I'm typing this in our van, which is currently parked outside a Denver bowling alley. The other three are bowling a few games and having a couple drinks. Being the designated driver tonight, I figured my time might be better spent filling you in the events since my last post. Chicago wore us down. It was the climax of a pretty difficult tour and we'd been getting only a couple hours of sleep each night, but kept happily awake by the company of the other bands. Early Sunday morning (June 24), I found myself holding someone's hand in the emergency room until the morphine kicked in. It's a story for another time and place, but it pushed van call back a few hours, and tested the patience of my weary bandmates, who had been up drinking with some kids from Anathallo and Manchester Orchestra until an ungodly hour. Eventually I found breakfast and coffee, got in the van and slept easily as Illinois became Iowa, and Iowa became Nebraska.
I'm beginning to realize that we have a bit of an orbit that we follow out here. Waking at the gas pump outside Iowa City, it was funny to recognize the particular freeway exit as if it were something from my hometown. We stayed the night at an exit we'd crashed at once before in Nebraska, found lunch on Monday (June 25) at a familiar Village Inn in Sterling, CO. I wonder if I will eventually begin to recognize minute details, specific rocks and trees and houses along the highway, individual threads of the landscape. That night in Denver, we had a last minute headlining show at the Marquis Theater, a venue we've been through a few times. Despite having a smaller crowd than the bands we often open up for, it was so nice to be able to have a long set in a town away from home, and to play pretty much every song we know. Our crowd hung on every word, and sang ever louder than me. I can't explain how good it feels to be received like this.
Being that it was our own show for once, we were able to be more relaxed about things. Our buddy Al brought up some shots towards the end of the set, and I asked the audience to determine what songs we played — I sing and perform with so much conviction when I know that the people in front of me bought a ticket for us. We owe it to them. We were supposed to play in Salt Lake City on Tuesday (June 26), but the show was moved to Friday (June 29). Not wanting to skip out on an SLC show, the town being one that is always good to us, we decided to stick around Denver for a few days.
We rented a practice space and I began showing Bryce, Joey, and Will a couple of new songs I've been working on. We've spent maybe 10 hours now hammering out all of the intricacies on two seemingly simple songs. I'm really excited to add them to our set, to see what sort of reaction we get, and to start recording demos for our next album.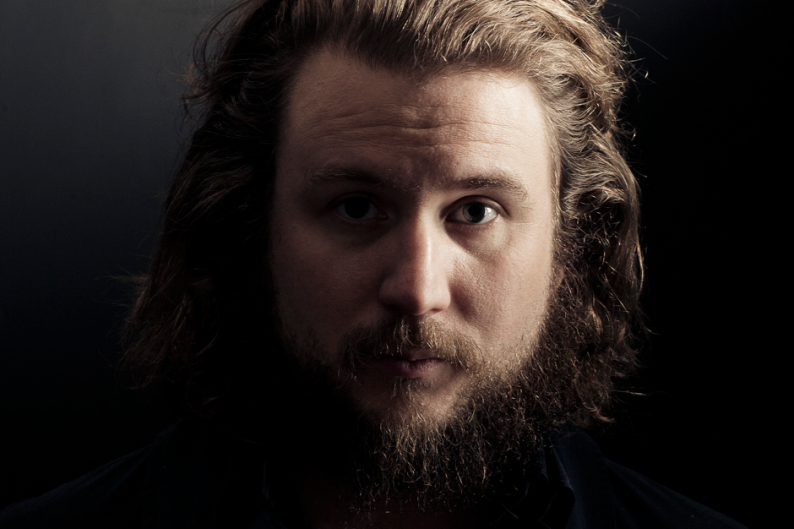 In a few days, we'll be back home, looking forward into uncertainty. That's part of the tradeoff of living this life. In a single second, the next few months can be laid out before you, but when you aren't planning a tour and aren't quite ready to go into the studio, you don't always know what to do with yourself. There's something to be said for living a structured life. I could use the stability. Anyway, I just found out that Joey bowled a 204! That's pretty incredible considering that we only occasionally stop at bowling alleys. I'll post once more in a few days from the Bay Area, to let you know how this tour finishes up. Thanks so much for reading along with us.
— Dave