When Rufus Wainwright asks, "Do I disappoint you?" in the first song on his fifth record, Release the Stars, it's a fair question. Despite a loyal army of "Rufophants," as he calls them, the 33-year-old singer/songwriter's ornate cabaret pop has been a hard sell to mainstream audiences. "I stopped paying attention to CD sales a long time ago," he says. "But I'm going all-out to promote this new album — I'm going to flog this horse till it's dead. Then, when I'm firmly ensconced in the pop hierarchy, I can go and write my opera."
You recorded in Berlin, a place where artists often go to experiment, but Release the Stars sounds like your other records. What happened?
Well, I was intending to get a weird haircut and tear up my mother's shirt from the '70s and wear it backward. But when I got there, I was more inspired by the buildings and the atmosphere. I was amazed that Frederick the Great's ideas were still stamped on the city. So I went in that direction, which is more flute and harp than synthesizer and kazoo.
You've said you were "going for the sound of cash registers" on this album. Does that mean you were disappointed with the sales of 2003's Want One and 2004's Want Two?
I've never been too pleased with my sales. A lot of critics and fans are enamored with the fact that I'm so culturally minded — and snobby, really — but that doesn't mean I don't want to make money. It's quite the opposite. When you have expensive tastes, you need expensive money. So I'm just being honest.
Are you sick of cult success?
I wouldn't say that I'm sick of it. I go to the opera three times a week, I hang around in my bathrobe reading Susan Sontag, and I get foot massages from my German boyfriend — I'm going to be fine. That being said, I want to be part of culture. I'm scared of what young people are being force-fed. I'm sick of trash culture.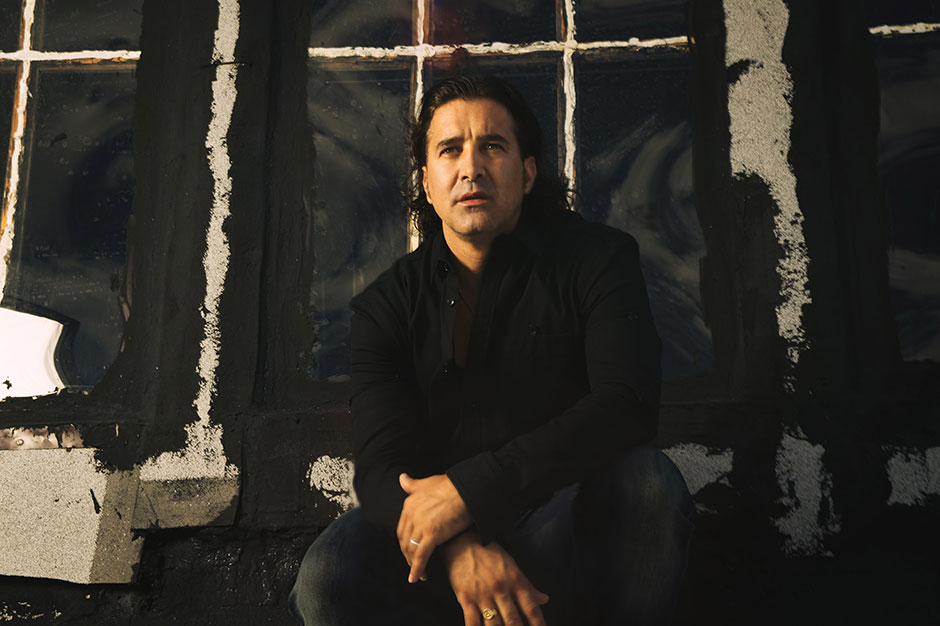 Anything specifically?
I'm really sick of Beyoncé. All of her songs are formulaic and produced in a way that's utterly mesmerizing in the basest way. There's no enlightenment. Like most mainstream pop these days, it's more of a scientific experiment than an artistic experience. But hey, it's your life, you know?
What about the Killers? You've said that the new song "Tulsa" was inspired by Brandon Flowers.
We just hung out one night in a bar in Oklahoma, and basically I was smitten. He reminded me of Marlon Brando. Also, he was a fan of mine, and let's call a spade a spade — when another star is a fan of yours, there's a sick pleasure in that.
You beat an addiction to crystal meth. What do you think about artists like Pete Doherty and Amy Winehouse who seem to turn their substanceabuse problems into part of their appeal?
I just can't fathom that for myself. I was so unhappy and confused and in grave danger, really. It's very sad. It's rock'n'roll and fun in a way, but it's also hell.
The lyrics to "Sanssoucci" seem to imply that you're not totally satisfied with sobriety. Are you?
I definitely will admit that it's a struggle, especially in this business, to not partake in the general merriment that's expected of rock stars. But like any lurid fantasy, it's a mirage. It's a beautiful mirage in a rococo palace, but when you open the door, there's usually nothing there.
Do you read PerezHilton.com?
I think Perez actually likes me, which I don't want to change. So please be kind.
What do you think of him outing closeted celebrities on his website?
Well, it's important for famous people to be an example for gay teens. But if they stay in the closet, they're going to make a lot more money. I go to the same gym as Anderson Cooper. When I look at him lifting those five-pound weights [laughs], it makes me think, "He's just trying to live his life and be all that he can be." But he still goes to the gayest gym in New York.
You're writing an opera called Prima Donna. Would you consider yourself a prima donna?
I know how to put it on if I have to. Innately, I don't think I am, though, because the diva attitude is based on insecurity, and that's the one fault I wish I had. If I were really insecure, I'd sell a lot more records. People would feel sorry for me, and then they'd have to buy them.
But an opera? Are you overreaching?
Are you going to tell Mahler that he was overreaching? People should be thankful I'm overreaching, only because of the amount of mid-reaching that's occurring. Somebody's got to take chances.
Now Watch This:
Rufus Wainwright performing on The Henry Rollins Show