Shock rocker Marilyn Manson and heavy metal outfit Slayer have confirmed details for the bands' previously announced co-headlining tour of North American this summer. The duo's 25-city outing, which will showcase tunes from Manson's forthcoming album Eat Me, Drink Me, will kick off July 25 in West Palm Beach, FL, before prowling up the East coast, hitting cities like Atlanta, Cleveland, and Montreal. From there, Manson and Slayer will leap stateside and perform in Midwestern municipalities such as Chicago, Detroit, and Minneapolis, then head for the Southwest by way of the West Coast, stopping through Denver, Sacramento, and Dallas along the way.
Marilyn Manson & Slayer tour dates:
7/25, West Palm Beach, FL (Sound Advice Amphitheatre)
7/27, Tampa, FL (Ford Amphitheatre)
7/28, Atlanta, GA (HiFi Buys Amphitheatre)
7/30, Columbia, MD (Merriweather Post Pavilion)
7/31, Cleveland, OH (Tower City Amphitheatre)
8/2, Philadelphia, PA (Tweeter Center)
8/4, Worcester, MA (DCU Center)
8/5, Holmdel, NJ (PNC)
8/7, Quebec, QC (Centre de Foire)
8/8, Montreal, QC (Bell Centre)
8/10, Toronto, ON (Molson Amphitheatre)
8/11, Detroit, MI (DTE Music Theatre)
8/13, Chicago, IL (Allstate)
8/14, Minneapolis, MN (Xcel)
8/16, TBA
8/18, Denver, CO (Coors Amphitheatre)
8/21, Sacramento, CA (Sleep Train Amphitheatre)
8/23, Concord, CA (Sleep Train Pavilion)
8/24, Los Angeles, CA (Verizon Wireless Amphitheatre)
8/25, San Diego, CA (San Diego Sports Arena)
8/27, Phoenix, AZ (Cricket Pavilion)
8/28, Albuquerque, NM (Journal Pavilion)
8/30, Dallas, TX (Nokia Theatre)
8/31, Houston, TX (Reliant Arena)
9/1, San Antonio, TX (Verizon Wireless Amphitheatre)
Seattle's folk-tinged troubadour Rocky Votolato will hit the road this summer in support of The Brag and Cuss, his fifth LP out June 19 via Barsuk, CMJ.com reports. The 12-date jaunt will kick off with a pair of gigs in Votolato's hometown June 21 & 22 before he crosses the nation for three performances with Langhorne Slim in Boston, New York, and Philadelphia. Next, the yielding singer/songwriter will travel to SoCal and ascend the West Coast, logging gigs in San Diego, Los Angeles, and San Francisco prior to heading inland to Reno for a pair of gigs, and finally wrapping July 21 with an appearance in Bellingham, WA.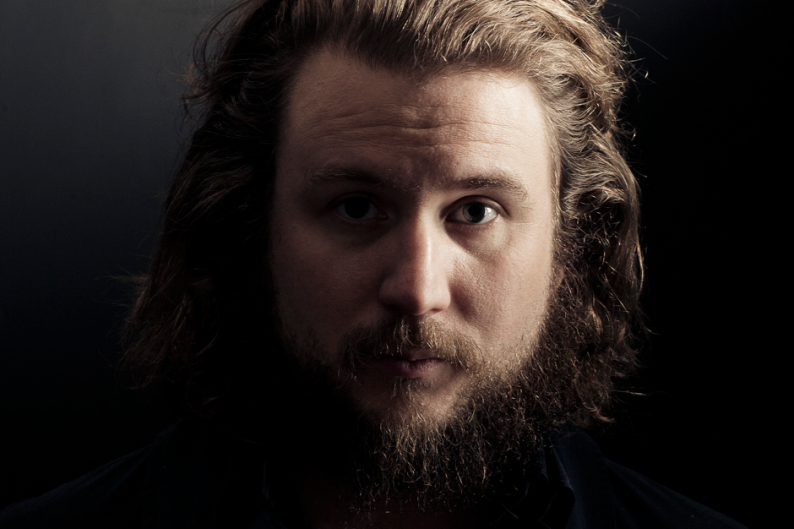 Rocky Votolato tour dates:
6/21, Seattle, WA (Triple Door)
6/22, Seattle, WA (Easy Street Records)
6/27, Boston, MA (Harper's Ferry) *
6/28, New York, NY (Bowery Ballroom) *
6/29, Philadelphia, PA (First Unitarian) *
7/10, San Diego, CA (Casbah)
7/12, Los Angeles, CA (Troubadour)
7/13, San Francisco, CA (Bottom of the Hill)
7/14, Reno, NV (Holland Project)
7/15, Reno, NV (Satellite Cocktail Lounge)
7/20, Tacoma, WA (Hell's Kitchen)
7/21, Bellingham, WA (Rymar Studios)
(* w/ Langhorne Slim)
On the Web:
marilynmanson.com
slayer.net
rockyvotolato.com
Talk: Will you eat and drink Manson's tunes this summer?