It appears guitarist Mike Einziger's injured hand has healed for chart topping alt-rockers Incubus have confirmed details for the band's extensive summer tour behind their latest album Light Grenades. The outing, set to kick off with a pair of gigs July 10 & 11 in Los Angeles, will then lead the quintet will inland, stopping through cities such as Salt Lake City, St. Louis, and Chicago on their way east. Next, Incubus will gig throughout Eastern Seaboard cities like Philadelphia, New York, and Boston, head north of the border for a few shows and wrap with an assorted string of performances through the Western, Southern, and Southwestern regions of the U.S.
Incubus tour dates:
7/10, Los Angeles, CA (Greek Theater)
7/11, Los Angeles, CA (Greek Theater)
7/12, Santa Barbara, CA (County Bowl)
7/14, Berkley, CA (Greek Theater)
7/15, Lake Tahoe, NV (Harvey's)
7/17, Salt Lake City, UT (Usana)
7/18, Denver, CO (Red Rocks)
7/20, Kansas City (City Mart)
7/21, Omaha, NE (Westfair Radio Show)
7/22, St. Louis, MO (Verizon Wireless)
7/24, Minneapolis, MN (Target)
7/25, Chicago, IL (Northerly Island)
7/26, Detroit, MI (DTE Energy Music Theatre)
7/28, Indianapolis, IN (The Lawns)
7/29, Cincinnati, OH (Riverbend)
7/31, Columbus, OH (Promowest Amp)
8/1, Cleveland, OH (Tower City)
8/2, Toronto, ON (Molson Amphitheatre)
8/5, Guilford, NH (Meadowbrook)
8/6, Atlantic City, NJ (Tropicana)
8/8, Philadelphia, PA (Penn's Landing)
8/9, New York, NY (Jones Beach)
8/10, Holmdel, NJ (PNC Banks Arts Center)
8/12, Boston, MA (Tweeter Center)
8/13, Saratoga, NY (SPAC)
8/20, Victoria, BC (Victoria Arena)
8/22, Edmonton, AB (Shaw Conference Center)
8/23, Calgary, AB (Calgary Stampede Corral)
8/25, Seattle, WA (Gorge Download Fest)
8/26, Portland, OR (KUFO Festival)
8/28, Atlanta, GA (HiFi Buys)
8/29, West Palm, FL (Sound Advice Amphitheatre)
8/30, Tampa, FL (Ford Amphitheatre)
9/1, Houston, TX (Woodlands)
9/2, Dallas, TX (Nokia Amp)
9/3, Austin, TX (Backyard)
9/5, Phoenix, AZ (Mesa)
9/7, Irvine, CA (Verizon Wireless)
9/8, San Diego, CA (Coors Amphitheatre)
Further solidifying the refutal to his fuming retirement diatribe, Irish popster Patrick Wolf has added a handful of dates to his previously announced tour of North America, Pitchfork reports. The fresh dates will deliver Wolf and his pop tunes to California metropolises such as Los Angeles, San Diego, and San Francisco, as well as to Sin City U.S.A., Las Vegas, NV, before heading across the Atlantic for an exhaustive European touring regiment throughout the summer.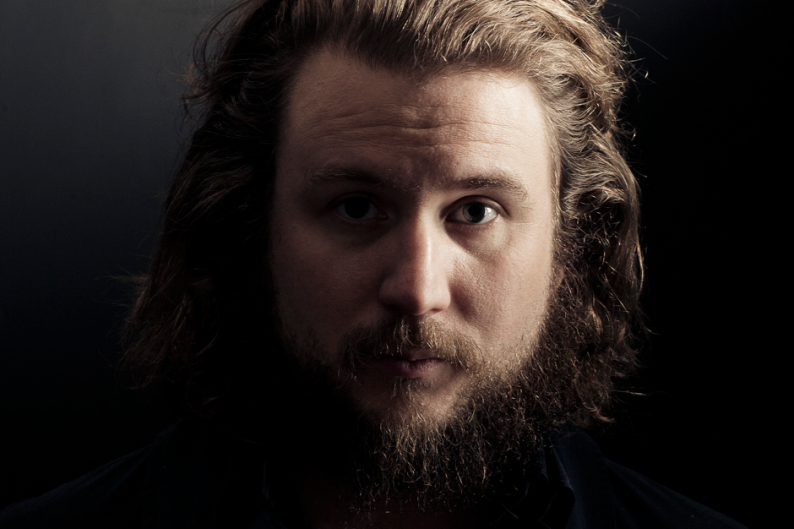 Patrick Wolf's complete U.S. tour dates:
5/9, New York, NY (The Highline Ballroom) #
5/11, Toronto, ON (El Mocambo)
5/12, Toronto, ON (Mod Club) #
5/13, Toronto, ON (Mod Club) #
5/16, Los Angeles, CA (Troubadour)
5/18, San Diego, CA (Beauty Bar)
5/19, Las Vegas, NV (Art Bar)
5/21, San Francisco, CA (Cafe du Nord)
(# w/ Amy Winehouse)
On the Web:
EnjoyIncubus.com
PatrickWolf.com
Talk: Why would Wolf state his retirement and then refute his words just days later?