Portland, OR's tightly knit musical community loves to raise money for charitable causes. But while a certain lit-loving outfit has vended memorabilia via eBay, a renowned label donates proceeds from a fallen artist's tunes, and many Northwest bands cover songs from Led Zeppelin to Fleetwood Mac to benefit homeless teens, an additional initiative has gathered the city's plethora of musicians to invest in the artists of the future, the youngsters.
A roster of the Rose City's finest, including the Decemberists, the Shins, Modest Mouse, Stephen Malkmus, Janet Weiss, Corin Tucker, the Dandy Warhols, and Weiss' band, Quasi, have turned out to decorate kinder-sized guitars, whose sale will benefit the city's arts magnet school, Buckman.
"It's a public school for all kids from different backgrounds, all walks of life, offering fine art teaching, music, drama, dance and other art opportunities with normal academic teaching as well, but in order to pay for some of the art programs and some of the teachers that work there, the parents and the PTA do fundraising and a couple of different events," Corin Tucker told SPIN.com. "This is my first year as a Buckman parent."
This year's auction, the public school's 14th-to-date titled "Art Rocks," will showcase a selection of decorated mini-guitars, up for auction via eBay beginning April 22 (eBay keyword: Buckman). Creative works include a hand painting courtesy of Modest Mouse frontman Isaac Brock, depicting a fitting splatter of grays, blues, and greens replete with a story-book gap-mouthed wolf; a mermaid drawn by the Decemberists' artist Carson Ellis alongside band signatures; an ornate decoupage offered by the Dandy Warhols; and a colorful spread by Stephen Malkmus and the Jicks drummer Janet Weiss. The works will hit the eBay auction block alongside other donated memorabilia, including a full-sized guitar signed by all members of Bon Jovi (!!!).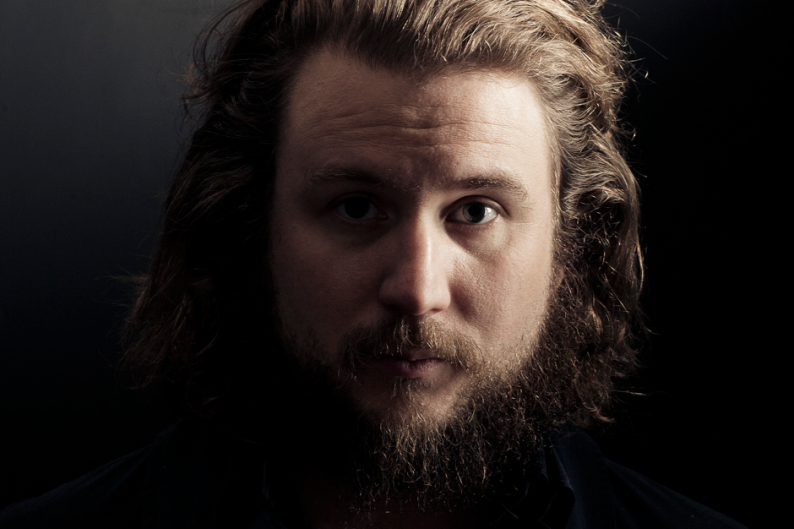 Tucker helped organize the campaign along with a few other forward thinking parents, who also have friends in the city's indie rock community. "One of the women is the head of the auction, Crispin Heidel-Habluetz, she bought all these little kids guitars because we had talked about the idea of getting musician to do a little decorative thing," Tucker said. "The theme of the auction is 'Art Rocks,' it's celebrating the artistic community that Portland has. She asked who knows musicians and a few of us do."
Although Tucker has yet to get her paintbrush wet with her own creation, the Northwest rocker assures her contribution will be "something girly girl looking" and that she's "not much of an artist" but can rock "some wicked stencils." But eBay bidders looking to wince, er, strum the night away with their arms wrapped around a James Mercer embellished mini-axe, beware of smears: "James [Mercer] is hopefully going to get it done right before the auction, so the ink may still be drying," Tucker said. WILLIAM GOODMAN
>> The eBay auction will support an additional Portland-based event, a physical auction held April 27 at the Melody Ballroom from 5:45-8 P.M. PST, offering goodies ranging from concert tickets and works of art by significant local artists to weekend getaways.
>> Listen to Modest Mouse on Napster
>> Listen to the Decemberists on Napster
>> Listen to Sleater-Kinney on Napster
>> Listen to the Shins on Napster
>> Listen to the Dandy Warhols on Napster
On the Web:
buckmanelementary.org
Talk: Which guitar will you bid on?