In an attempt to prove that musicians aren't just products of sex, drugs and rock'n'roll, SPIN.com has gathered together an eclectic group of literary-minded musicians to participate in our monthly online book club. Each month, a different artist will select a book that has impacted his/her music career and our club will read and discuss. We bring you the highlights. Read on for our first installment featuring Denis Johnson's Jesus' Son, chosen by Matches frontman Shawn Harris, and scroll to the end to find out how to participate next month. CURATED BY EMILY ZEMLER
March 2007 Selection:
Jesus' Son, by Denis Johnson (HarperPerennial, 1993)
BUY FROM AMAZON
Selected by:
Shawn Harris, singer/guitarist for the Matches
Reason for Selection:
"Through Denis Johnson's words, I '(know) every raindrop by its name.' His God is equally visible in insignificant moments of clarity, and in episodes of self-aimed destruction. At risk of appearing more doe-eyed than I'm comfortable disclosing — I confide that I preferably stomach my sedatives, stimulants, and hallucinogens optically, through such a sketchbook of moment-suspending stories as Jesus' Son." — Shawn Harris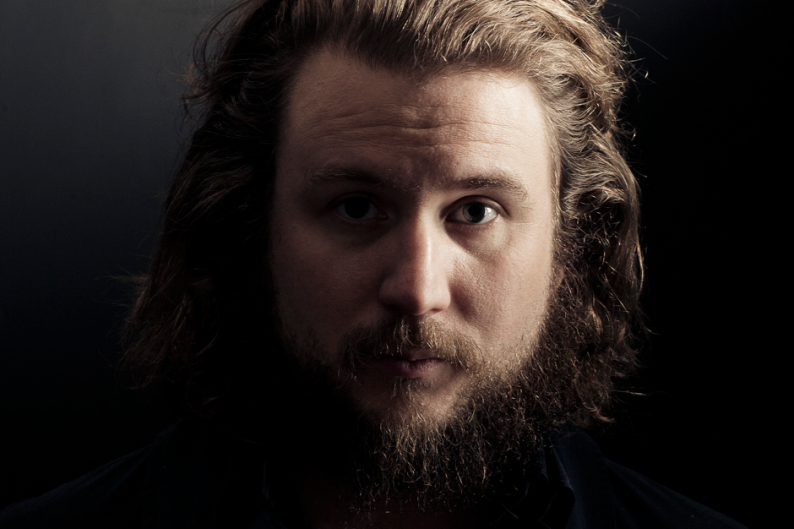 Discussion highlights:
"I have to be honest, at first I really didn't like the book, maybe it was the extensive hype I was subjected to in the front pages of my paperback that heightened my expectations to an all new level, or because I thought it was going to be another William S. Burroughs-type drug induced memoir. But by the end I felt like I have run into, or even hung out with the likes of Jesus' Son." — Stephen Christian, Anberlin
"I initially was concerned that it would be sort of a Burroughs, Thompson, Kerouac etc sort of rehashing, but the more I mulled over it, the more I liked it… I think I enjoy Johnson more as a poet than an author, and he is able to use the altered state of characters as such a cool device… Jesus' Son is better described for me as a book of songs. It's a great fucking album and I want it on my iPod." — Dave Smallen, Street to Nowhere
"I liked the book very much! I agree that the author does more for you on a poetic level than in the actual storytelling, but plots are often just a matter to carry the emotion forward anyway, so Denis Johnson has simply skipped the vehicle in these stories. I also agree with you all, that he's a master of powerful allegories, I loved this one, for example: '…under a sky as blue and brainless as the love of God…' I might steal that for a song." — Nina Persson, the Cardigans
"The start of the book disoriented me, as I imagine it was meant to, with its disjointedness…and with the phrases…maddeningly connected…only by ellipses. (It's an initially dissatisfying format, don't you think?) But it was easy enough to motor along; sordid content seems to provide its own momentum… With Johnson, I think his roaming stories and gritty content can erroneously imply that he's writing sentences, not stories. But for me, anyway, 'The Other Man' established him as a self-aware and deliberate writer, who does what we expect that set to do: plan and draft and edit." — Dessa Darling
"I read a little bit about [Denis Johnson] online, some interviews and stuff. Apparently he really lived a lot of this stuff, and like collected stories when he was a junkie from all the other junkies he'd hang with and he ended up putting them together. And some of it's completely fictional… he was like ten grand in debt to the IRS and he gave one of these stories to his agent — he already had an agent, he'd published some stuff before this, like a novel and some poetry I think — so he gives this to his agent and says 'Sell this story for ten grand,' and his agent knew the new fiction editor at the New Yorker, or somehow that guy knew Johnson or his work or something, and so they get his story over to the New Yorker and this new guy wants to revamp the whole fiction program there and get some fresh stuff in, so he publishes it. And he pays the ten grand. Then he just keeps writing these kinds of stories I guess, and eventually cleans up and they all get published and then collected into this book." — Kyle Flynn, Thunder Thunder
"I found this reading to be extremely enjoyable on the road. It's single standing chapters are fitting for late night drives when you can't focus for too long. Indeed, Johnson is more of a poet than a 'storyteller.' He is, however, always able to give his short stories a clear beginning, middle and end. It truly is an American folk tale where hope is found in extremely hopeless places. Now if only I could have stopped picturing Billy Crudup as the drug-addled narrator." — Ryland Blackinton, Cobra Starship
"I agree with the general consensus that Johnson writes more for the poetic value than the plot form. I read an interview in which he says, 'What's funny about Jesus' Son is that I never even wrote that book, I just wrote it down. I would tell these stories apropos of nothing about when I was drinking and using and people would say, "You should write these things down."' The book definitely seems like a drunkard reciting tales from the past…interesting plot turns without a definite structure or climax." — Greta Salpeter, the Hush Sound
Next month's selection: Tropic of Cancer by Henry Miller, selected by Dave Smallen of Street to Nowhere.
BUY FROM AMAZON
Read along, and post your comments on our Book Club Forum. Check back here next month to see what the musicians thought and voice your own opinions!