As the Austin sun went down and chilly temperatures cooled the city crowds, the true kind of rock'n'roll was just getting started. While a rush of music fanatics raced to the Bloc Party show at Stubb's Thursday evening (March 15), other rock'n'roll seekers scoped out acts such as L.A. afro-beat collective Dengue Fever, mopey indie poppers the Dears, and garage rockers the Sights, among others. For your SXSW reading pleasure, SPIN.com was there to scope out the awesome!
Montreal natives the Dears impressed the crowd at Stubb's (912 Red River St.) with their brooding and majestic orchestral rock. But even they knew the audience was gearing up for the next act: "You don't have to ask me to autograph your Bloc Party CD," singer Murray Lightburn joked as he exited the stage. When the British phenoms launched into their pulsating dance anthems, fists immediately rose to the air. The band, who were making their fifth appearance at Stubb's, filled the outdoor venue with such post-punk hits as "Banquet," "Modern Love" and "I Still Remember." Singer Kele Okereke's brash, staccato delivery and the group's taut riffs were heightened by the stage's hi-beams that were flashed along to the beats. 87% awesome GINNY YANG
At the New Line/Scratchie showcase, the Sights howled and stomped through a ragged garage rock revival. The Detroit trio whipped themselves into a hair-flinging frenzy as they played tunes like "Pay My Dues" and "Goddamn November." Los Angeles indie rock act Midnight Movies followed the band with their plodding gloom-rock, making way for Chicago darlings Office to steal the show. "Hi, we're Panic! At the Office," announced frontman Scott Masson, before launching into songs from "Q&A," their forthcoming Scratchie debut, out this year. Appearing in business attire and black mini dresses, the five-piece made the workplace seem downright stylish. 80% awesome GINNY YANG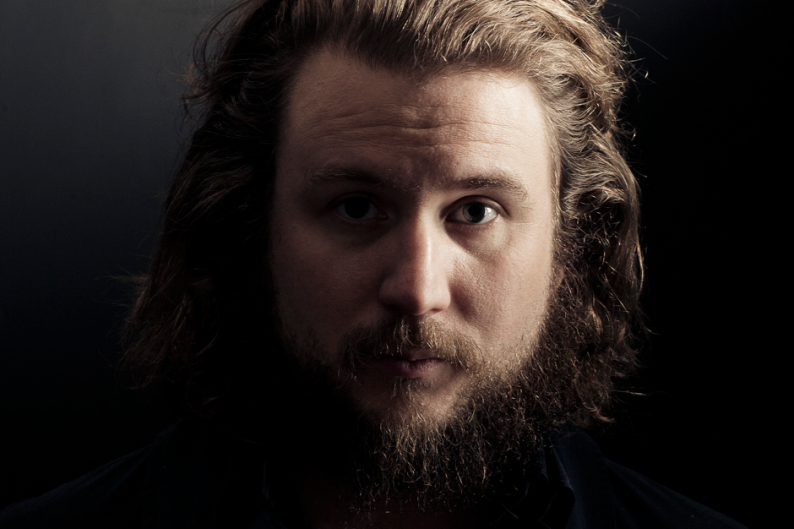 On the heels of Boston's hair-swishing Protokoll, Swedish electro duo Lo-Fi-Fnk played the Beauty Bar patio stage Thursday night. Looking like a couple of underage skate punks- sporting trademark daffy duck baseball caps-the pair may have appeared as though they'd swiped some other band's slot, but their Daft Punk junior stylings spread infectious bouts of dance throughout the crowd as the set got going. While the vocals were audible perhaps only to canines in the vicinity-bleep-tastic "Wake Up" proved the perfect pre-party sonic cocktail for the night ahead. 61% awesome MELISSA GOLDSTEIN>
As if the Playboy party at Action Figure (3001 E. 2nd St.) wasn't surreal enough-held in a compound made over to resemble L.A. If only in general attitude, high-maintenance location and concentration of playmates-Austin's Ghostland Observatory upped the waking dream factor to new heights. Shades-and-braids sporting vocalist Aaron Behrens was just the man for the magical mystery tour-guide position, and flanked by caped beat-maestro Thomas Turner (and at times, a drunk bunny) the electro-rock funksters gave the room a rave-in-a-vampire's-lair feel. The nocturnal frenzy reached its apex on single "Sad Sad City," a live performance that had you thinking it might be kinda nice to get bitten before realizing you already had been. 80% awesome MELISSA GOLDSTEIN
With over 1,200 bands in attendance, SXSW is the perfect opportunity to take a chance on the new and undiscovered. Those with a taste for the obscure were enamored with indie oddity Dengue Fever — an endearing amalgamation of world music and Animals-style crab shack rock. It was a sound so familiar, yet a sight so inconceivable, as Cambodian pop princess Chhom Nimol wailed in her native tongue over '60s ska saxophones, guitars, and organs. Dressed to the nines, the group may have been throwing themselves the quirkiest prom in history. It's a long way from Cambodia, and a seemingly long way from sane, but Dengue Fever makes it work, and the audience at Emo's Main Room (603 Red River St.) twisted the night away. 92% awesome SAMI PROMISLOFF
Talk: Which band rocked your second evening of SXSW?