With one more night of rock'n'roll debauchery to go, SXSW's scheduled shows for Friday evening (March 16) kept in step with solid performances by the likes of Perry Farrell's Satellite Party, Damon Albarn's latest supergroup the Good, the Bad & the Queen, and more, while hip hop showcases with the likes of Cage, Aesop Rock, Brother Ali, among others, most definitely brought the awesome back to SPIN.com for the third consecutive evening out!
Last night's showcase at Stubb's (801 Red River) was a combination of the good, the bad and a Journey cover. Perry Farrell kicked things off with his new act, Satellite Party, dressed in a diagonally striped cardigan and iridescent pants. The ex-Jane's Addiction singer proved he was still a compelling frontman as he entranced the audience with his serpentine dance moves, but the band's chugging Sunset Strip rock left much to be desired. Scruffy Brit Damon Gough (a.k.a. Badly Drawn Boy) had a promising start to his set, as he launched into his thoughtful brand of indie pop. But soon after admitting the show was a "nerve-wracking" experience, his performance quickly devolved into a series of false starts and complaints about being far from home. In addition to playing "Silent Sigh" and new track "A Journey From A to B," the Manchester native closed with a half-hearted rendition of Journey's "Don't Stop Believin'." Fortunately, the Good, the Bad & the Queen capped the showcase, ensuring the audience wouldn't leave disappointed. Dressed in a suit and top hat, Damon Albarn cut a dapper and commanding figure as he took turns behind the mic and a Union Jack-covered piano. Joined by Clash bassist Paul Simonon, Verve guitarist Simon Tong, drummer Tony Allen, and a host of black-clad string players, the supergroup embarked on a memorable and evocative musical odyssey about living in London. 73% awesome GINNY YANG
KCRW's (89.9FM) show at Central Presbyterian Church (200 E. 8th St.) offered itself up as a new genre of showcase: the all-star lullaby kind. Paris-based chanteuse Keren Ann rose to the occasion of her surroundings, filling the room with the exquisite "Sailor and Widow" while Martha's Vineyard's Willy Mason took the church setting as an opportunity to conquer his own demons: "The next song is tricky for me to sing," he revealed of soulful tune "Riptide." "I've never quite pulled it off before, but we've been lucky so far." The crowd heard his confession, and as luck continued to have it, the Joaquin Phoenix-as-Johnny Cash–sounding Mr. Mason pulled it off with typical soft-spoken grace. 75% awesome MELISSA GOLDSTEIN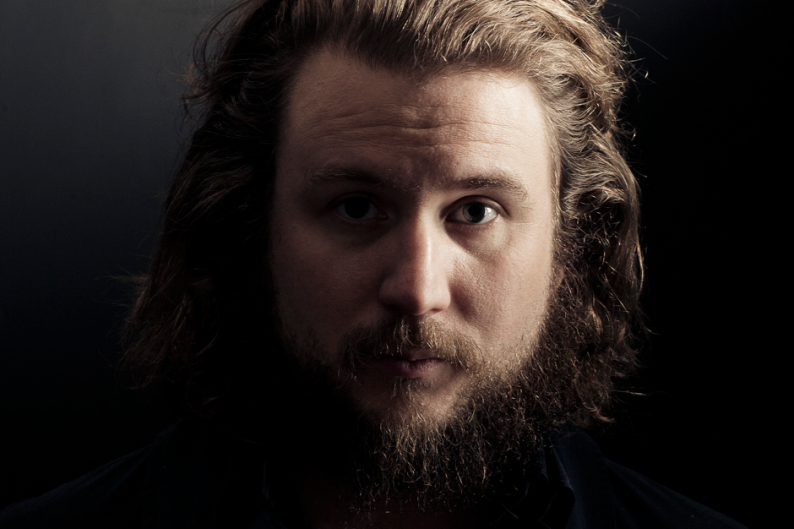 Thanks to Def Jux and Rhymesayers' wholly different flavors, Friday night's lineup at Emo's Main Room (603 Red River) easily snatched the belt for tightest all-around rap showcase so far this week. On the Def Jux side, a suspiciously sweaty Cage ushered fans through "Hell's Winter" for a gloriously treacherous SXSW debut. Moving in for definite juxtaposition, Rhymesayers' spiritual franchise Brother Ali supplied some much needed Prozac with the profoundly optimistic "Walking Away" from his upcoming (and deservingly titled) release, The Undisputed Truth, before El-P and Aesop Rock lobotomized heads with mouthfuls of paranoid downtown darts. 96% awesome CHRIS FARAONE
There was a subtle celebration of sorts taking place last night at Antone's (213 W. 5th St.). In a showcase of artists booked by the Billions Corp., the agency confirmed they have perfected the art of recruiting intelligent and intricate. Among a backdrop of lush musical orchestration, standout band Margot & the Nuclear So and So's were sandwiched between the enchanting female chanteuses of St. Vincent and My Brightest Diamond. Amidst an unlikely mix of angst and charisma, Margot's level of diversity, creativity, and musical dexterity left the industry-heavy crowd pondering why in the world they're not one of the country's most forerunning live acts. The stage was overrun with the double-fisting of tambourines, triangles, and trumpets, led by the passion and furor of lead singer Richard Edwards. Shara Worden might be indie-rock's "brightest diamond," but everyone represented by Billions Corp. was undoubtedly the hidden gems of SXSW. 93% awesome SAMI PROMISLOFF
Unconcerned with potential confederate backlash, Boston rock-hop outfit Audible Mainframe boldly broadcasted its socialist agenda through the Texas backwoods outside Freddy's Place (1703 S. 1st St.) Friday night (March 16). After reveling in its post as Slick Rick's tour band with a righteously animated cover of "Children's Story," Audible let front man MC Exposition romance potential one-night stands and rally revolutionaries with a delectable mix of contagious winners from "Just Another Song About a Girl" to "War to be One." 92% awesome CHRIS FARAONE
Talk: What was your favorite SXSW performance from day three?