The annual SXSW festival is underway, and British pop darling Lily Allen, dance punkers the Bravery, and U.K. girl group the Pipettes are just a few who rocked SPIN.com during SXSW's first evening out (Wednesday March 14). With countless industry insiders roaming the streets, and mobs of maniacal music fans in quest of the rock'n'roll, it's SPIN.com who wants to find the awesome: who brought it, and who blew it. Check out what SPIN.com has to say about night one!
With an opening set courtesy of crown-prince of South London pop, Jamie T., Wednesday night's NME and Zune opening night party at Stubb's (801 Red River St.) belonged to British pop tart Lily Allen — not that she wanted it: "If I knew this was an NME gig, I wouldn't be playing it," she announced, cigarette and Budweiser in hand, before performing the a propos, "Everything's Just Wonderful." (Allen lashed out at NME back in November over what she called a patronizing attitude towards women — read more) Backed by her band — outfitted in pastel polo shirts and christened on the spot as "the Lilettes" — Ms. Allen may have been drunk ("I'm a little bit drunk Austin") and she may have been faking it ("I'm going to try to be enthused about 'Smile,' but I've been singing it every day for the last two years") but she still stole the crowd's heart with a seeming effortlessness that makes you confident she could take your wallet too if she wanted it. 75% awesome MELISSA GOLDSTEIN
Watch Lily slagging off NME at Stubb's:
Watch Lily play "LDN" at Stubb's: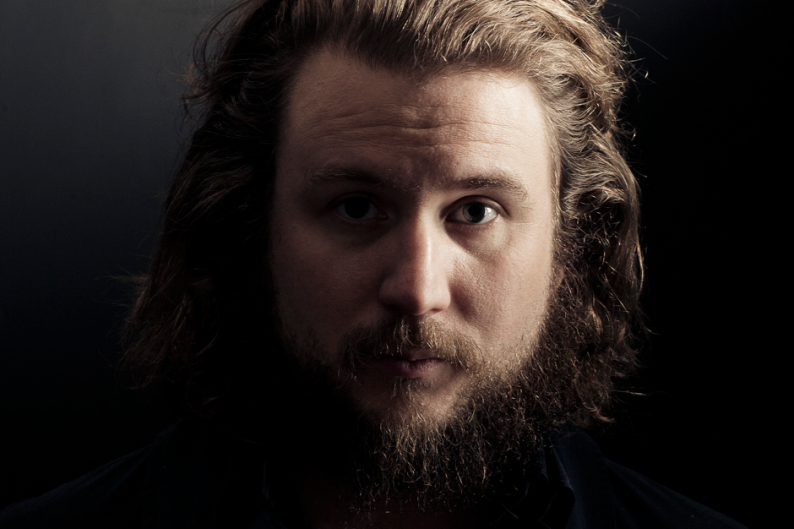 The Pipettes served a deliciously girlie performance at the "Free Yr Radio" show at La Zona Rosa (612 W. 4th St). The British ensemble kept it strictly old-school, from their matching polka-dot outfits to their choreography, which was laden with hip-swishes, handclaps and finger-wags. With their dulcet, '60s-style girl group harmonies, the Pipettes managed to make even "One Night Stands" and "Dirty Minds" sound sweet. 88% awesome
NYC's the Rapture kicked out the disco-funk jams in a performance laced with cowbells and catcalls. Unleashing a host of dance-floor favorites, like "House of Jealous Lovers" and "Get Myself Into It," the indie rock unit inspired even the most road weary viewers to shake it out. Whoo! Who says people don't dance no more? 91% awesome
The Bravery closed out the NME and Zune showcase at Stubb's, representing the U.S. on the otherwise Brit-centric bill. Clad in all-black ensembles, the New York post-punk rockers played their angular, hyper-stylized anthems to the late-night crowd, and unveiled tracks off their forthcoming disc, The Sun and the Moon. 67% awesome GINNY YANG
As SXSW's music festivities kicked off in Austin last night, a childlike anxiousness and insatiable shot of adrenaline overtook those in the crowd, as well as those on stage. This level of youthful exuberance was present in performances by Austin natives Voxtrot at Emo's Jr. (603 Red River St.) and Annuals around the corner at the Beauty Bar Patio (617 E. 7th St.). Expectations were looming on Red River Street for a pop-candy sugar high by way of Voxtrot's catchy '60s-esque indie pop. While the band's excitement was bursting from the intimate stage, the lackluster audience was disappointing and totally detracted from the locals' boyish sweetness. Turn the corner, and Raleigh, North Carolina's Annuals could not be contained. The indie pop sextet's intensely focused jitters radiated to the point of lead singer Adam Baker blowing out the microphone during the fury of Be He Me's opening track, "Brother." 85% awesome SAMI PROMISLOFF
Hailing from Minneapolis, MN, indie rock outfit the Deaths made their second SXSW appearance last night, arriving to nearly crowdless room at Habana Calle 6 (709 E. 6th St.). But it only took two songs for muggy music seekers to start trickling in to soak up the Deaths' rollicking guitar-driven sound. Running through cuts from their forthcoming long-player and their 2006 effort, Choir Invisible the Deaths' sepia-toned storytelling is reminiscent of Neil Young, John Lennon, and at times, David Bowie, Hunky Dory-era. And the twin-toned harmonies of guitarist Karl Qualey and keyboardist Jeff Esterby are so earnest and forthcoming, there's nothing eerie about the Deaths. 89% awesome MACKENZIE WILSON
Talk: What was your favorite SXSW performance from day one?