The Detroit techno duo Adult. might be married, but they are more Al and Peggy than Matt and Kim. On their fourth album Why Bother? (out now on Thrill Jockey), you won't find any cute, bouncy pop songs about love. But in their new video you will find creative ways to eliminate your mate. The duo shot and directed the video for "I Feel Worse When I'm With You" and their loving attempt at homicide gives romantic comedy a disturbing new spin. The spooky electronic beats and anxious vocals are the perfect pair for the ode-to-Hitchcock film style.
Now Watch This:
https://www.youtube.com/embed/cMlX3aNzKnI
>> Listen to Adult. on Napster
On the Web:
adultperiod.com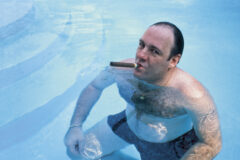 Talk: Does this video make you feel better or worse?