Oklahoma's psychedelic rockers the Flaming Lips, Seattle quintet Pretty Girls Make Graves, and theatrical punk outfit Murder by Death have all announced new tour dates. First, the Flaming Lips, will head out on a 7-date tour through the South, Pitchfork reports. The mini-outing will kick off in Athens, GA April 11 and end eight days later in Norfolk, VA.
Flaming Lips tour dates:
4/11, Athens, GA (Classic Center)
4/12, Orlando, FL (House of Blues)
4/13, Pompano Beach, FL (PB Amphitheater)
4/14, St. Petersburg, FL (Jannus Landing)
4/17, Myrtle Beach, FL (House of Blues)
4/18, Raleigh, NC (Disco Rodeo)
4/19, Norfolk, VA (The Norva)
Pretty Girls Make Graves will launch their final tour May 10 in Milwaukee, Pitchfork reports. As previously detailed (read more), Pretty Girls Make Graves have announced their break up due to drummer Nick Dewitt's pending departure, and they'll bid farewell to their fans all along this brief, 13-date jaunt.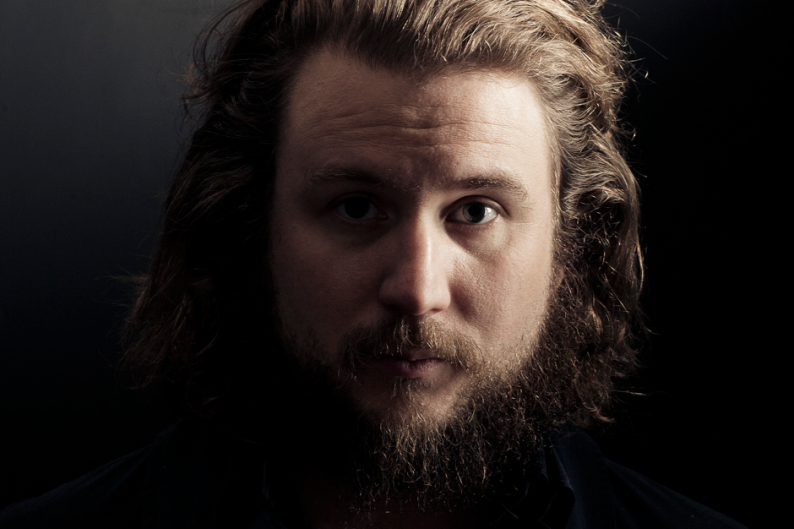 Pretty Girls Make Graves tour dates:
5/10, Milwaukee, WI (Mad Planet)
5/11, Iowa City, IA (Picador)
5/12, Chicago, IL (Empty Bottle)
5/13, Cleveland, OH (Grog Shop)
5/16, Philadelphia, PA (North Star Bar)
5/17, Cambridge, MA (Middle East)
5/18, Providence, RI (Living Room)
5/20, Washington, DC (Black Cat)
5/22, Atlanta, GA (Earl)
5/23, Tampa, FL (Orpheum)
5/28, Austin, TX (Emo's)
6/3, Los Angeles, CA (Troubadour)
6/4, San Francisco, CA (Great American Music Hall)
Melodramatic Indiana quartet Murder by Death have announced a Spring tour as the supporting act for Reverend Horton Heat. The month-long trek will kick off March 1 in Springfield, MO and thread 25 dates throughout America's midsection.
Murder by Death tour dates with Reverend Horton Heat:
3/1, Springfield, MO (Remington's)
3/2, Columbia, MO (Blue Note)
3/3, Lawrence, KS (The Bottleneck)
3/4, Milwaukee, WI (Miramar Theater)
3/5, Minneapolis, MN (First Avenue)
3/7, Madison, WI (Palace Latin Club)
3/8, Chicago, IL (Metro)
3/9, Chicago, IL (Metro)
3/10, Detroit, MI (Magic Stick)
3/11, Detroit, MI (Magic Stick)
3/13, Flint, MI (The Machine Shop)
3/14, Grand Rapids, MI (The Intersection)
3/16, Indianapolis, IN (The Vogue)
3/17, Cincinnati, OH (Top Cats)
3/18, Dayton, OH (Canal Street Tavern)
3/20, Allentown, PA (Crocodile Rock)
3/21, Lancaster, PA (Chameleon)
3/22, Richmond, VA (The Canal Club)
3/23, Towson, MD (Reicher Theatre)
3/24, Pittsburgh, PA (Rex Theatre)
3/27, Champaign, IL (High Dive)
3/28, DeKalb, IL (Otto's Niteclub)
3/29, Omaha, NE (Sokol Underground)
3/30, Tulsa, OK (Cain's Ballroom)
3/31, Oklahoma City, OK (Diamond Ballroom)
Talk: Who will you make it out to see? COMMENT
On SPIN.com:
Pretty Girls Make Graves to Disband
Artist of the Day: Murder by Death
Flaming Lips Get Heavy on New Record
On the Web:
flaminglips.com
murderbydeath.com
prettygirlsmakegraves.com
>> Listen to the Flaming Lips on Napster
>> Listen to Murder By Death on Napster
>> Listen to Pretty Girls Make Graves on Napster
Subscribe to Spin
YES! I want to try 2 issues of SPIN RISK-FREE!