It's no wonder Southern-bred, NYC-based Tigers & Monkeys have shared stages with Sleater-Kinney — frontwoman Shonali Bhowmik barks shredded-around-the-edges vocals that singe like those of Corin Tucker. The title track off Loose Mouth is one such growler, and for its video, the collective recruited Saturday Night Live's Fred Armisen to direct. Though the doc-style clip isn't quite what you'd expect from the comedian, who also makes a cameo in the band's video for "Fire Escape," it might prove to be a sneak peek at their forthcoming videos by other comedian cum directors like David Cross and The Colbert Report writer Laura Krafft, who are both set to film clips for different Tigers & Monkeys tunes.
Now Watch This:
https://www.youtube.com/embed/ianQzb8UHkg
Talk: Will you keep your lips loose regarding the video for "Loose Mouth"? COMMENT
On the Web:
tigersandmonkeys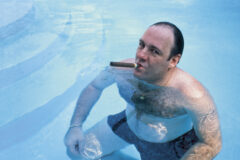 >> Listen to Tigers & Monkeys on Napster
Subscribe to Spin
YES! I want to try 2 issues of SPIN RISK-FREE!