A confession: I don't particularly enjoy the year-end list season, where every publication, TV station, podcast, and blog submits their best- and worst-ofs for the year that was. I find it sort of arbitrary and not particularly useful — after all, the only way to decide if anything will be long-lasting is to look at it a few years down the line. I think it would be wise for everybody to work on a five or six year delay. Wouldn't it be amazing to take a look back and see how right or wrong Spin was in 2000?
I'm glad you think so, because that's exactly what we're doing. I'll post my top records of the year next week, but this week, I give you the Spin Top 10 from 2000. Let's see if we had any foresight, or if we were just distracted by millennium fever.
10. Le Tigre, Le Tigre: A not-exactly watershed debut from a band whose importance probably hasn't been determined yet. Still, it was probably the best album from a female band that year, so it deserves a spot on the card.
9. Armand Van Helden, Killing Puritans: Armand Van Whatnow? Apparently the late-'90s electronica hangover hadn't faded yet, so we get this album from a DJ who I'm sure is still talked about at Ibiza but means next to nothing as far as recorded output goes.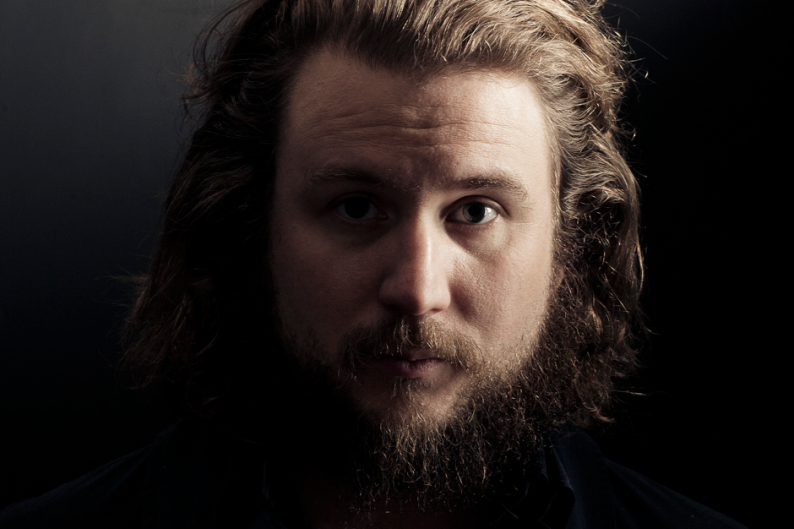 8. Queens of the Stone Age, Rated R: A tiny little masterpiece that has actually gotten better with age as the band has progressed. Their subsequent albums have both been better, but Rated R will forever define QOTSA, mostly for that song where the whole lyric sheet is just a list of drugs.
7. PJ Harvey, Stories from the City, Stories from the Sea: This album happens to be fantastic, but over time I'm not sure it's going to be remembered the same way Rid of Me and Dry will be, nor does it seem terribly definitive for what 2000 was. This pick smells like a career placement, like how people are shoveling accolades on Bob Dylan's Modern Times this year.
6. Outkast, Stankonia: The release of "Hey Ya!" has cemented their place in the annals of pop culture, and Aquemini remains their best top-to-bottom album, which puts Stankonia in a weird place. It's a great album and had a couple of huge singles, but I'm not sure how well it's going to be remembered. Think of it this way: Stankonia is to The Bends as Speakerboxx/The Love Below is to Kid A/Amnesiac (with Aquemini standing in for OK Computer, by the way).
5. At the Drive-In, Relationship of Command: Had the band members not found greater success elsewhere (especially as far as the Mars Volta is concerned), I'm convinced this would be considered an all-time great. It's faded a bit, but is still blistering in its intensity and energy.
4. D'Angelo, Voodoo: This album is mostly known for that video where D'Angelo rotates around naked and shows off his happy trail. It's probably given him a YouTube reputation, but I doubt anybody is still playing this album, and I still question it's inclusion on Spin's "100 Greatest Albums 1985-2005" list from last year (read more).
3. Eminem, The Marshall Mathers LP: This could have made a case for the top spot, as it's aged pretty well and has been the only album that showed off all sides of Eminem: The Roughneck ("The Way I Am"), The Court Jester ("The Real Slim Shady"), The Crew Leader ("Amityville"), The Throwback ("Bitch Please II"), The Psychopath ("Kim"). Anyone looking to represent Slim Shady in a time capsule would be right to include this record. An excellent pick.
2. Radiohead, Kid A: For people just joining the Radiohead party, it's hard to imagine just how jarring this album was for everybody. Coming off the OK Computer love bus, Thom Yorke decided to basically jettison guitars and make a weird album with song titles like "Treefingers." It's stood up not only as a great Radiohead album but a great record overall, and could have easily taken the number one position in 2000.
1. Your Hard Drive: Okay, so this is a bit of a cop-out (not unlike Time naming "You" Person of the Year this year, just as Spin picked "You" as Artist of the Year), but it drives home a good point: At this point, your iTunes playlists have as much flow and make as much sense as any album released, and as the album goes the way of the dodo, you'll have nobody to blame (or to credit) but your own personal taste. But still rather prophetic back when the iPod was just a neat idea.
COMMENT