The 40 Best Albums of 2006
In the far-off future, when pop-music archaeologists sift through the rubble that was 2006, they won't just find a cache of extraordinary art created by wild-haired eccentrics; they'll also encounter a pair of Internet upstarts that forever altered the way the music industry does business — and creates stars. To borrow the year's best (and most ubiquitous) adjective: Crazy. [This list was originally published in the January 2007 issue of SPIN.]
1. The 40 Best Albums of 2006
1/41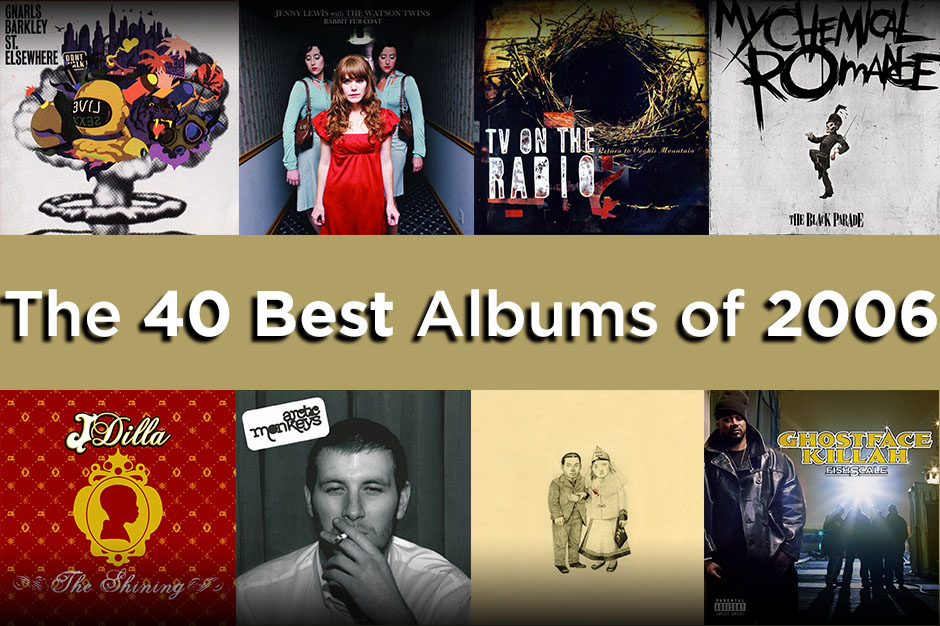 2. Cold War Kids, Robbers & Cowards (Downtown)
2/41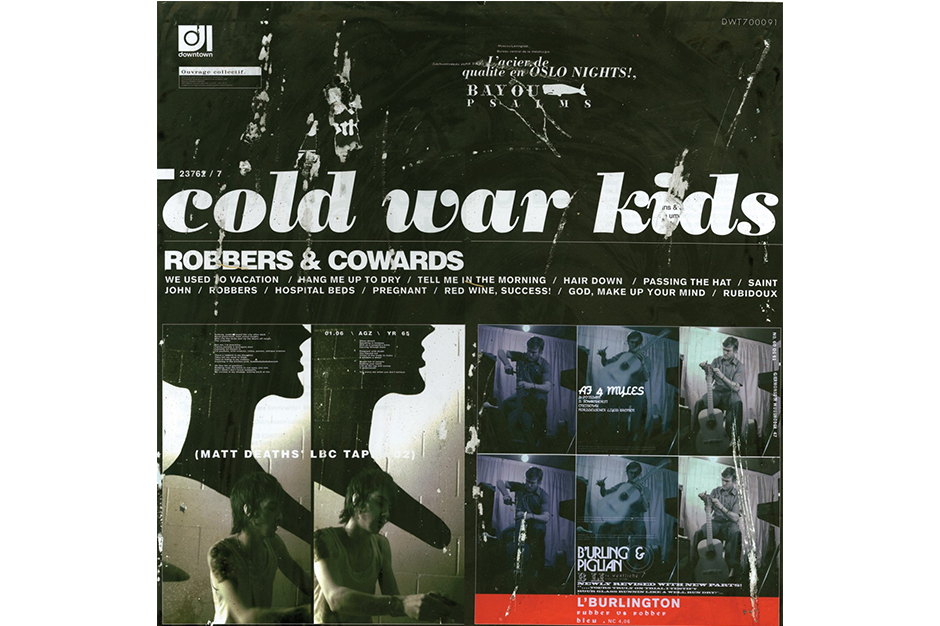 Before the album, there was a rumor. Something about these California guys who played tent-revival shows before they had a MySpace page, who howled the white-boy blues without irony or eyeliner, whose marching-band percussion built to such a fervor they'd bang on whatever was around (tambourines, heating ducts, the nearest head in the front row), and who were gonna bring the spirit of back-to-basics rock to kids who'd normally fast-forward to the next guitar solo — all on their very first record. Then it wasn't just a rumor anymore. MELISSA MAERZ
3. The Thermals, The Body, the Blood, the Machine (Sub Pop)
3/41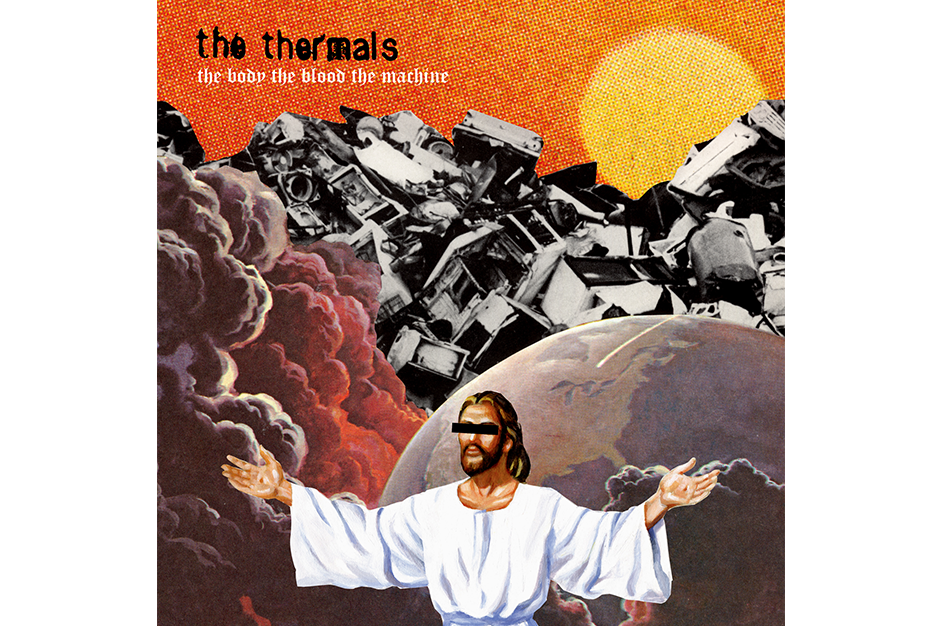 Like a young-adult Book of Job, the third record from these Portland indie-punk scrappers hurtles in powerful panic, with guitarist and unhinged narrator Hutch Harris taking on God, righteousness, and hypocrisy with a boyish bullhorn of a voice. It all could descend into college-quad glossalalia, but Harris and bassist/drummer Kathy Forst churn up a raw, full sound, and songs like "Here's Your Future" (in which Jesus' dad yells at him like the Great Santini) turn into chilling high drama. Harris may think we're all pitiful pillars of salt, but his music keeps a furious kind of faith. CHARLES AAARON
4. M. Ward, Post-War (Merge)
4/41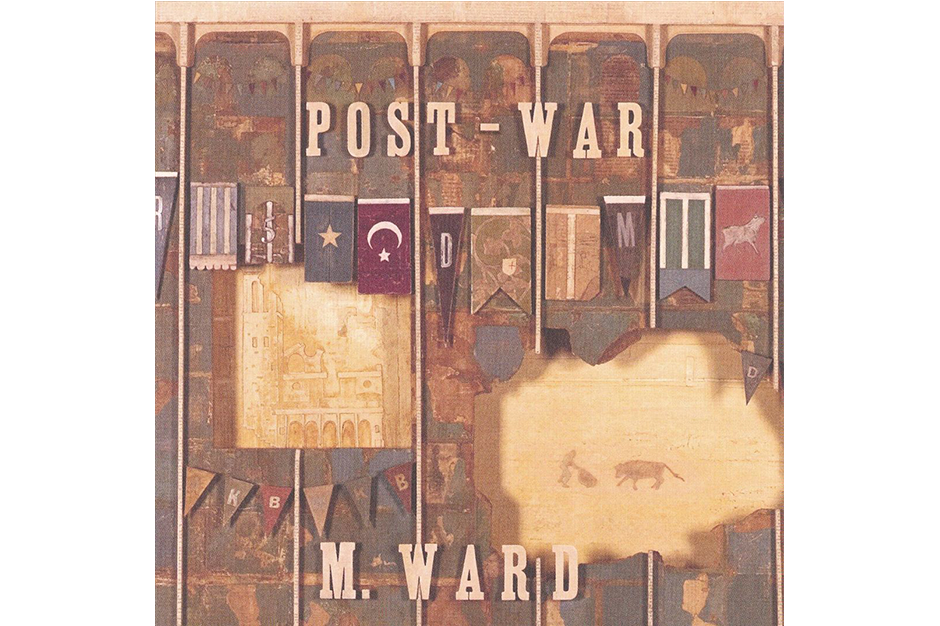 While Conor Oberst was penning vote-rocking anthems for '08, an old-timey guitarist from Oregon did something even more forward-thinking: He imagined an America after Iraq, just before the Democrats won back Congress on the same platform. Like the best antebellum music of the '40s and the '50s, Ward's tender folk ballads and fingerpicked odes to veterans and has-been heroes, backed by the ghostly murmurs of Jim James and Neko Case, get to the heart of both tragedy and optimism: finding yourself in the twilight years of your era and still asking what's next. M.M.
5. Wolfmother, Wolfmother (Interscope/Modular)
5/41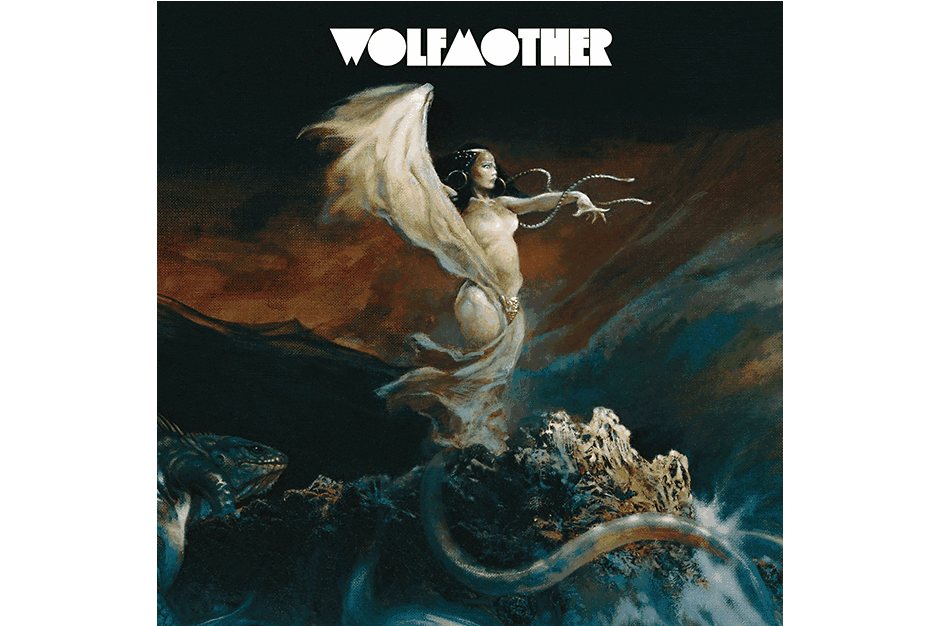 Wolfmother were known first for frontman Andrew Stockdale's afro and their blistering, ball-out live show. But here, using the big rock tools of the trade — power chords, fuzzy low-ends, more cowbells — this Aussie trio pull off a rare feat: They balance the tongue-in-cheekiness of their throwback stylings with legitimate tunes. Wolfmother pay homage to Sabbath and Zeppelin, as well as '90s stoner metal, but the measure of a truly heavy album is whether there is at least one song that sounds like the apocalypse ("Dimension") and one that sounds like sex ("Love Train"), which proves that these wolves' teeth are plenty sharp. KYLE ANDERSON
6. The Bronx, The Bronx (Def Jam)
6/41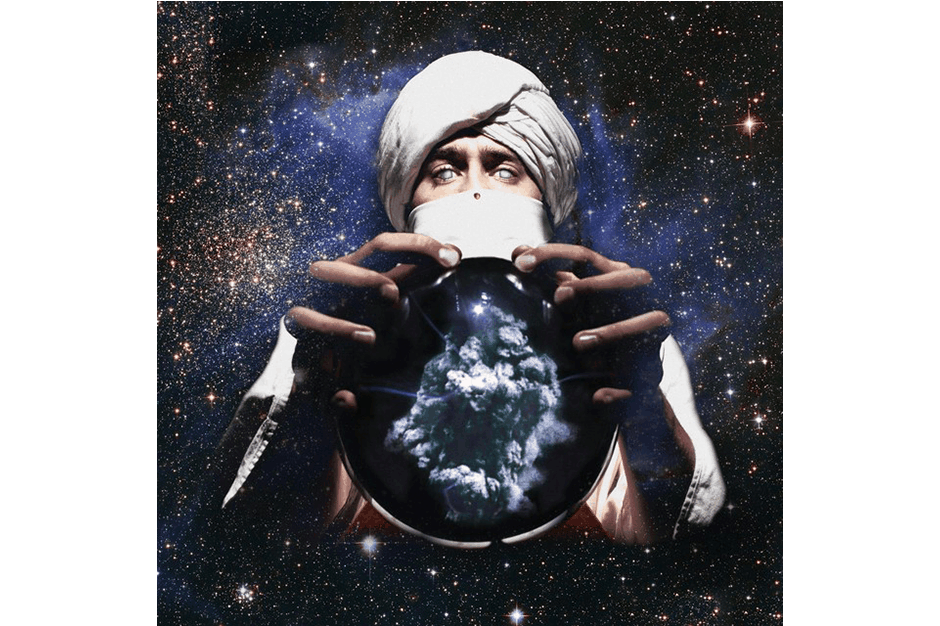 Remember when hardcore meant Government Issue and not Hatebreed? When, after learning how to play, bands ignored the mosh-pit peanut gallery and upped their ambitions? These L.A. bruisers do, taking the fury of their 2003 debut and adding whatchamacallem…songs. Not to mention jolting riffs, switchblade-sharp melodies, Josh Homme-inspired barroom blues, and choruses that linger even after you pop the ninth Advil. When Matt Caughthran screams, "Muthafucka, I want your bluuuuuud!" you want to run downstairs and check on the dog. Bloody. Brilliant. DOUG BROD
7. J Dilla, The Shining (BBE)
7/41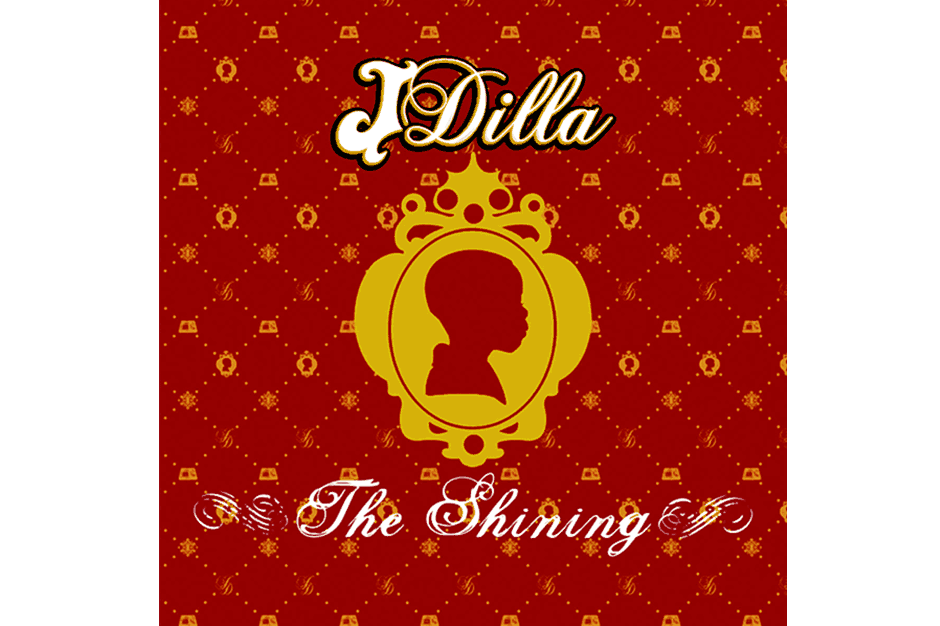 At the time of his death earlier this year from lupus-related illness, hip-hop/R&B producer Jay Dee (a.k.a. J Dilla) was still expanding his shadowy, playful, soul-suffused sound, working on two albums from his hospital bed. The first, Donuts, was a 31-track collection of instrumental bits; then there was this stunning, live-and-sampled mix of warm, woozy grooves, burbly bass lines, and pretzel-logic percussion. Completed posthumously by friend Krriem Riggins, with contributions from Common, Pharoahe Monch, Madlib, and Black Thought, it's a remarkably cohesive, entrancing farewell. C.A.
8. Sparklehorse, Dreamt for Light Years in the Belly of a Mountain (Astralwerks)
8/41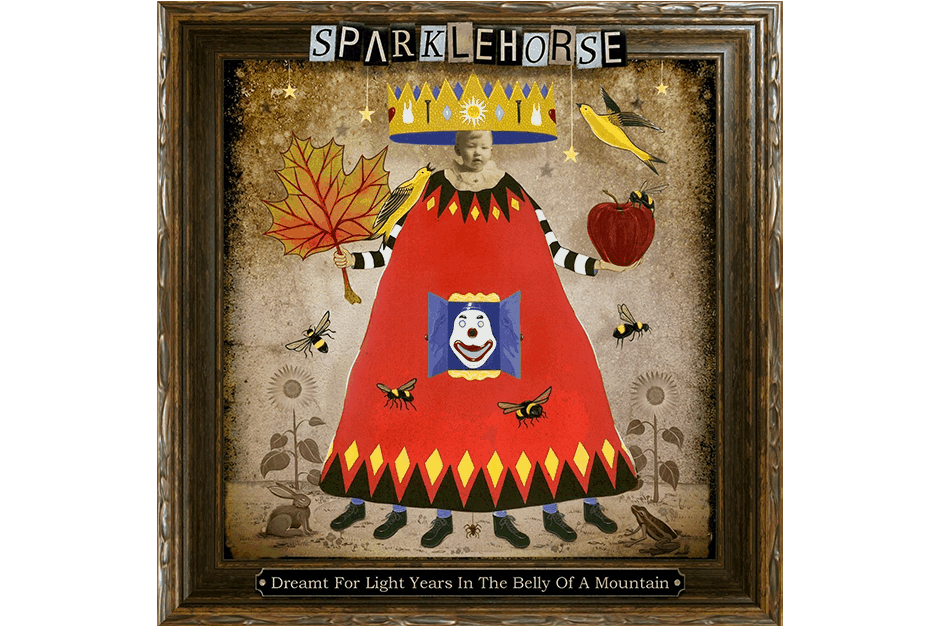 Danger Mouse might not be known for understated grace, but here the producer helps '90s alt-rock survivor Mark "Sparklehorse" Linkous shape his first album in five years into something tender, otherworldly, and quietly astounding. Tiny touches — crackly electronic drums, weirdly watery vocals, Tom Waits tickling the ivories — color timeless melodies and delicate lyrics that toggle between effervescent and achingly sad. When the two sides meet, as on the unstoppable "Don't Take My Sunshine Away," it's like a gorgeous, slow-motion explosion. JOSH MODELL
9. The Rapture, Pieces of the People We Love (Universal/Mercury)
9/41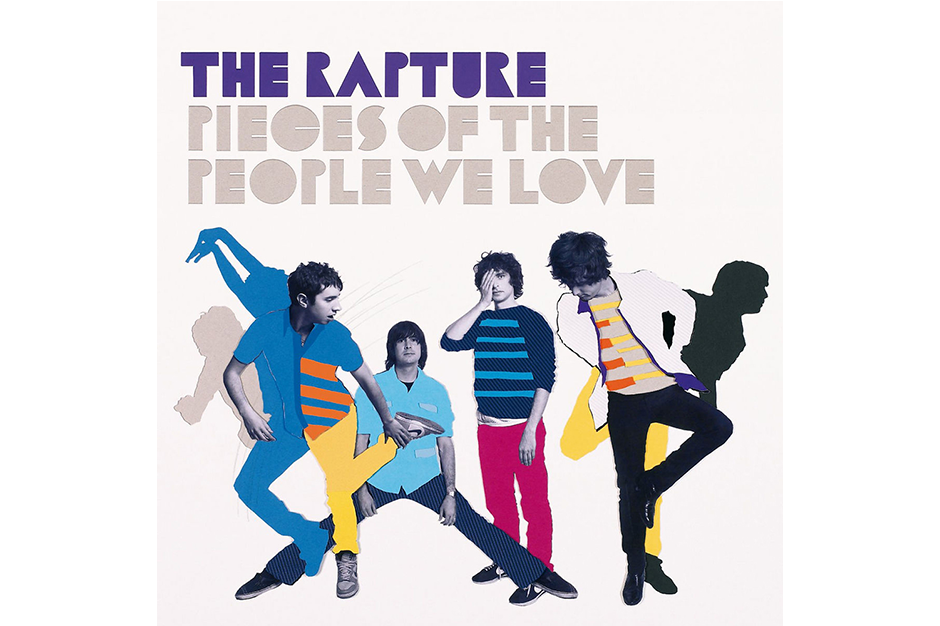 The Rapture's brittle, strung-out Echoes was a near perfect backdrop to the whiskey-soaked and coke-dusted nights of postmillennial New York City. And now, during the city's mid-decade hangover, the slick, semi-sullen grooves on Pieces have become an aural hair of the dog. With production from Britain's indie hit-maker Paul Epworth (Bloc Party, Futureheads) and Ewan Pearson (Goldfrapp), the Rapture's Luke Jenner and Matt Safer position themselves as this generation's key purveyors of a new brand of blue-eyed soul, and prove that saxophones have a lifeline outside jazz clubs and Steve Winwood songs. PETER GASTON
10. The Fags, Light 'Em Up (Idol Records)
10/41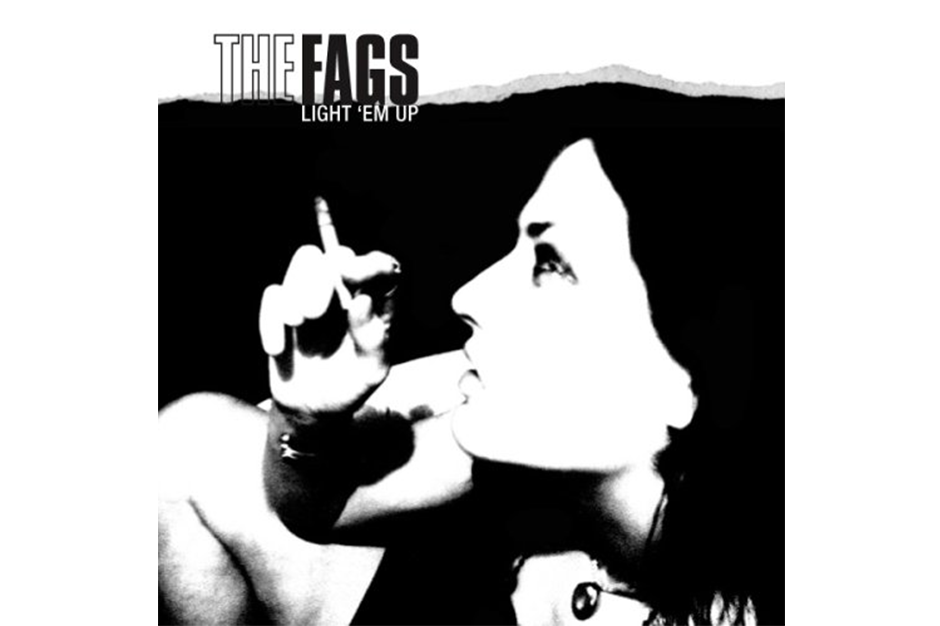 After enthusiastically signing this Detroit trio in 2004, Sire Records kept them in a contractual deep freeze before pulling the plug altogether. And while this makes for a suitable hard-luck tale, it's a shame we had to wait so long for the eventual indie release of this unapologetically mammoth guitar-pop record, which mixes Paul Westerberg's down-in-the-basement alienation with Def Leppard's multiharmony ebullience. Songs like "Tonight," "List," and "Truly, Truly" are too straightforward and irony-deficient to make it on the radio nowadays, which is an even bigger shame, as they're just the kind of anthems that turn suburban weenies into tough guys and steering wheels into snare drums. BRIAN RAFTERY
11. Yeah Yeah Yeahs, Show Your Bones (Polydor/Interscope)
11/41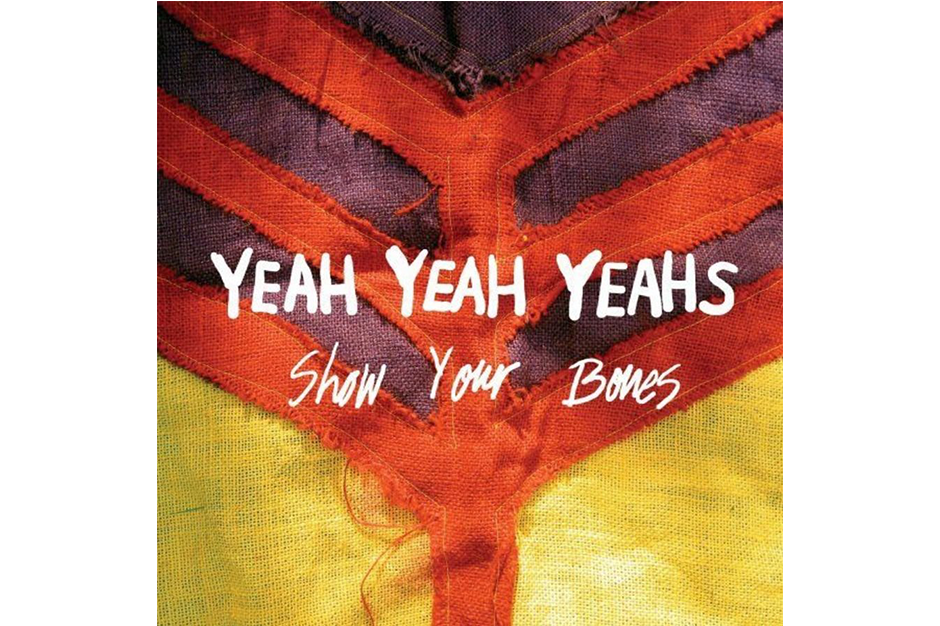 Slammed doors. Awkward silences. The threat of a solo career. It's no secret that the making of Show Your Bones was like an art-punk soap opera, but such high-stakes melodrama suited Karen O and her boys. This surprisingly vulnerable set of should-have-been hits and heartbroken comedowns makes you feel like you're watching that final scene from the "Maps" video play out over and over again. The cameras zoom in and you sense the tears about to fall, but rock's reigning queen of cool never looks away. TREVOR KELLEY
12. The Dears, Gang of Losers (Arts & Crafts)
12/41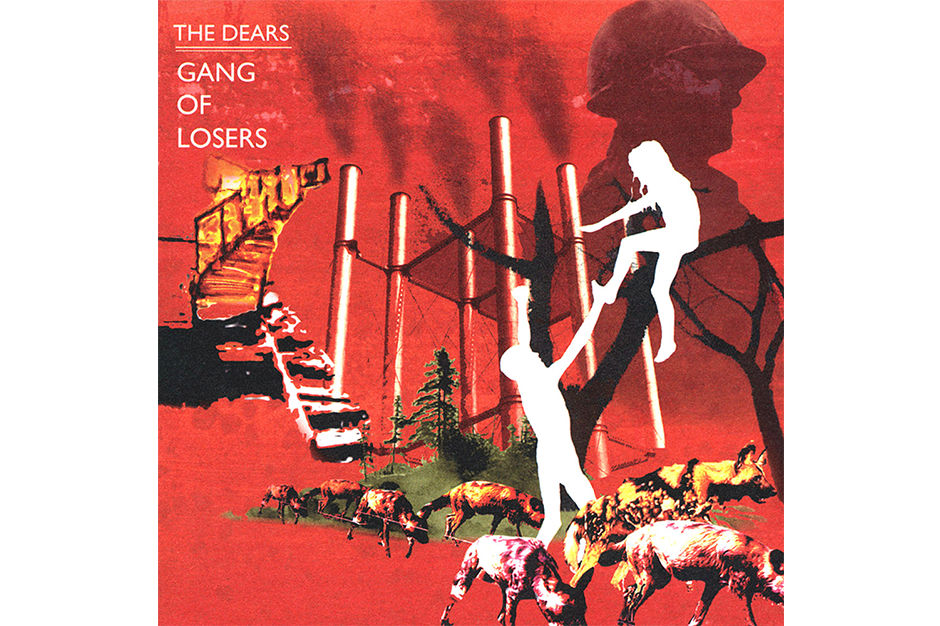 The Dears are proof that John Hughes movies and Tom Petty were right — even the losers get lucky sometimes. On their third studio album, they spin irascible outsiderdom into ultimately triumphant songs that are inspired by, and completely worthy of, the Smiths. Frontman Murray Lightburn carefully mixes a feisty sense of entitlement with a desperate longing to be loved: "We can't go home," he emotes, "till we know we're gonna win." When his vulnerable bravado is backed by a cache of such passionate tunes, it becomes a stirring statement of purpose. J.M.
13. Tapes 'n Tapes, The Loon (Ibid)
13/41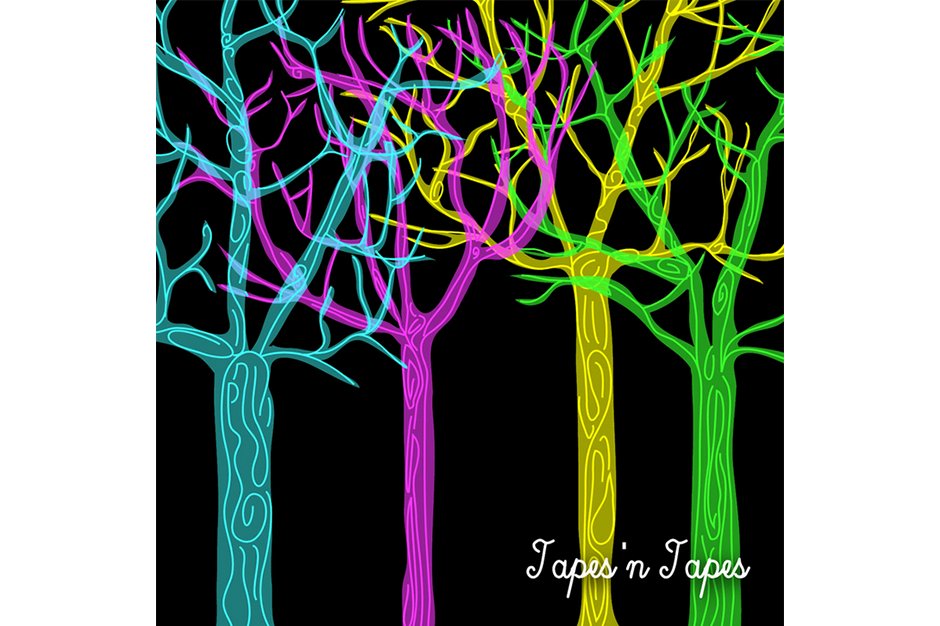 All of the relentless, completely fair comparisons — to the Pixies' raucous bark, Pavement's indolent cool, Modest Mouse's restless energy — reveal only a fraction of this album's charms. Buzz built outward from Minneapolis because Tapes cannily recombine classic indie-rock DNA into new, playfully familiar species. And because twitchy, fuzzy, white-college-guy rock hasn't been this easy to enjoy since its mid-'90s zenith. Also, and it gets too little credit for this: The Loon is way loonier than it first seems, with injections of cross-eyed country, bits of blues, and whatever else yields the band joy. J.M.
14. Thom Yorke, The Eraser (XL)
14/41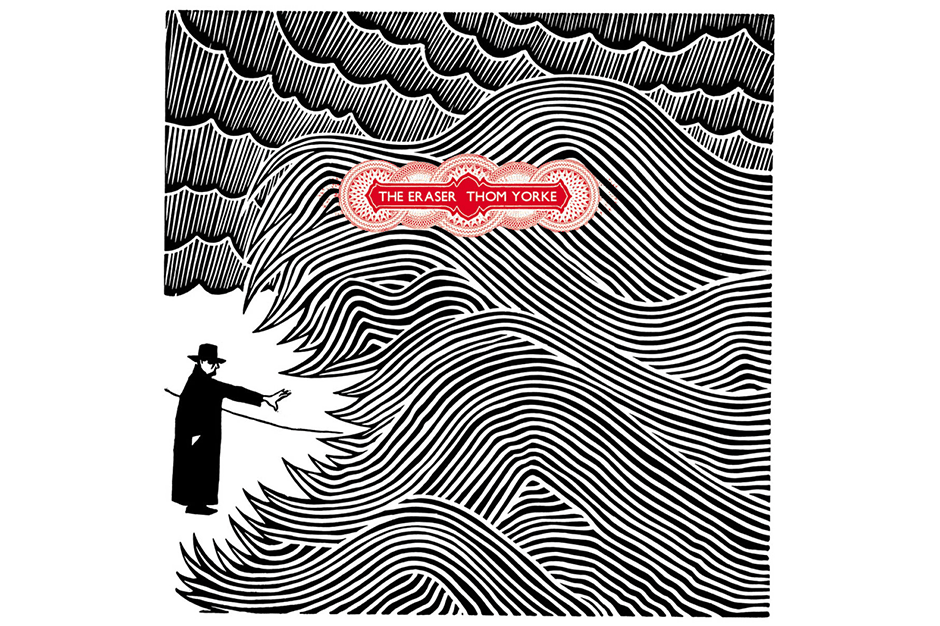 Radiohead minus most of Radiohead still thankfully sounds like Radiohead: Squint and you won't know spasmodic singer Thom Yorke's warm, cool solo songs from his band's terrifically click-clacking recent albums. Surprisingly approachable and ingratiating despite its backbone of claustrophobia and anxiety, The Eraser pulls off a neat trick, making the dour almost danceable and weighty weirdness not only palatable, but impossible to turn away from. On Yorke's folded map, bedroom electronica and outsize modern rock sit close together, not worlds apart. J.M.
15. Girl Talk, Night Ripper (Illegal Art)
15/41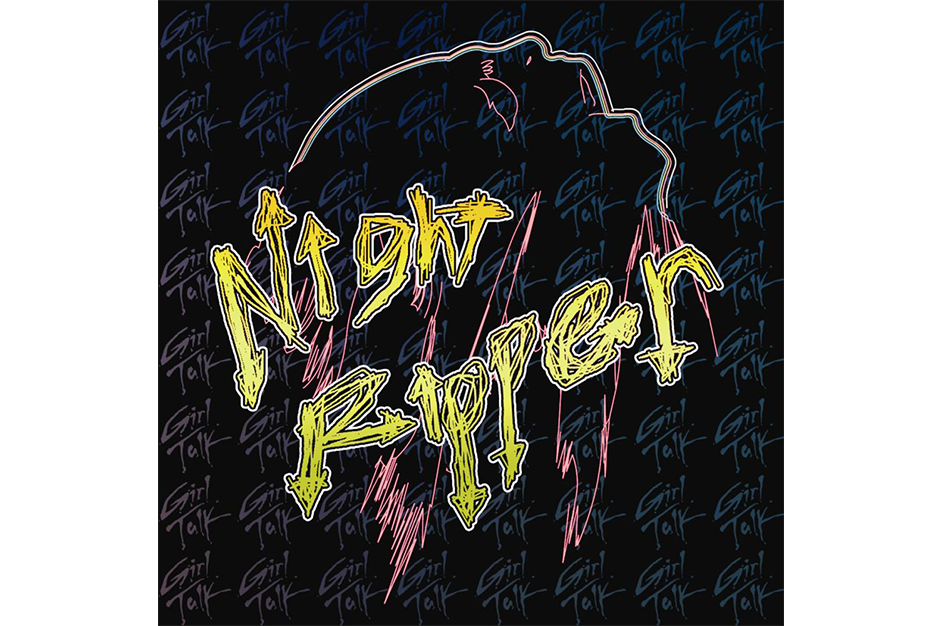 Hit singles leak so quickly these days that a DJ's biggest competition is shuffle mode. But Gregg Gillis turns our band-of-the-day age on its head, splicing hundreds of Top 40 gems into samples that last no longer that the songs' shelf lives. With the niche theory of The Long Tail now gospel, there's something both funny and deep about the way he brings cultures together: Nas feels the Pixies' paranoia, Trina gets a riot grrrl shout-out, Houston rappers settle down in The OC, and the only thing standing between you and world unity is the RIAA. M. MAERZ
16. Boris, Pink (Diwphalanx)
16/41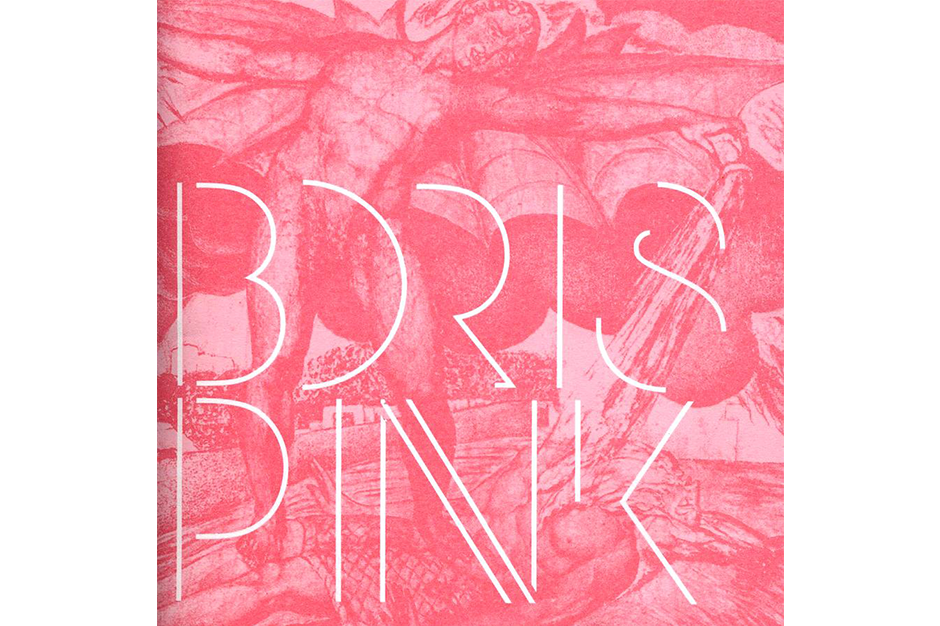 Remember when you were a kid and wondered what "psychedelic rock" was? What guitars sounded like when the players were "on acid"? Then you finally listened to that sort of thing and, well, went back to your video games and hip-hop records. But this veteran Japanese cult trio, sublime like the Grand Canyon, is the ferociously heavy answer to all that, moving from Harley backfires to ambient quasar emissions to obscure punk seven-inches on eBay (or Soulseek). This is what you always hoped, say, Cream were like before you actually heard them. JOE GROSS
17. OutKast, Idlewild (Arista/La Face)
17/41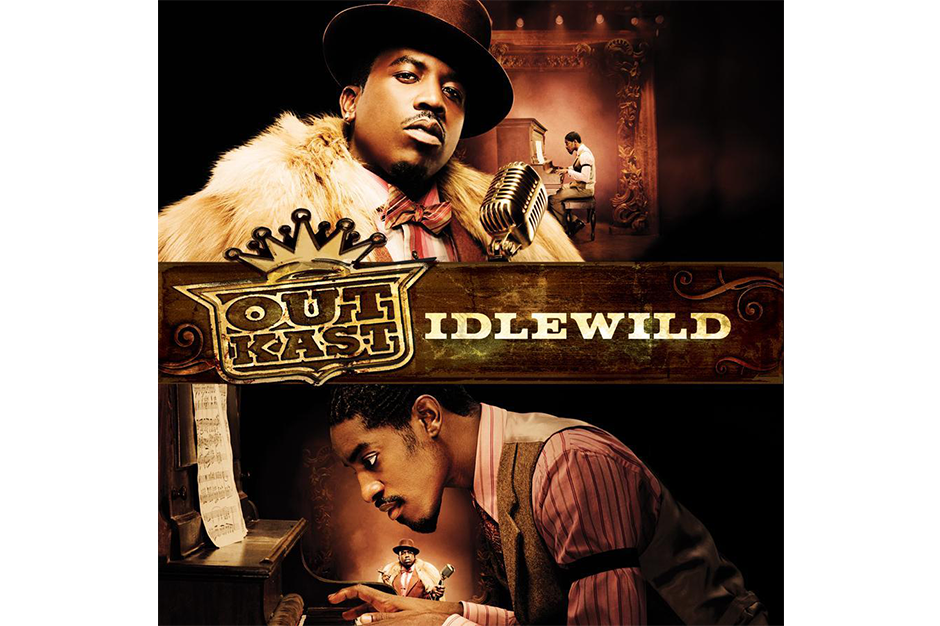 Big Boi and André 3000 may be personally estranged, their splashy Depression-era musical may have been a fat ho-hum, and this record may have fizzled commercially. But they're still OutKast, the most artistically inventive group of the decade, and many of the songs here brim with their usual élan. "Mighty 'O'" has both members spitting heat; "The Train" is a touching Big Boi rumination; André's "Idlewild Blue (Don'tchu Worry 'Bout Me)" struts bittersweetly; and "PJ & Rooster," a lively hip-hop/soul/jazz throwdown, pops like some of their classic material. Now about that movie... C.A.
18. Pernice Brothers, Live a Little (Ashmont)
18/41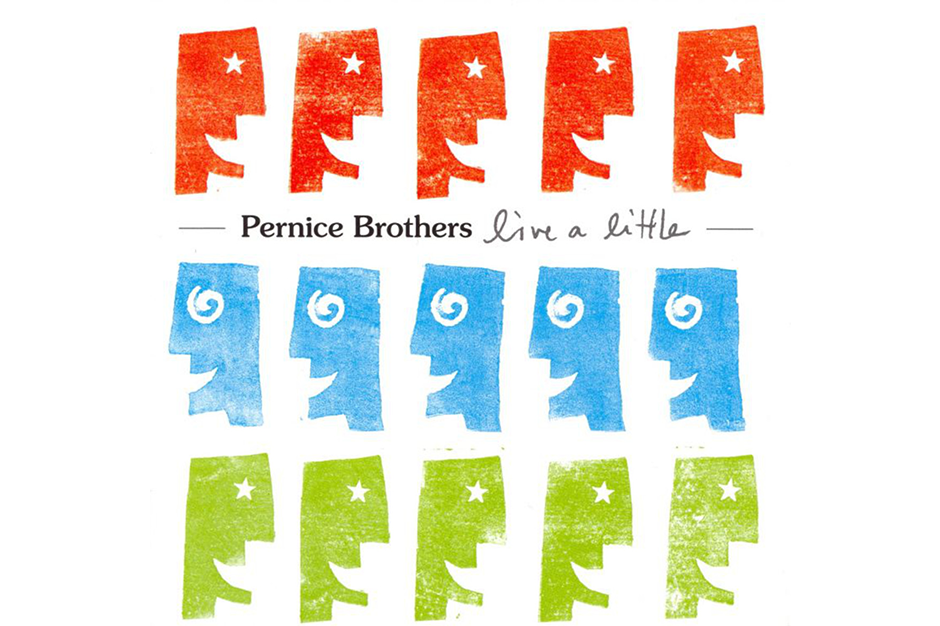 Chinks are beginning to show in singer/songwriter Joe Pernice's bitter armor, and concessions to happiness, or at least pleasant wistfulness, suit him staggeringly well. Instead of being totally shattered, his glass now simply stands half empty: The joy of love's tricky terrain pushes its way to the surface via sun-dappled Beatles-isms, elegant arrangements, and lyrics whose doubt feels optimistic instead of just beautifully resigned. The Pernice Brothers' breeziness has felt at times like hooky deceit, but here they deliver a perfect soundtrack for partly cloudy (or is that partly sunny?) days. J.M.
19. The Roots, Game Theory (Def Jam)
19/41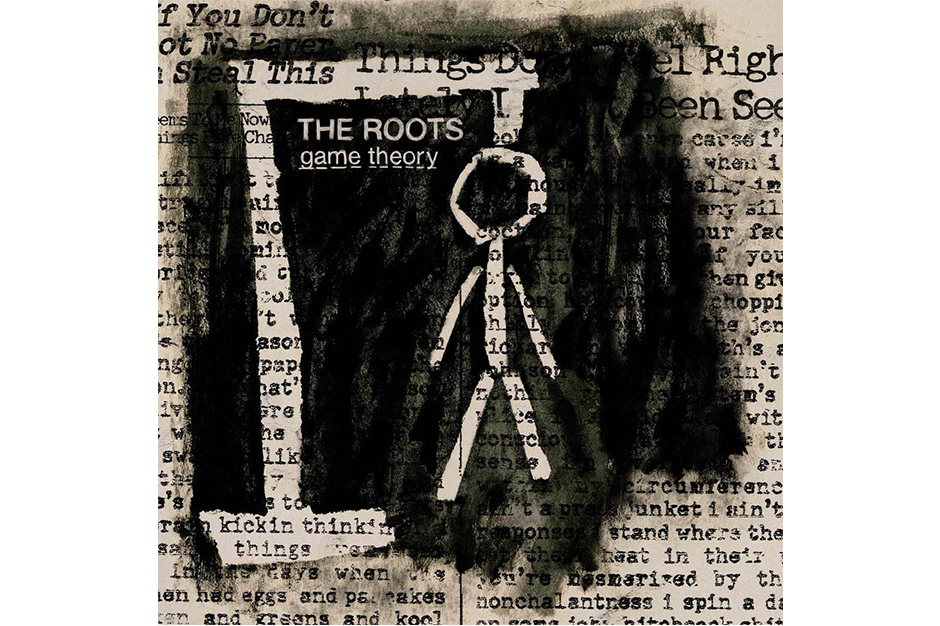 On their seventh studio album, these Philly vets no longer care if a hip-hop band, as a sum of its parts, will ever be as significant within the genre as, say, Lil Wayne. Gone too is their self-imposed burden to revolutionize something, anything. Instead, we get a peerless jazz-funk beat machine, pissed and depressed, creating a suite of intensely glowering songs to match their can-stop-will-stop mood. Black Thought's rhymes — now "beyond jaded" — have never stung like this, with his litany of social ills and oil-for-food jibes coming in coherent flurries. And on the moving and melodically nimble "Clock With No Hands," he strains to resolve regret, paranoia, and hopefulness. The answer: You can't depend on anybody but yourself. More proof that good art damns good intentions. C.A.
20. Sonic Youth, Rather Ripped (Geffen)
20/41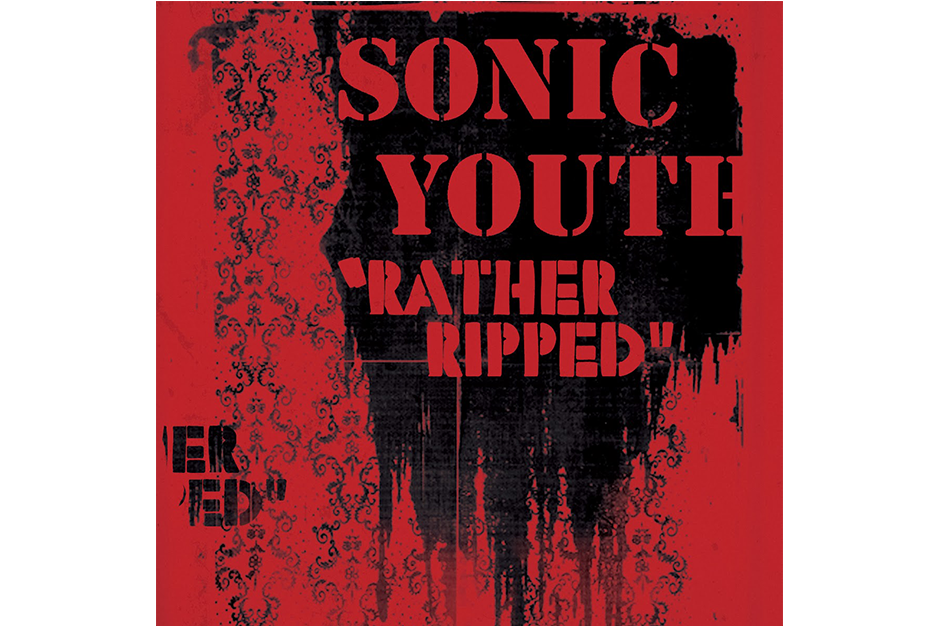 Well, at least they never promised they'd die before they got old. In fact, Sonic Youth never promised anything more or less than constant renewal and vivid guitars. So their 20th release extends the most comfortable hot streak in rock history, locating a few more nooks in a self-invented sound that no one else inhabits. "Incinerate" sounds like the sure-shot alterna-hit they forgot to write in the mid-'90s, "Do You Believe in Rapture?" finds its bliss through what lesser hands would just render as muddy noise; and the splintered-guitar kraut-rock workouts they've spent much of the '00s exploring go agreeably soft-focus on "Pink Steam" and "Jams Run Free." Here's to aging gracefully. MICHAELANGELO MATOS
21. The Hold Steady, Boys and Girls in America (Vagrant)
21/41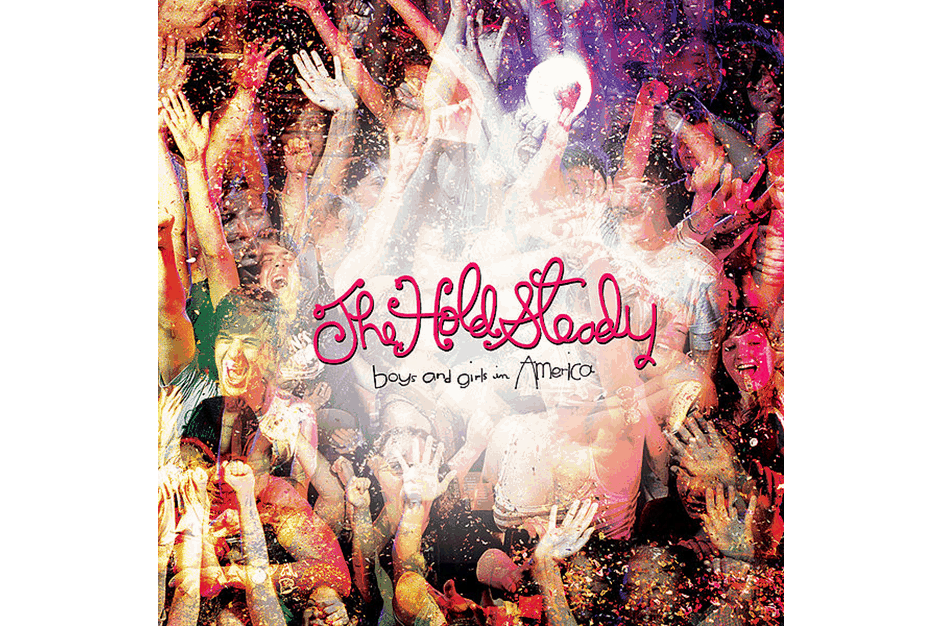 The kids of the album title may be too high to have sex or too dehydrated to keep drinking, but in the Hold Steady's hands, that's still enough to cause grown-up listeners to suffer crippling nostalgia. Haven't I heard heard this before? rock riffs turn frontman Craig Finn's eulogies of lapsed Catholics and strung-out Midwesterners into bitter-sweet anthems. But where some would stop at "I love this girl," Finn adds, "but I can't tell when she's having a good time." Plunging you into an immediately familiar teenage wasteland, these 11 songs won't ever let you leave. PHOEBE REILLY
22. Lupe Fiasco, Food & Liquor (Atlanti /1st and 15th)
22/41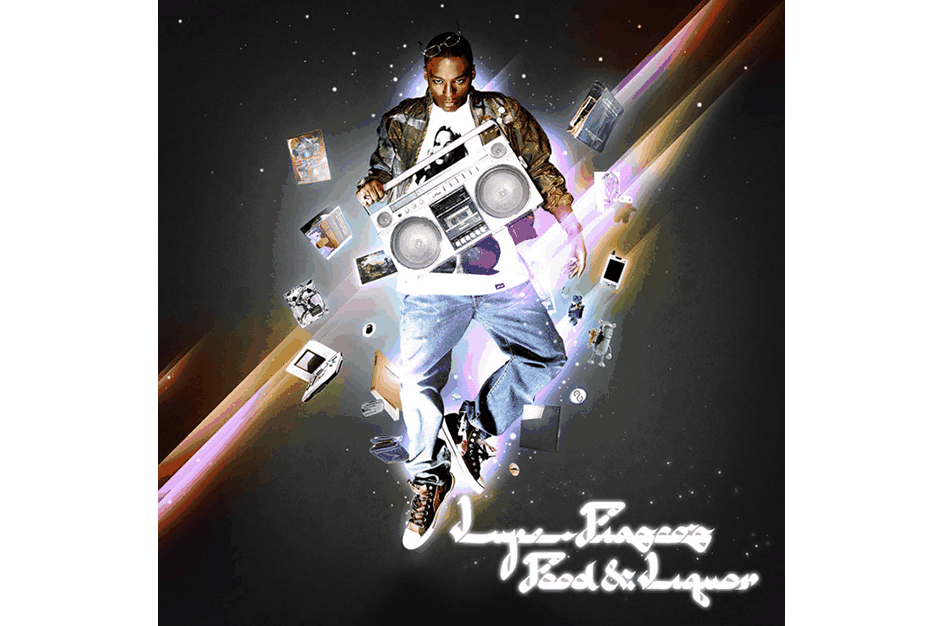 For a guy who spends a few dozen bars on "I Gotcha" telling us how great he smells, Lupe Fiasco certainly seemed bummed by the time Food & Liquor dropped (its release was delayed for the better part of a year). On the lush single "Kick, Push," he was skateboarding for fun; but by the time the sequel, "Kick, Push II," rolled around, his deck was a means of running away from a chaotic home life, and there was a void nipping at his heels. It looked like Lupe was going to be the next Jigga, but it turned out he's the hip-hop Morrissey, which is exactly what the genre needs. K.A.
23. The Raconteurs, Broken Boy Soldiers (V2)
23/41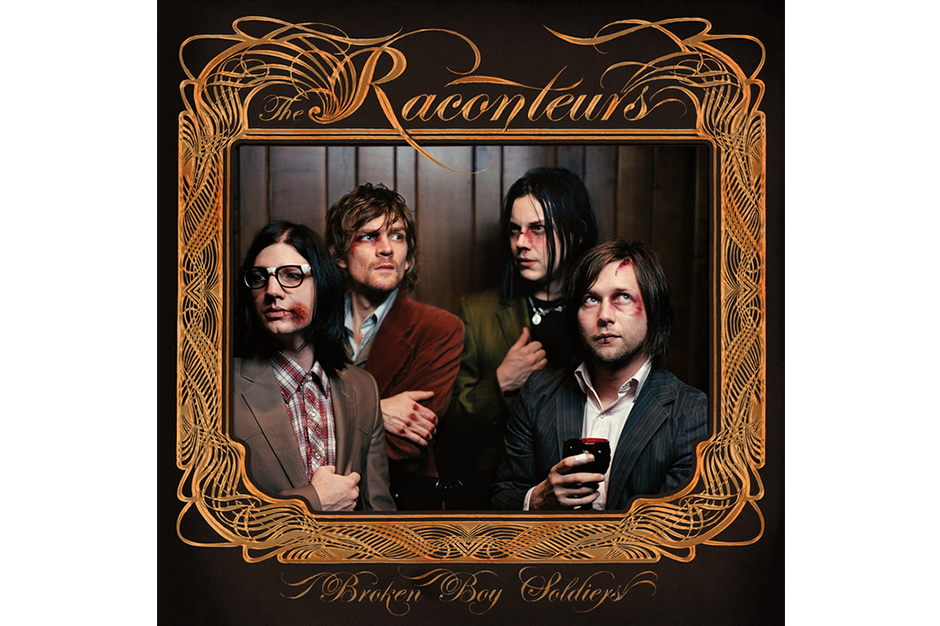 We love Meg just as much as the next guy pawing through her garbage, but the fact is, nights out with the boys have done Jack White a world of good. Brendan Benson and the Greenhornes are just the kind of journeymen a retro visionary needs, with melodic and rhythmic chops to spare. And in helping White edit the tastiest of early-'70s rock into judicious, pop-leaning grooves that allude to bong-hit prog-outs, they lead him away from the minimalist monastery. And the things that make him uptight — technological advances post-1970, ambition, the love that adults share — interest his bandmates just enough that he doesn't feel compelled to crusade against them. You can almost hear the beer cans popping open. NICK CATUCCI
24. The Streets, The Hardest Way to Make an Easy Living (Atlantic/Vice)
24/41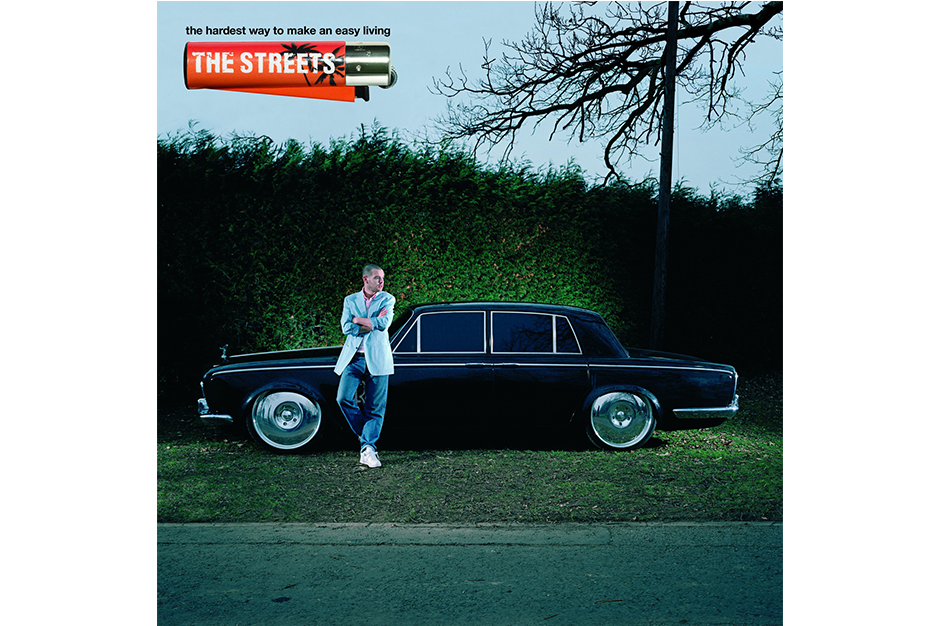 Mike "The Streets" Skinner ascended to semi-celebrity with his first two records by rapping about what few others would — losing his cell phone, being late for a date, standing in line for chips (a typical day in the life of a geezer, as his catchphrase announced). Here, on his pop-star coming-out, Skinner's lyrics dip into bling and blow, but retain the warm, intimate vibe of his earlier stuff. In the world of the Streets, experience isn't a hierarchical concept: Skinner does, therefore he is. MIKAEL WOOD
25. Neko Case, Fox Confessor Brings the Flood (Epitaph/Anti-)
25/41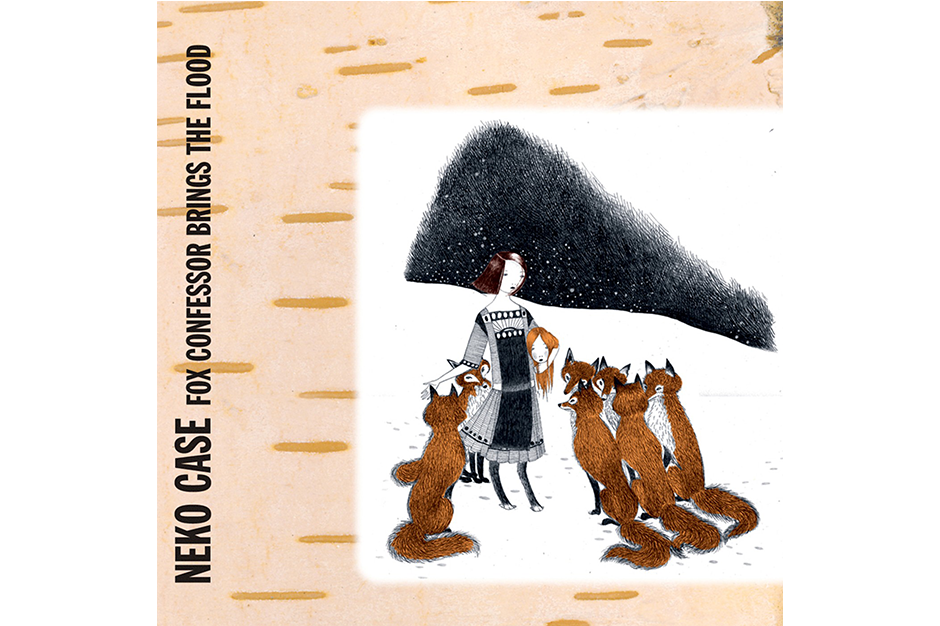 Neko Case need only do one thing to make an excellent record: open up her mouth and sing. Her music is a study in visceral pleasure; when those pipes kick in, it's like sunlight piercing storm clouds. But Case couldn't leave well enough alone. Her fourth proper album is a brainy, highly idiosyncratic exercise in genre recombination and literary fable-making, and it's as pitch-perfect as her brassy vocals. The sound is mutating California rock, with precise dissonance, while the inspiration is Bulfinch's Mythology and a black heart. The gal can belt it out sure, but here's to hearing her voice. N.C.
26. Editors, The Back Room (Kitchenware)
26/41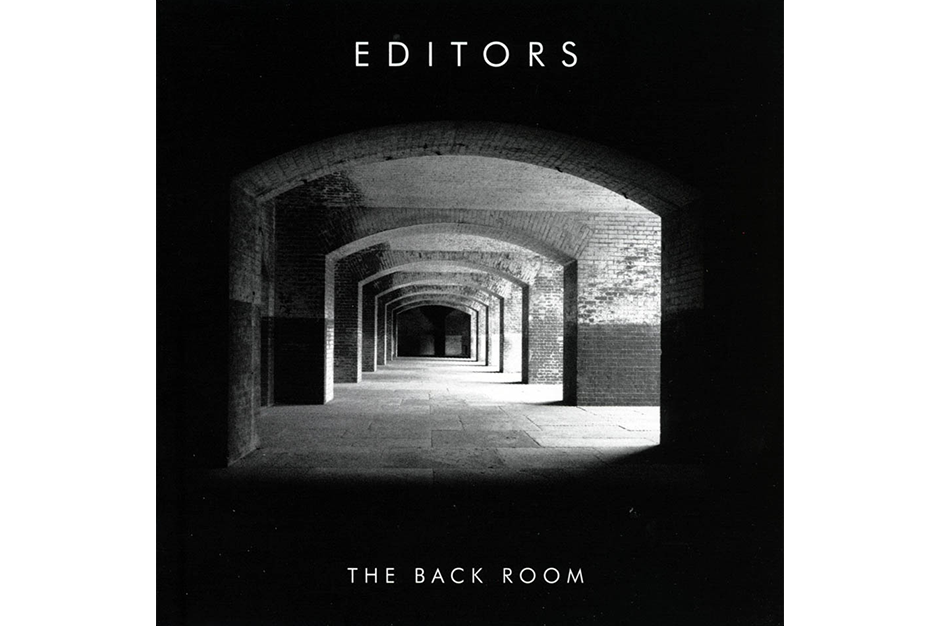 This quartet of former music-technology students reclaimed moody, minimalist English dance rock from Interpol and made it sound even more English. The Back Room is a restless, spooky masterpiece, full of stately bass thumps and squealing, otherworldly guitars that swirl and dive. When Tom Smith presides over lines like "All sparks will burn out" or bemoans the state of the working class on "Fingers in the Factories" over jumpy high hats, it's unclear whether you're supposed to dance or cry. This album proved that sometimes the only option is to do both. K.A.
27. Lady Sovereign, Public Warning (Def Jam)
27/41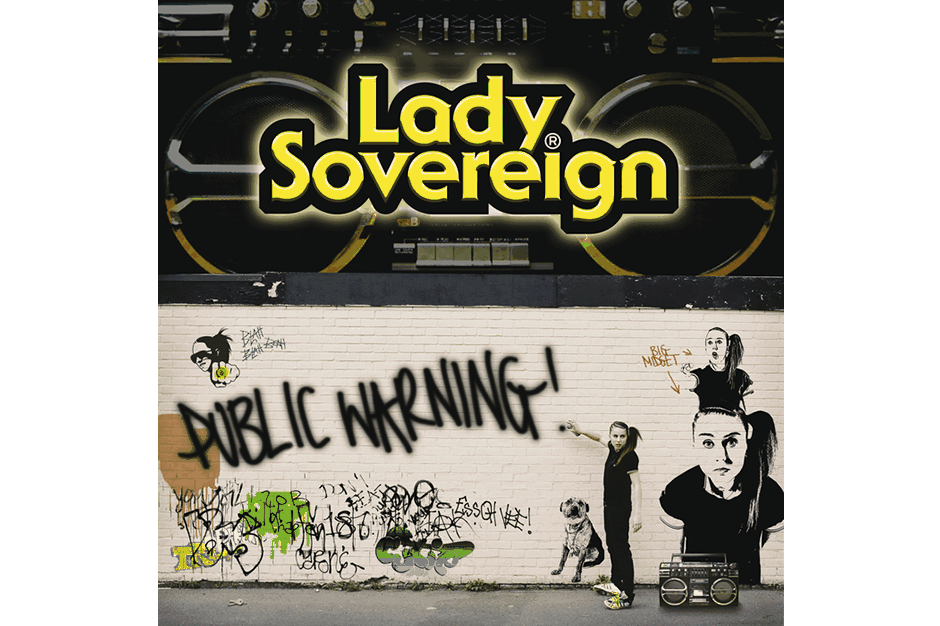 If grime reminded us Yanks that no matter where you're from, hip-hop is framed by class, it took a savvy rapper to break free from London's council estates, top TRL, and bridge the Atlantic the same way Tony Blair did: by establishing a common enemy. (In this lady's case, poverty, blue-collar jobs, hard consonants.) Lily Allen may hint that Sov's accent is too Cockney, but that scrappy, sharp-tongued flow, paired with brilliant sidewalk-boom-box beats, masters Jay-Z's rule of empire — if you want to bring the music to the streets, bring the streets to the music. M. MAERZ
28. T.I., King (Atlantic/Grand Hustle)
28/41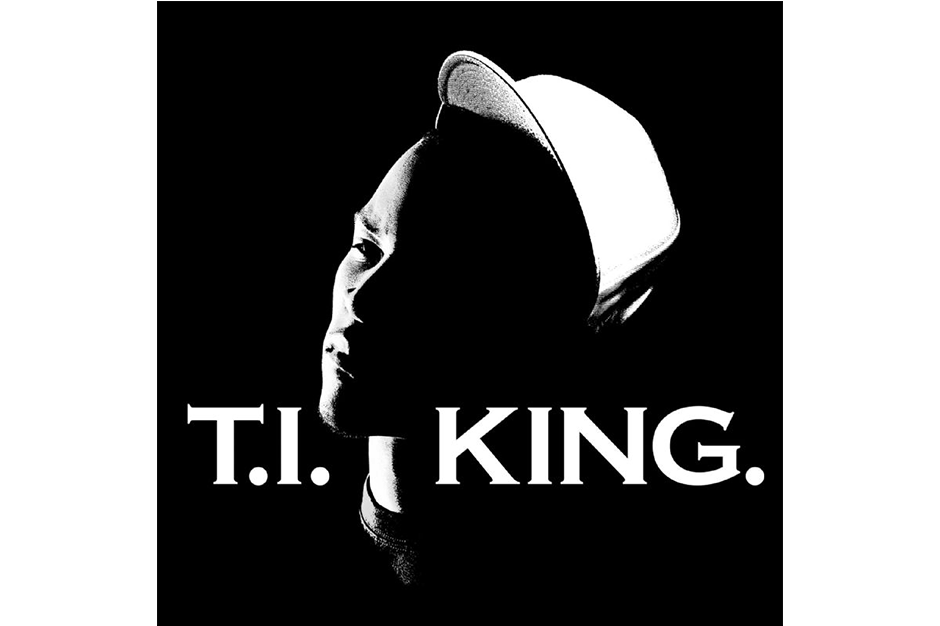 Hip-hop's ruling class spent most of 2006 in various states of repose: retired, tired, acting, or in exile. So the throne was T.I.'s for the taking, and he presided effectively by speaking to all in his dominion. He effortlessly glided from street-corner grit to bottle-service glam, from superthug mythos to just-another-D-boy-out-the-trap. He united East Coast hip-hop values, like lyricism and creativity, with Dirty South drawl, hooks, and charm. And with the royal keyboards of "What You Know" — hip-hop's '06 national anthem if there was one — the crowning was complete. CHRIS RYAN
29. Jenny Lewis with the Watson Twins, Rabbit Fur Coat (Team Love)
29/41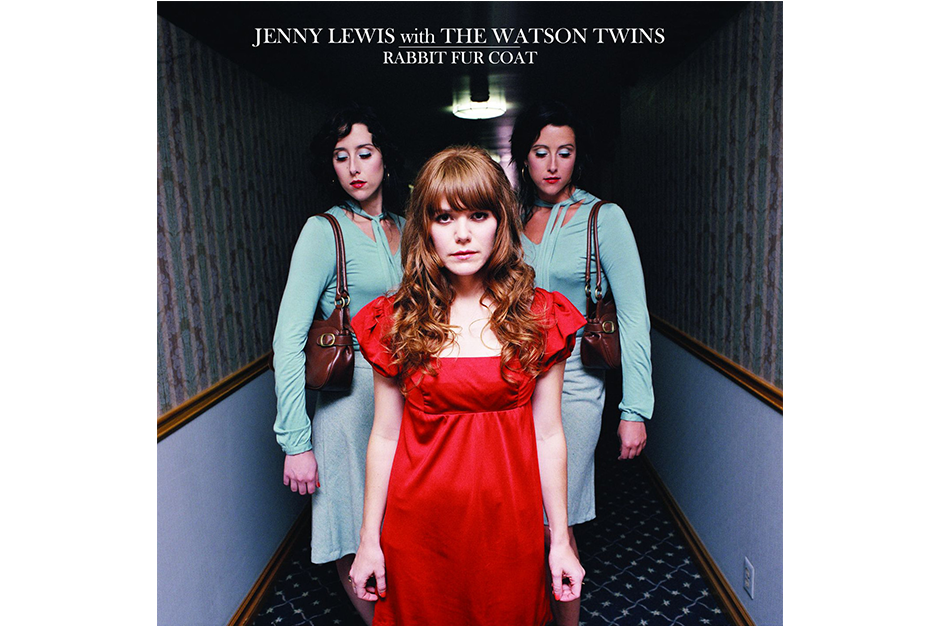 With all due respect to Breaking Bonaduce, never before have the emotional resonances of growing up as a child star been given such exquisite voice. Fronting Rilo Kiley, Lewis delivers indieland's sultriest big-picture rock; accompanied by the cucumber-cool Watson Twins, she breezes through the back pages of country soul with an easy but therapy-deep self-awareness, musing philosophically about financing her mom's addictions and seeking God with the winks and fireworks you'd expect from Hollywood. If celebreality has cultural currency, this album is it. N.C.
30. Hot Chip, The Warning (Astralwerks/EMI/DFA)
30/41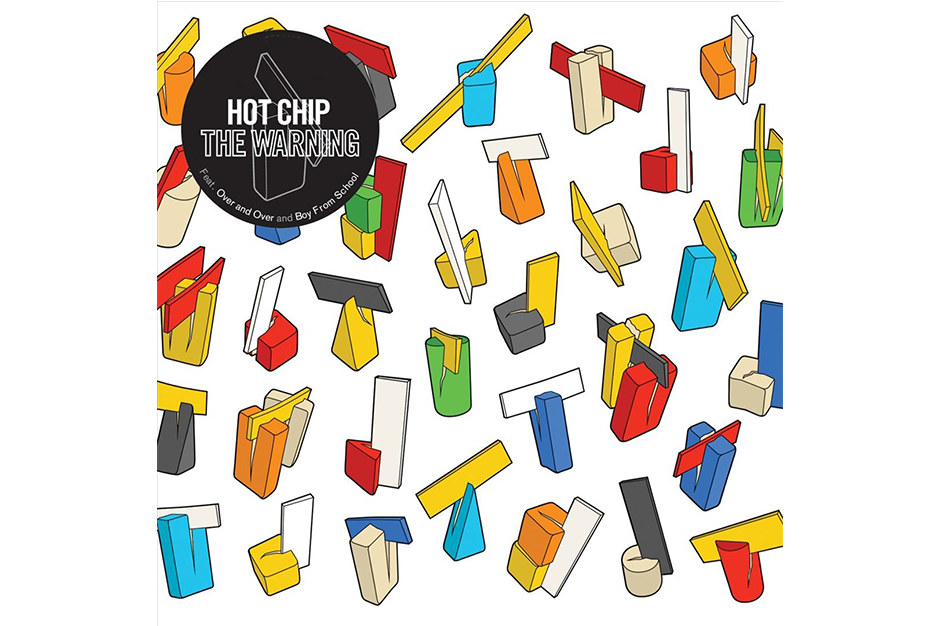 If Hot Chip broke up tomorrow, they'd always be remembered for two things: (1) inventing electronic-soul-disco genre that even the most adjective-addled music fan couldn't describe, and (2) creating one the best dance-till-you're-down anthems of all time with "Over and Over," the chorus of which will stay in your temporal lobe until someone physically reaches in and scoops it out. The Warning is hot-blooded music that's sometimes a bit frigid — they are British, after all — but on songs like the ballad "Look After Me," it's also filled with heartfelt charm. B.R.
31. The Decemberists, The Crane Wife (Capitol)
31/41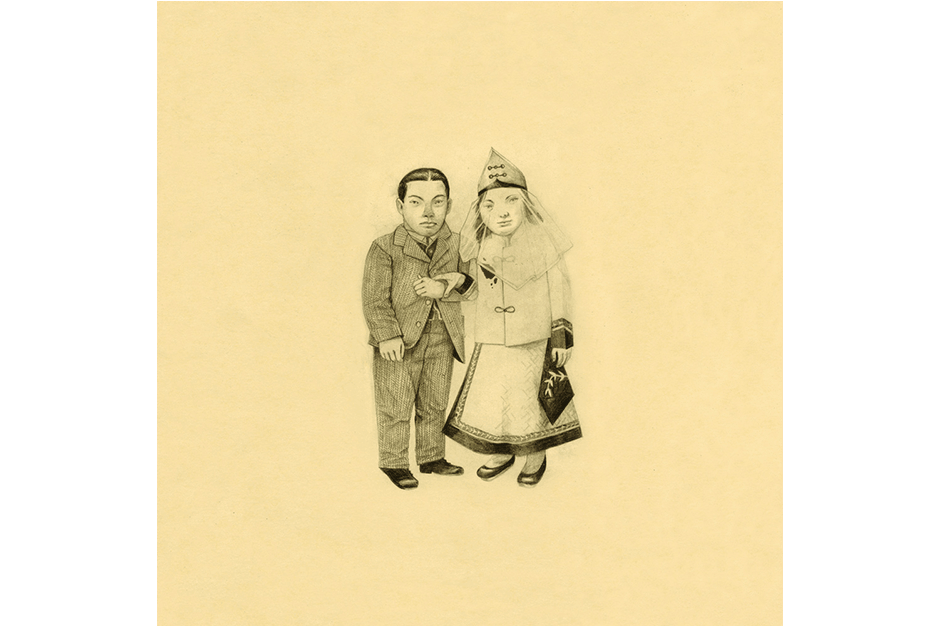 It makes perfect sense that songsmith Colin Meloy's love of antique diction and musical storytelling would lead him to make a set of Ye Olde Prog Rockery, complete with chugging Moog synthesizers and a three-part folk-sock suite based on a Japanese tale about a man marrying a bird (spoiler alert: It doesn't work out so well). But his band's emotive narratives, which also invoke remorseless murderers, heartsick soldiers, star-crossed lovers, and seafaring dreamers with autoharps and hurdy-gurdys, feel very much here and now. And somehow the dude can make a couplet like "We'll build our walls of aluminum / We'll fill our mouths with cinnamon" signify like a generational rallying cry. WILL HERMES
32. Beck, The Information (Interscope)
32/41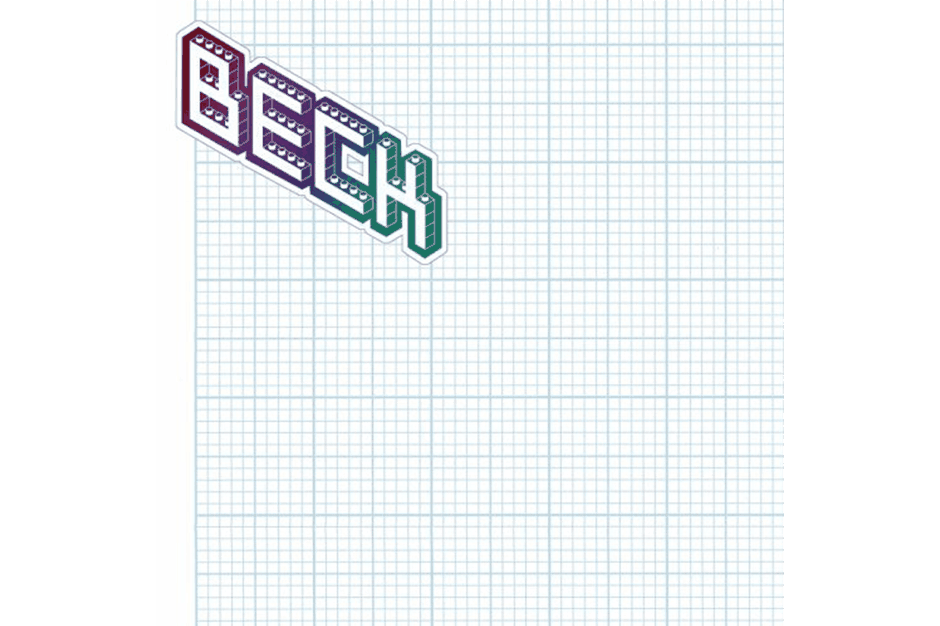 Until Beck gets around to releasing an official greatest-hits album, we'll make do with The Information, a talking-points primer on just about every phase of his career, from break-beatnik ("We Dance Alone") to space-pilot folkie ("Dark Star") to found-sound restoration artist ("Cellphone's Dead"). Alas, for an album full of potential singles — the "One by one, I'll knock you out" line from "Cellphone's Dead" is Beck's best shot at T-shirt-sloganeering immortality since "Where It's At" — radio barely responded. Perhaps Beck's become too expectedly unexpected for his own good. B.R.
33. Clipse, Hell Hath No Fury (Jive)
33/41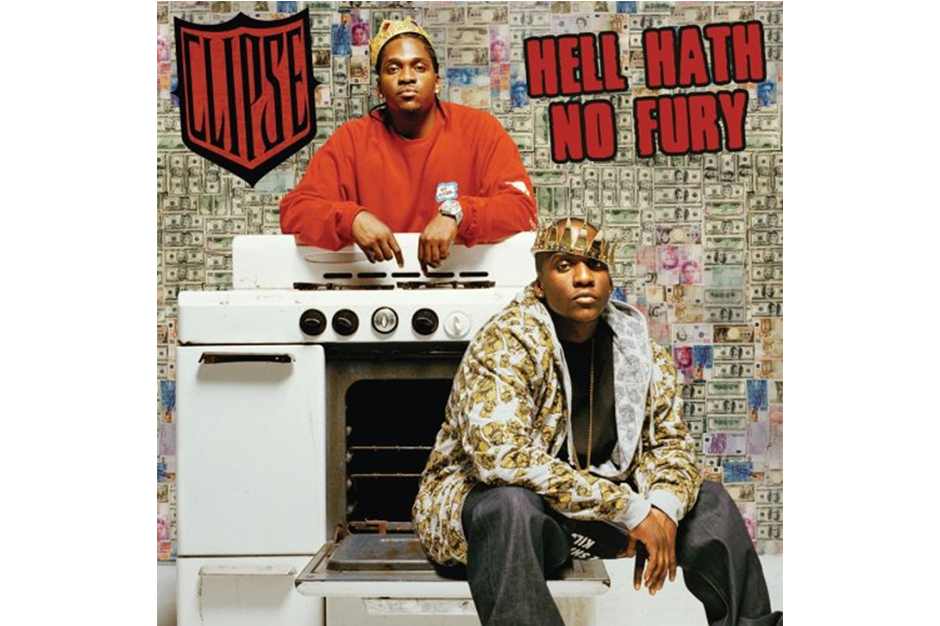 Clipse MC Malice once rapped that his group was "hip-hop's lost civilization." And when the Virginia duo's long-delayed second album was finally unearthed this year, treasures were revealed. Malice and his brother Pusha T deal the same brand of drug rap as countless other hustler rappers — rhyming about pushing weight, invading homes, and "fucking with college bitches with innocent looks like Mya" in chilling deadpan over the Neptunes' stark electro beats. But the layered references and complicated schemes of their immaculately constructed lyrics make dirty work sound like poetry. C.R.
34. My Morning Jacket, Okonokos (ATO)
34/41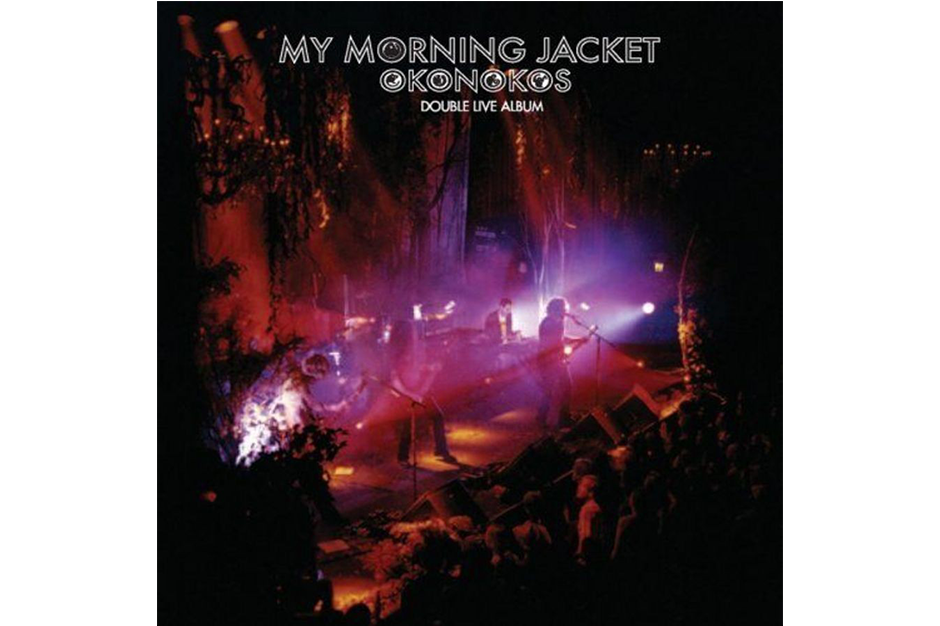 It's official: MMJ are the greatest band in jam-band land. Why? As this skull-exploding live double disc proves, it's because they know head music involves more than just noodly interplay. It's about guitar textures deep enough to get lost in, straightforward melodies that go directly to your pleasure center, and vocals — in this case Jim lames' glorious high tenor — that go straight to your heart. And not always gently: James unleashes shouts here that rate with Roger Daltrey's epochal holler in "Won't Get Fooled Again." In the end, MMJ aren't really a "jam band" — just a hairy, old-fashioned rock outfit that does everything right. W.H.
35. Cat Power, The Greatest (Matador)
35/41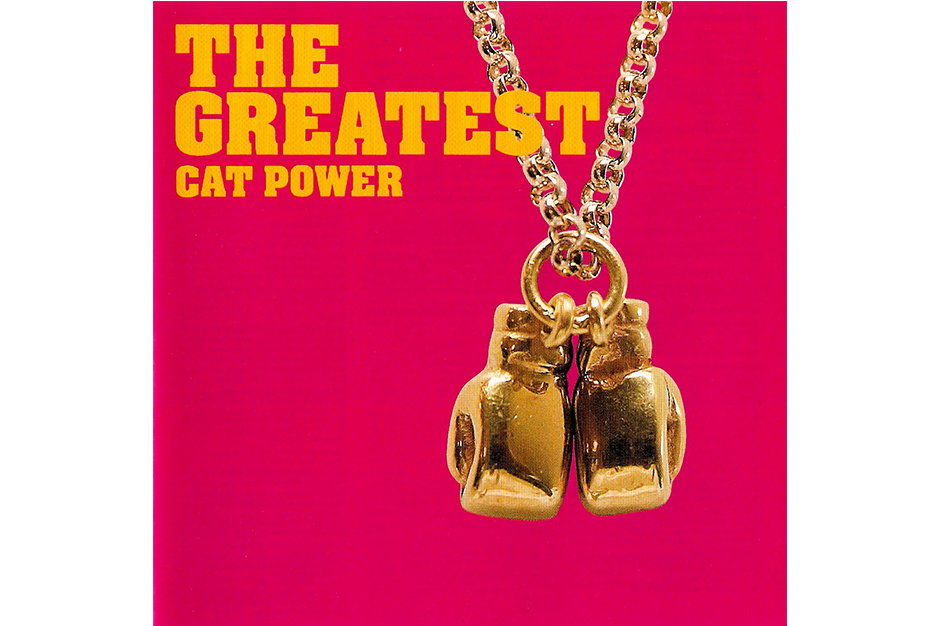 Respectful homages to American musical tradition are usually about as much fun as public TV marathons. But when the respectful homagist is a former basement folkie known for onstage freakouts, we're not talking PBS BS. Chan Marshall's evolution from lo-fi whisperer to archetypal rock heroine is one of the last decade's more inspiring stories, and on The Greatest she completes it. An R&B album recorded in Memphis with soul-session greats, it combines the breathy intimacy of Dusty Springfield's Dusty in Memphis with the frayed booziness of Alex Chilton's Dusted in Memphis. Every nerve is exposed. Whether singing about suicides or horses running free or hot sailors or spring flings that feel like funerals, she does the impossible — she makes geriatric sounds strut again by scaring them loose. JON DOLAN
36. Joanna Newsom, Ys (Drag City)
36/41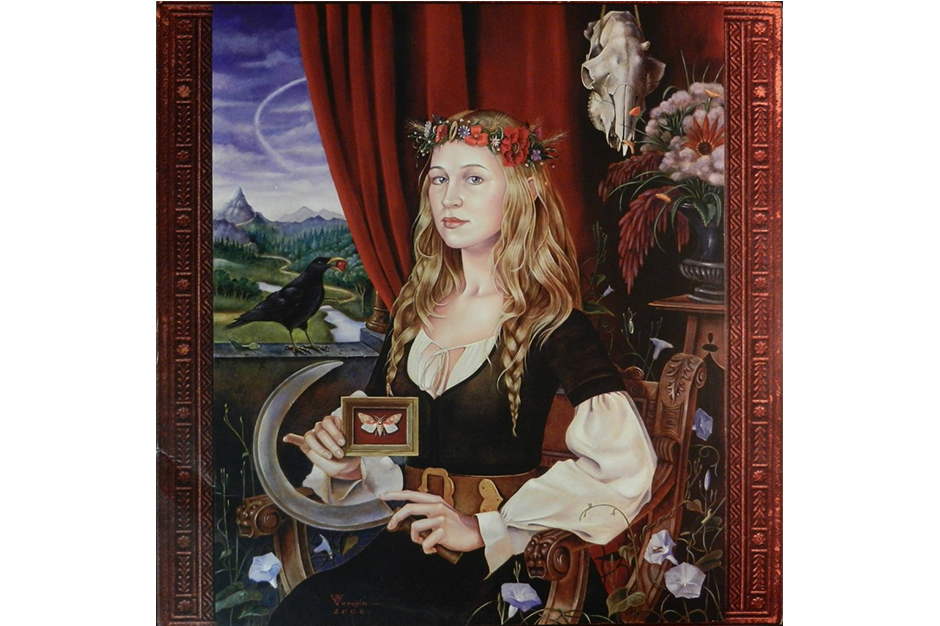 On her marvelous, Steve Albini-helmed follow-up to 2004's The Milk-Eyed Mender, Joanna Newsom still plucks her harp, isn't afraid to use words like "thee," and regards songs as winding metaphorical tall tales that, stretched to as much as a dozen minutes, could never be reduced to ringtones. Call her a prog folkie, but also crown Newsom something bigger and more important: America's answer to Björk. Like her predecessor, Newsom is an eccentrically voiced experimenter who follows her nonconformist muse wherever it may lead. With longtime art-song specialist Van Dyke Parks heightening the tension and woodsy mysticism in her melodies with magic-kingdom string arrangements, Ys leads you to plenty of lush, disquieting, and utterly mesmerizing places. DAVID BROWNE
37. My Chemical Romance, The Black Parade (Reprise)
37/41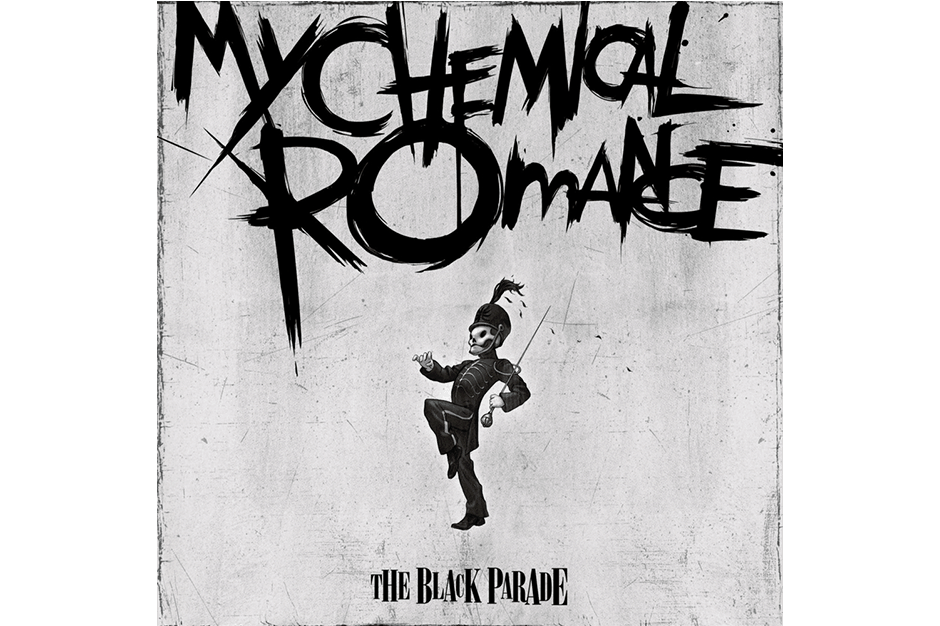 The little band from deepest, darkest Jersey that can make the Internet rain tears. On their epic concept album about getting sick on the candy-coated suburban lie and spending Halloween in the ER, MCR offer a grand artistic statement worthy of Metallica and Queen (as well as an excellent argument for universal health care). Singer Gerard Way opens a vein and spreads his arms and sucks in as many broken souls as he can handle, while his band turns screamo into an orchestrated spiral of punk-goth, classic rock, Salvation Army bands, and high school musicals. Claiming that they want to be "nothing at all" when they grow up, although their ambition suggests otherwise, MCR tap the soul of a young America and inject a new genre: chemo. J.D.
38. Ghostface Killah, Fishscale (Def Jam)
38/41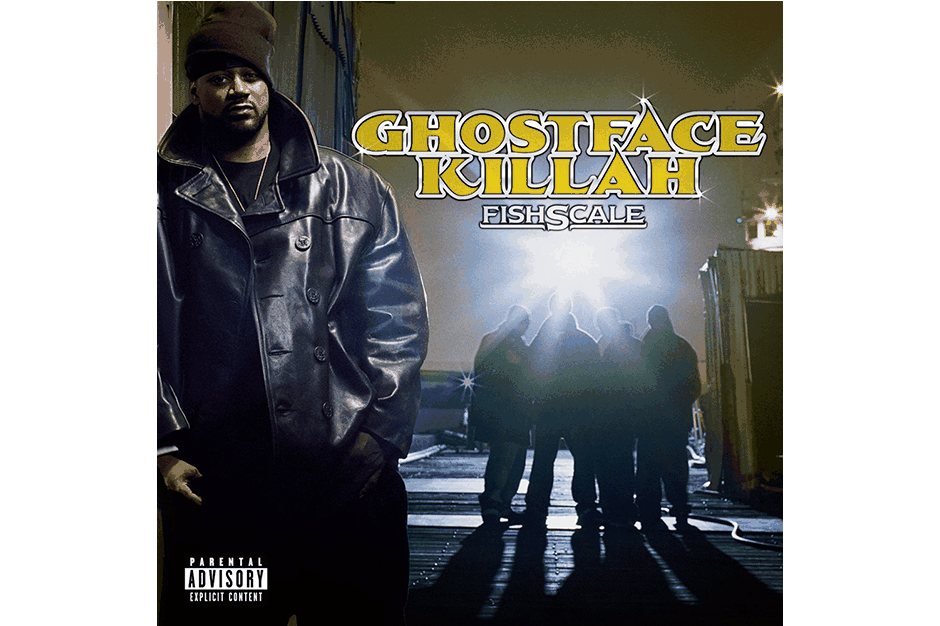 With his fifth album, Ghostface applied his ever-evolving "crying style" and dizzying, free-associative narration to the cold world of cocaine rap. Fishscale is about the sorrow of a dealer, from getting an ass-whipping to the pitfalls of pushing major product to fever dreams about being lost underwater (where he encounters Noah's Ark, the Titanic, SpongeBob, and mermaids with "Halle Berry haircuts"). Nothing gets Ghost in an emo state of mind like the warm glow of the soul records he remembers from his youth, and with indie/underground producers MF Doom and Jay Dee providing an almost nostalgic, sample-based backdrop, the album sounds like a man on his last legs, groggily spilling stream-of-consciousness rhymes all over a '70s jukebox. C.R.
39. Arctic Monkeys, Whatever People Say I Am, That's What I'm Not (Domino)
39/41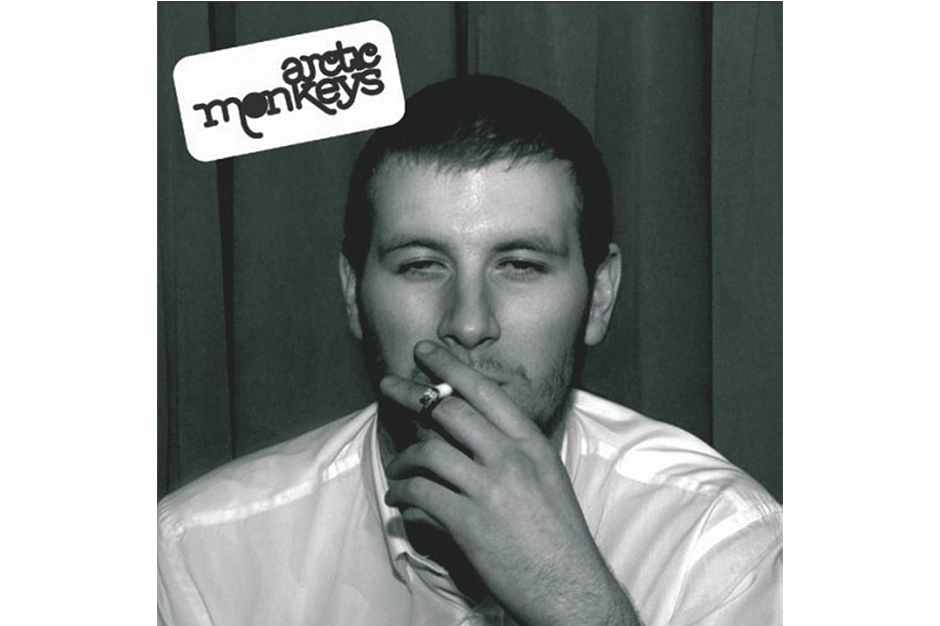 England's biggest Internet success story couldn't be named more appropriately: Beneath the scenester cool and post-Pavement guitar fuzz, Whatever People Say I Am (a commercial smash at home, where it debuted at No. 1) is exuberant teenage garage pop that's as pure as if it were invented for TV — see The Monkees. Like Seth Cohen on The OC or Kristin Cavallari on Laguna Beach, frontman Alex Turner captures the tricky vagaries of youth in language pithier and more clever than any real 19-year-old could muster. As distillations of his generation's casual nihilism go, "I want to see all of the things that we've already seen" (from opener "The View From The Afternoon") works quite efficiently. Increasing the music's emotional impact, Turner often saves his sweetest melodies — like the one in "Riot Van," an iconic ode to "those silly boys in blue" — for his harshest tales. I bet he looks good on your MySpace. M.W.
40. Gnarles Barkley, St. Elsewhere (Downtown)
40/41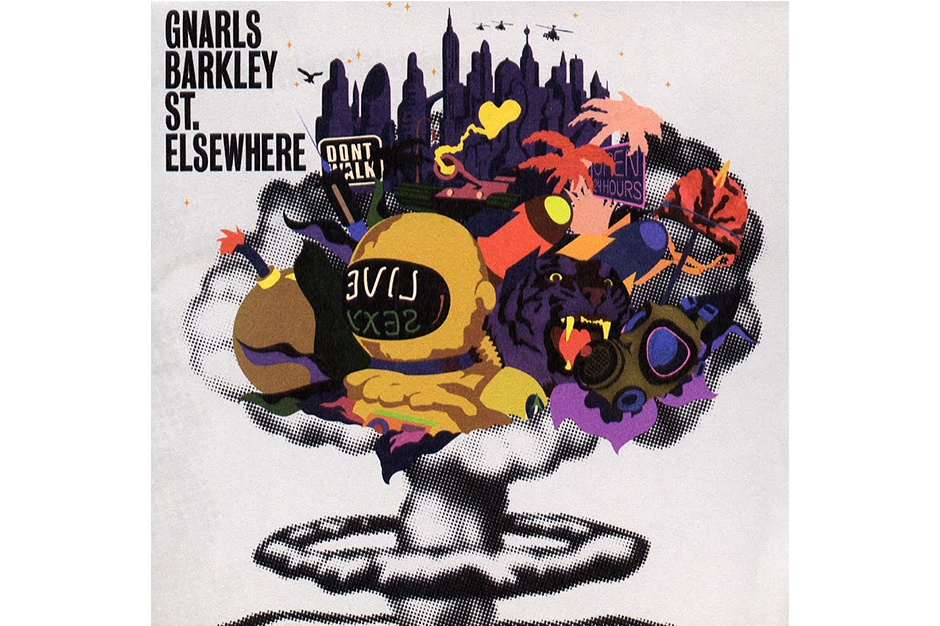 "There are no second acts in American lives," a great American drunk once said. That may be true for Karl Rove and K-Fed (flawed mortals that they are), but for a transcendent being like Cee-Lo Green, seconds and thirds are the reason he comes to the table in the first place. "Wish I could live twice / And I still might," promises the former member of the sadly over-and-out Atlanta hip-hop crew Goodie Mob on this deeply exploratory collaboration with indie screwball Danger Mouse.
Gnarls Barkley would have been plenty likable if they'd limited their contribution to having a funny name and showing up on TV in Star Wars costumes, but they also had the novel idea of making their music mind-ticklingly brilliant. Danger Mouse invented a space-cadet R&B that moved Cee-Lo to empty out his warped soul. From a Violent Femmes cover to a drum'n'bass hustle with falsetto scatting to a goth doo-wop hymn about sex and death to "Crazy," the single of the year in any genre, this was the year's most soothing head-scratch. In his old life, Cee-Lo was never going to duke it out with Young Jeezy or Omarion for chart dominance, but when you listen to these raspily rapped emotional explorations, it's hard not to come away feeling that his accomplishment is deeply earned. "Way over yonder there's a new frontier / Would it be so hard for you to come and visit me here?" he asks on the psychedelic title track. Because he and DM make their marginalia feel not just free but fun, you'll holler back with the most affirmative "No, sir!" you can muster. J.D.
41. TV on the Radio, Return to Cookie Mountain (4AD/Interscope)
41/41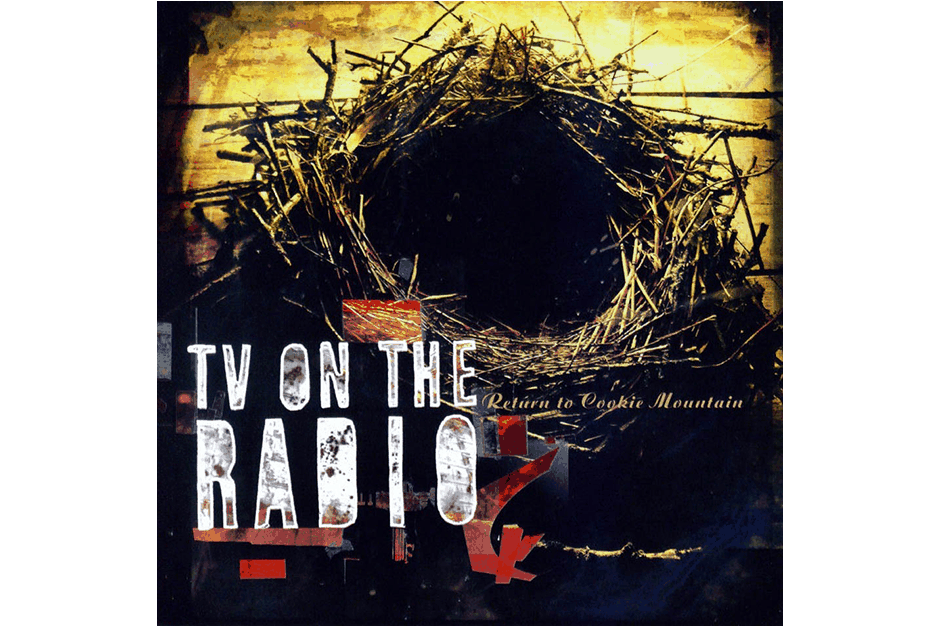 TVOTR don't take you back — not to a utopian pop moment or to the funny first flush of a summer crush or to the way good music can make you feel so right. They're not ironic in a totally sincere way, and you're not sure if they go well with those pants. But they're the only rock band today that get so many different places without even imagining they have a map — mixing garret punk, mid-'70s prog, from Pere Ubu to Genesis, beatbox hymns, and barbershop anarchism.
On their second album, they mess all that noise up and turn the dystopian wallow of Radiohead's Kid A on its ear, finding a shocked freedom in alienation. (It's a fitting achievement for a band that named their 2003 debut EP OK Calculator.) Tunde Adebimpe and Kyp Malone croon like drunks dancing on subway rails, turning terminal dread into an engine for catharsis; drummer Jaleel Bunton and bassist Gerard Smith heroically futz with corroded polyrhythms; and guitarist/producer Dave Sitek collapses sounds upon sounds. Sprinkling allusions to metaphorical wars and "history ablaze," purple rain and sharky waters, religion and art, they dig deep into the scary empty spaces of the world until reaching an eight-minute last track in which they "Wash the Day Away."
Maybe not a sure-shot formula for consensus-building pop bigness, but more and more, that seems like an ancient notion in a time when it's you and your iPod against history and the line between me/you/us/them is a sidewalk chalk drawing in the rain. TV on the Radio don't flee from this weirdness, and their anti-Album of the Year is an hour you can spend a lifetime in. J.D.