In white lace gloves, knee-length vintage dresses and matching silver heels, three girls belted out the woes of a failed relationship while waving their glittering pom-poms. This wasn't Grease or Bye Bye Birdie; no, it was a rock opera by Bling Kong, an innovative New York-based collective of cheerleaders, kitschy choreography, and classic videos in every live performance.
At Fontana's, Bling Kong introduced their "Choose Your Own (Mis)adventure" musical, a set that allowed the audience to decide the fates of a bored young couple navigating infidelity, revenge, and a menage a trois. The three drummers added a strong backbeat to every romantic twist, while the girl cheerleaders and MC (Loren Linder) kept the plot flowing with their hilariously dark vocals. In one memorable song, they describe a post-coital walk of shame: "I got a bra in my back pocket / There's something sticky in my hair / I have to walk the half-mile home / Because I can't afford the cab fare."
Earlier at Webster Hall, the ground started shaking moments into a performance by Hot Chip, a geeky British band known for their transcendent electronic performances. Boots, heels, and sneakers pounded the floor as the audience erupted into electronica-tinged dance moves and fist-pumping like it was 1997. The band itself was comparatively calm onstage, playing three keyboards and dropping a tease of New Order's "Temptation" while a projector broadcast colorful rectangles, circles, and lines in tempo with their electro-pop.
Gang Gang Dance played primitive, experimental rock that relied heavily on synthesizers and improvisational drumming. Many of the psychedelic songs were punctuated by animalistic screams by lead singer Liz Bougatsos, whose voice is as crucial an instrument for her band as the drums and keyboards. STORY BY RUBINA MADAN / PHOTOS BY HEATHER GALLAGHER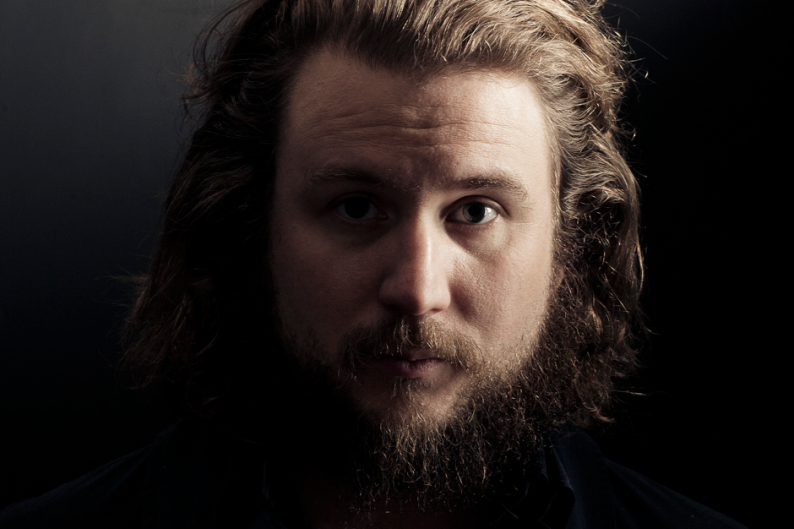 >> Listen to Hot Chip on Napster
>> Listen to the Bling Kong on Napster