Chaos erupted shortly after the Horrors took the stage for a late Halloween night set Tuesday (Oct. 31) at posh New York City venue Stereo. SPIN.com was there and witnessed as black cape-clad Faris Badwan picked up his mic, spitting once into the crowd.
Whether or not that was the impetus for the violence that ensued remains unclear, but several aggressive partygoers began provoking the singer immediately, continuously pulling on his mic cord and ripping it from his hands. They also dislodged a large Halloween decoration hanging from the ceiling and catapulted it onstage. Badwan responded by throwing the prop back at the attackers, and a virtual game of violent catch ensued.
While the singer channeled most of his intensity for performing to his band's hyperspeed goth garage tunes, he seemed to offer a warning to one fan that he's all about business: He leapt offstage and landed on the belligerent showgoer but quickly returned to the mic to finish the song. With tension mounting, the height of the violence came when the perpetrator jumped onstage and tackled Badwan. As the two exchanged punches, the rest of the Horrors continued to play and security finally dragged the attacker offstage.
"One drunk fan tried to start something and couldn't get the reaction out of Faris he wanted," the band's publicist told SPIN.com. "The band took it all in stride."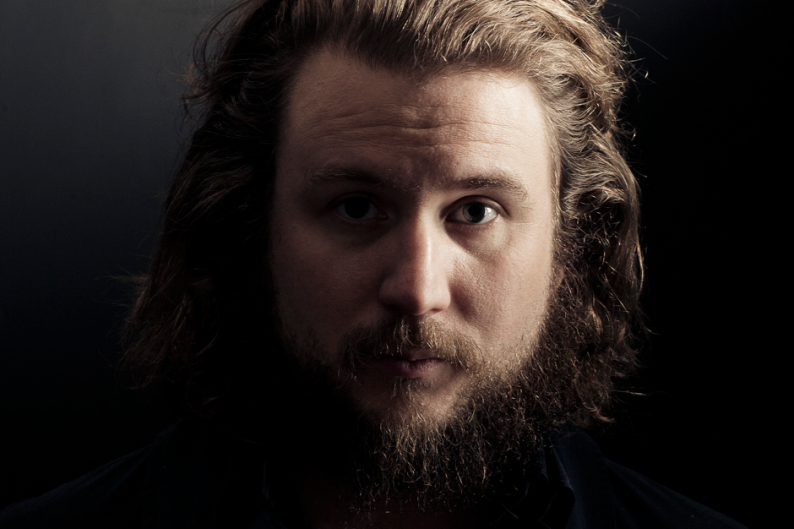 Clearly not one to let a scuffle change his normal stage antics, Badwan finished the performance by smearing black ink on some onlookers' faces before retreating to the back of the bar to hang out casually with other partygoers.
Talk: Would you be scared to get into a brawl with the Horrors? COMMENT
On SPIN.com:
The Horrors Horror Movie Video
On the Web:
The Horrors at myspace.com