Silversun Pickups had a false start at Pianos last night. A few seconds into their opening song, Brian Aubert, the Los Angeles-based rock band's frontman, stepped on a pedal connected to Nikki Monninger's bass. The sound went flat, and the band stopped playing, preparing to start again.
"Eighty-eight miles per hour, back in time, flux capacitor. You have no idea what hit you, but here it comes," Aubert said. His reference to Back to the Future turned the potentially awkward moment into a comical one, made even more so because of Aubert's significant resemblance to a young Crispin Glover. They have the same elongated faces, strong jaws, and thin lips, and it was difficult not to think of Aubert as a kind of movie star onstage as his band ran through their high-octane indie-rock set. Unlike many musicians for whom the audience is an anonymous mass, Aubert was extremely conscious that individual people watched him; he mugged for photographers, occasionally winked at a cute girl standing in the front row, and even brought a girl, who said her name was Liz, onstage to introduce "Lazy Eye."
The appearances of other bands that played last night were equally bizarre. La Rocca, an alt-rock band unafraid of country influences, opened for Silversun. Their lead singer, Bjorn Baillie, wore a soft blue short-sleeved collared shirt with the sleeves rolled up, as if he was keeping a pack of cigarettes there. His khaki pants were similarly worn, with the back left pocket ripped off. With an acoustic guitar in hand and a harmonica around his neck, he looked like a wandering minstrel out of a John Steinbeck novel, with a raspy Americanized voice to match. But Baillie, along with the rest of La Rocca, is from Dublin, Ireland, a fact only apparent when he talked between songs.
Earlier in the night, Panthers, a hardcore metal band from Brooklyn, premiered their new lineup at Sin-e, exclusively playing songs off their new album, Things Are Strange. They clearly emerged from the Jack Black school of rock, which prioritizes energy and embraces tenacity. During their last song, singer Jayson Green stepped down from the stage and watched with the audience as the rest of the band played. He seemed impressed. JAKE TRACER / PHOTOS BY MIA BERG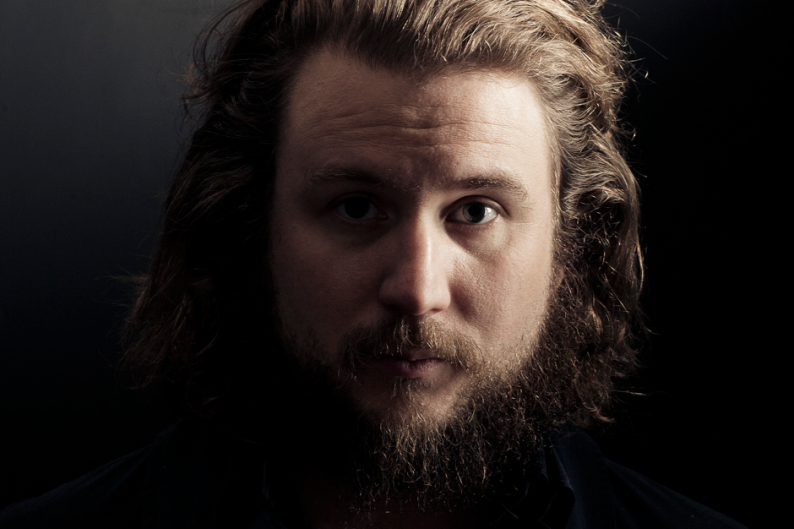 >> Listen to Silversun Pickups on Napster
>> Listen to La Rocca on Napster
>> Listen to Panthers on Napster