Aaron Marsh is completely nocturnal, and six years ago, he found an outlet for his strange sleep schedule in Copeland, a Lakeland, FL-based melodic indie rock quartet. Now with Eat, Sleep, Repeat (out Oct. 31), the band's follow-up to lauded 2005 release In Motion, the frontman addresses his insomnia directly, especially on "Control Freak," the album's first single. "[The single] marks a transitional point in my life when nothing that I believed about the universe was making sense to me, and that was keeping me up at night," Marsh reveals, referring to the song's image of falling asleep into a "plagued" dream state.
But Marsh wouldn't let the possibilities of nightmares overwhelm the recording process behind the new album. Though the singer's lyrics are simultaneously anxious ("I Think I'm Safer in An Airplane," "Careful Now") and sensitive ("I'm A Sucker for a Kind World," "When You Thought You'd Never Stand Out"), his band blends wistful, mostly uplifting piano, Mellotron, organ, strings, and guitars as they careen from chiming to fuzzy into dream-pop territories.
Though Marsh battled sleeplessness and the "pressure that comes with being an artist that people are paying attention to" in the making of the album, he still calls the recording process "fun." And it's the humorous memories from it that are most resonant for the frontman, like trying to determine how best to transport an upright piano from his Florida home to an Atlanta studio. Somehow, the band secured the piano in their 15-passenger van after recruiting "a boy scout who knew how to tie a good knot," Marsh jokes.
And with new piano in tow, Copeland, who are rounded out by Bryan Laurenson (guitar/piano), James Likeness (bass/vocals), and Jon Bucklew (drums), made the album in familiar territory. "We recorded in the same studio with the same producer — it's the same routine but the album sounds different from our other records," Marsh says. "It's a lot more textured and a bit darker, there aren't as many brightened pop hooks. It was a lot of fun trying our hand a different sound in a familiar circumstance."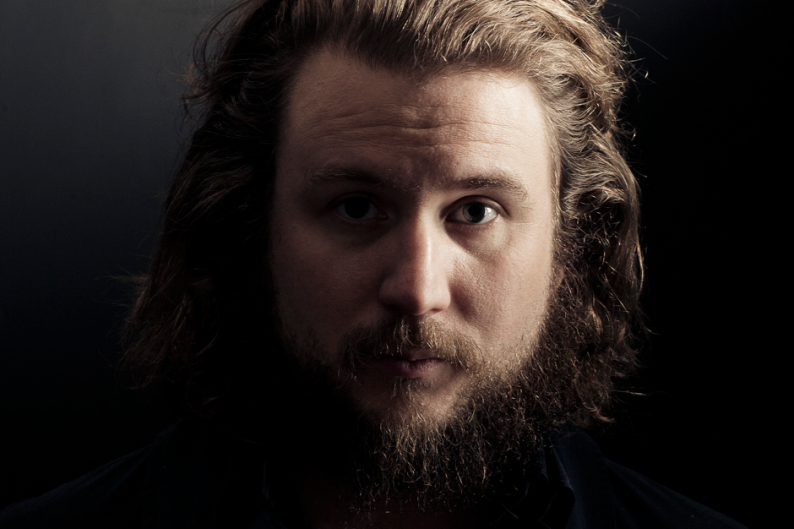 Sorry, but the listening party has ended. Thanks for visiting and checking out the Copeland album. But, there's some good news! We have a Copeland track you can download and keep! Here's the album's final track, "When You Thought You'd Never Stand Out."
Now Hear This:
Copeland – "When You Thought You'd Never Stand Out" DOWNLOAD MP3
Talk: Can you not eat or sleep until Copeland's new album is released? COMMENT
On the Web:
thecopelandsite.com
>> Click here to pre-order Eat, Sleep, Repeat.