The title character from Midlake's blog-acclaimed debut gets animated in the band's video for "Van Occupanther," but not in that Tim Burton-esque way that seems to be all the rage for bands like the Killers (read more) and Scanners (read more) these days.
It's no wonder, though, considering Midlake's sound nods to some paterfamilias of '70s soft rock, the clip's animation is more reminiscent of cartoons from decades ago. Early-year Hanna-Barbera productions come to mind when viewing the clip, which teems with soft, dark hues and characters that float rather than using human-like kinetics. The clip. which is projected onstage during live shows, was "a gift from David [Viola], [who] worked on 'the Young Bride' video," guitarist Eric Pulido reveals. After being "floored by how amazing" that video looked, Midlake recruited the animator to create the clip for "Van Occupanther," and Viola crafted it in less than two weeks.
Now Watch This: Midlake – "Van Occupanther"
https://www.youtube.com/embed/tRpjmg8zst4
On SPIN.com:
Midlake Video Premiere!
Artist of the Day: Midlake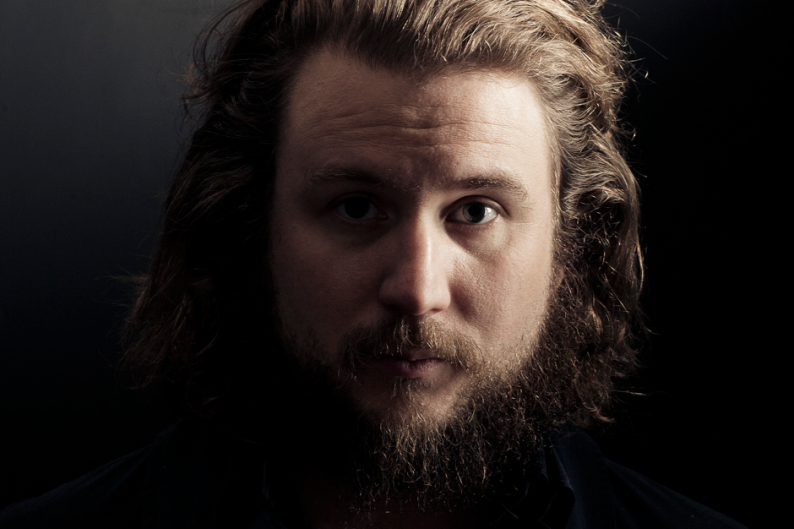 Talk: What's your favorite part of Midlake's new video? COMMENT
On the Web:
Midlake at myspace.com
In a ten-week-long marathon of music videos, Midlake are set to release one clip for each song off The Trials of Van Occupanther, each making its debut on a different website. Through Nov. 13, fans and budding video directors can create their own clips for "It Covers the Hillsides" — the only song from the album for which Midlake have yet to make a video — and be entered to win a prize pack of autographed Midlake swag. Visit youtube.com/group/Midlake for more information.
Full Midlake video schedule:
Already posted "Head Home" international premiere on SPIN.com
Already posted "We Gathered in Spring" @ POPMATTERS.com
TODAY! "Van Occupanther" @ SPIN.com
10/16 "Bandits" @ PREFIXMAG.com
10/23 "Balloon Maker" @ PREFIXMAG.com
10/30 "He Tried to Escape" @ I GUESS I'M FLOATING
11/6 "Roscoe" @ STEREOGUM.com
11/13 "Kingfish Pies" @ ROXWEL.COM
11/20 "Young Bride" @ SPIN.com
11/27 "It Covers The Hillside" Contest Winner @ GORILLA VS BEAR