Jenny Lewis has come a long way from her cookie selling and video game playing days as a child star in such early '90s classics Troop Beverly Hills and The Wizard. Much like Jack White with the Raconteurs the day before, Lewis is out having fun on a playful hiatus from her main band, Rilo Kiley.
The Watson Twins, Lewis' beautiful backup singers, were perfectly identical in a creepy, Shining kind of way, from their subtle, swaying dance moves to the perfect pitch "oooooooooh's" that gave a touch more soul to the vocals of their fair-skinned, red-locked front woman. The sharply dressed backing band, headed by Johnathan Rice — Walk the Line's very own Roy Orbison, and Lewis' beau — had a look and feel that not even the best casting agency in L.A. could have compiled.
Running through much of her vintage country, folk-tinged solo album, Lewis managed to include costume changes, dance numbers, a guest appearance from Maroon 5 guitarist James Valentine, and even an encore during her time-restrained set at Vegoose, reiterating her position as an entertainer before anything else.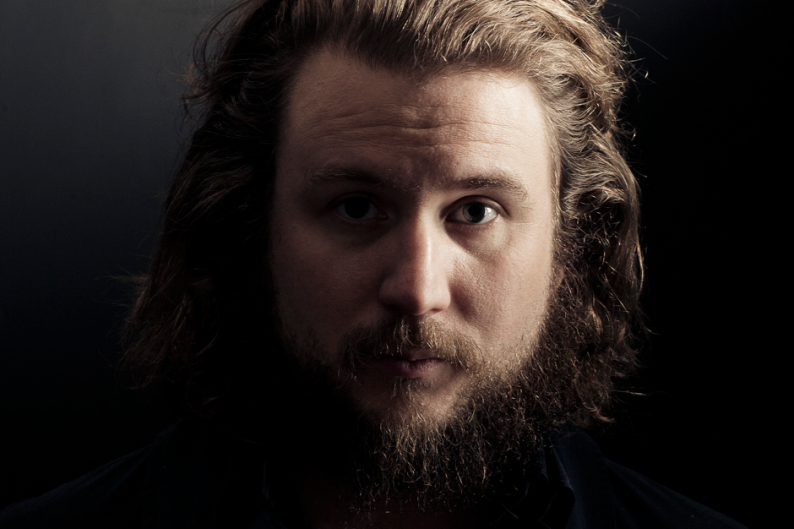 Ben Folds, the shit-saying piano man of the Pepsi Generation, made it very clear early on that he was there to rock the fuck out, much before improvising a chorus where he repeatedly shouted, "I want to rock!" Including portions of the Dick Dale surf-rock classic, "Miserlou," and a rollicking full cover of the Hendrix classic "Purple Haze," Folds' set didn't disappoint one of the larger crowds on Vegoose's last night. Accompanied only by bass and drums much like rehab pop redundants Keane, Folds provided great replications of various tracks from his more recent solo albums such as the wispy "Jesusland" and set-ending, jam-out-with-your-ham-out "Rockin' the Suburbs."
The true highlight came out of pure frustration out of Folds' part when he bungled the intro to a song, blaming the loud bass emitting from the Cabaret Tent for his anxiety. Ignoring his set list, Folds barreled into the previously mentioned improvisation, letting his nerves settle as he freestyled lyrics about his contempt for festival shows, not being noticed while riding around in a golf cart, how from the stage it smelt like grass and dirt, and lamenting that his piano was out of tune was due to the fact that it was cold outside. It was a refreshing break from the hip-hop and jam acts that filled the majority of Vegoose when Folds proved he can rock the desert just as hard as the suburbs. AUSTIN PLUMB