Rocky Votalato's mostly-acoustic folk-rock is a favorite for Seattle music fans, many of whom turned out in droves to see the singer/songwriter's afternoon performance. Those who packed around the fest's stage were treated to a plugged-in version of Votolato's deep, personal tunes.
For his most recent album, Makers, the singer/songwriter told SPIN.com he "tried to avoid being sparse…This album is back to the basics." But he admitted he was worried about how his signature sound would translate to an outdoor setting. "I've really reworked my set to address the [outdoor] environment. I added another guitar, and plugged everything in."
While his accompanying band grounded Votolato's delicately raspy voice, the crowd seemed to appreciate the handful of song's he performed alone. With inspiration drawn largely from his country and folk roots, the Texas-born singer/songwriter looked like Bob Dylan onstage, equipped with guitar and harmonica.
After he performed "Suicide Medicine," Amy Heather, 22, of Seattle, boasted, "I just love him, his voice, and everything about his music. It's so beautiful." And standout numbers "Tennessee Train Tracks" and "I'll Catch You" had some in tears.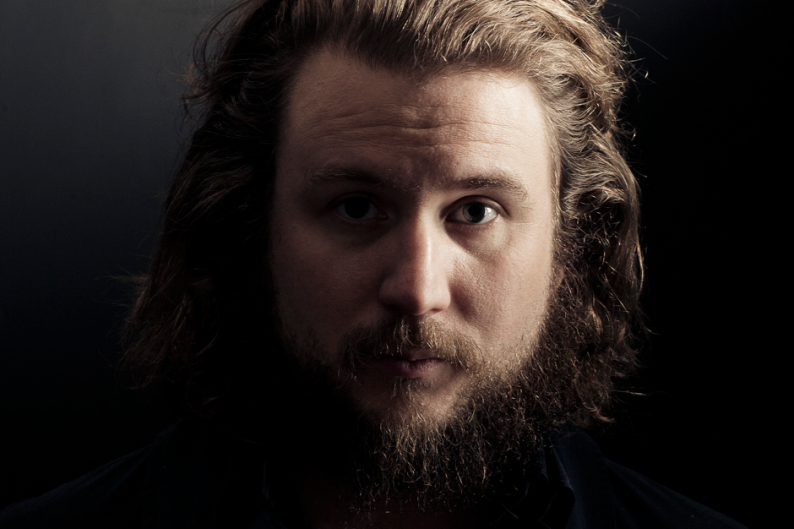 Rocky is one of three brothers who also played at Bumbershoot. His brothers Cody (The Blood Brothers) and Sonny (Slender Means) both played on Saturday, and, despite his non-acoustic performance, he told SPIN.com he still felt right at home at Bumbershoot: "I just want to give the crowd the kind of show I loved to watch growing up." JOSH SABROWSKY
COMMENT
PHOTOS BY ZOFIA GIL
At Bumbershoot '06, Spin is on the ground with our college correspondent program. Eight college students — four writers, four photographers — earned the opportunity to cover the festival for SPIN.com, live, all weekend long. Sound appealing? Stay tuned to SPIN.com for future opportunities to apply for our college correspondent program!