Purple and white beach balls were punched up to the sky at the Pimlico Race Course in anticipation for the first Virgin Festival in America as a heavy, dramatic synth melody announced Kasabian to the Grandstand Stage.
"Balti-morrrrre," lead singer Tom Meighan shouted in his thick English accent. The band took their cue and erupted into "Reason Is Treason" while the crowd followed suit and rocked out.
"I want to hear songs from their self-titled album," said E.J. Ansello, 17, of Richmond, VA, as he mouthed the words to "Reason Is Treason." "I haven't heard the new one [Empire], but I heard it kind of sucks."
At the Dark Horse Tent, the covered dance oasis in the middle of the racecourse, RJD2 was beginning to warm-up. The afternoon sun shone through the tent, taking away from the intended club-like atmosphere. RJD2 continued through his set with low volume levels for the first 30 minutes, looking almost mechanical as he swiftly moved across his DJ rig. From time to time he would break into a smile as the crowd roared, "Turn it up!" The DJ eagerly complied, making the smoke machines and TV screens filled with animation seem a bit less out of place.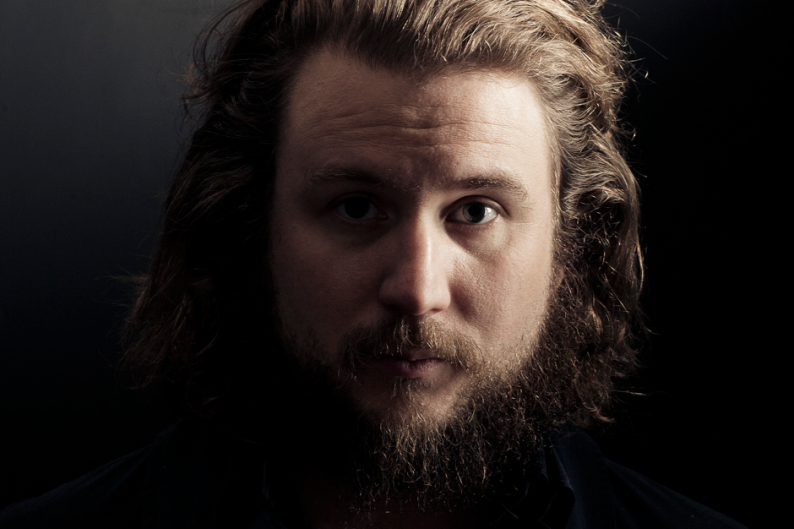 Back on the Grandstand Stage, where Wolfmother was about to launch into an explosive set, Ryan Merrow, 29, of Baltimore was waiting in anticipation. "I saw Wolfmother at [Baltimore venue] Fletcher's and they sounded phenomenal," he said.
"Gotta love a 3-piece band that can make so much noise," yelled Merrow over "Dimension," Wolfmother's opening song.
"It is our dream for us to be on stage, the same stage the Who is going to play on," Wolfmother's singer/guitarist Andrew Stockdale said.
As the band tore through songs off of their recently released self-titled album, eager fans — including a person dressed as shrubbery — crowd surfed and thrust devil horns into the air. NANCY CHOW / PHOTOS BY HEIDI GREENLEAF
At V Fest '06, SPIN.com is on the ground with eight college students — four writers, four photographers — to cover the festival for SPIN.com, live. We'll be sending them out on mini-missions throughout the festival, and they'll be reporting live from our booth on the festival grounds. Here's one writer's perspective on being picked to cover V Fest.