A field-blanketing crowd welcomed Gnarls Barkley, unsure of what the producer/MC duo had to offer when they weren't going "Crazy." For Coheed and Cambria fans, the big question was what the singer's face looked like behind all that hair. Others were curious about one thing: Who is Elvis Perkins? It was just another Saturday of surprises here at Lollapalooza.
Perkins' father is actor Anthony Perkins (forever remembered as Norman Bates in Psycho), but his set with his band Dearland was no horror show: He put on a charming performance that offered a moment at the festival where a small audience was given a chance to sit down on Grant Park's grass and soak in some pretty folk music. "I've heard a lot of the bands here at the festival, but discovering new bands is what I drove down from Toronto for," said Paul Aurshaw, 20, as he lazed on the grass in front of Lolla's smallest stage.
Fans were drawn to the somber undertones in his friendly lyrics. "They pair a pessimistic sadness with an optimistic spirit," said Lauren Robertson, a 19-year old fan from Northampton, Mass. who first heard Perkins at school last year and was planning on leaving Lolla early to catch another performance by the band in downtown Chicago.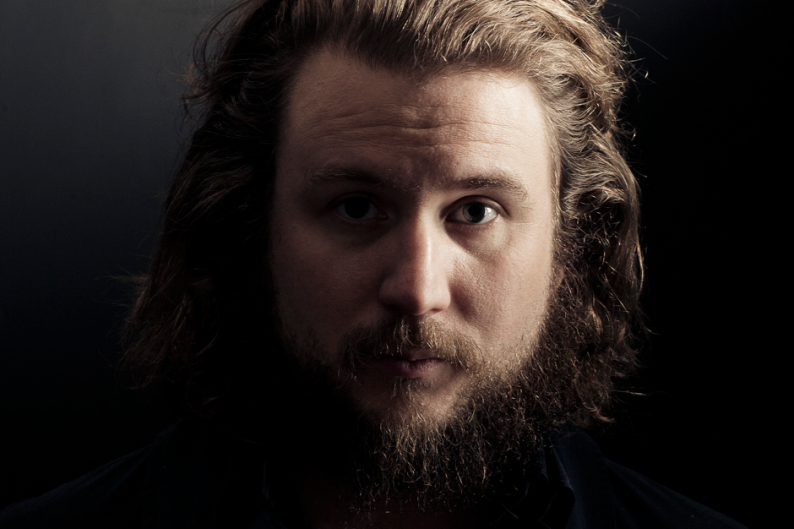 Unlike Robertson, most of the fans at Perkins' show seemed as unfamiliar with his music as the crowd at the Gnarls Barkley show were unfamiliar with anything the duo had to offer besides "Crazy," a song that has been covered at Lolla by Mates of State, the Raconteurs, and Kanye West this weekend (and mentioned jokingly by Death Cab for Cutie as a song they should be covering). Gnarls trotted out their own covers, including a Greenhornes song that may have been a sly nod to the Raconteurs.
Dressed as "Love Forty," a tennis orchestra complete with racket guitars, violinists in white skirts, and a sweater tied around Cee-Lo's neck, the soulful sounds gave audiences something to move their hips to. "You can actually dance to this," said Riana Ria, 21. "It's not Coheed and Cambria." Ria had been in her front-row spot for nearly seven hours, sitting through Coheed and Gnarls in order to gain a prime spot for Kanye West's set. "Do you want to see my bruises?"
After backing up "Crazy" with the same funk-rock raucous, the only question now is whether the summer stars can sustain their glow. Kwacha Mbilizi, 26, may have the answer. "It's Danger Mouse," he said of Gnarls' sonic mastermind. "Of course they're going to stay around." KURT SOLLER
PHOTOS BY RACHEL AHERIN
Coheed & Cambria's Claudio Sanchez
The crowd freaks for Coheed.
Elvis Perkins
At Lollapalooza '06, Spin is on the ground with our college correspondent program. Eight college students — four writers, four photographers — earned the opportunity to cover the festival for SPIN.com, live, all weekend long. Sound appealing? Stay tuned to SPIN.com for future opportunities to apply for our college correspondent program!