When Andrew Bird took the stage in front of a crowd of 5,000, this chamber-pop one-man band looked terribly out of place. His sparse music is what happens when you mix Art Blakey's jazz drum beats and Broken Social Scene's eclecticism with Rufus Wainwright's vocals — lounge music with a high I.Q. that better fits a smaller, more intimate locale than a Lollapalooza stage.
That's not to say Bird's performance wasn't up to par: There's no one else in music who can find a way to mix the violin so flawlessly with guitar, and no one else who can whistle for half a song without making it feel hokey. His set at Lollapalooza was flawless, simple, and haunting. The Chicago native has been quoted as saying that he loves to "abuse" his violin to create the sounds in his head, and his tunes were some of the most beautiful music abuse heard at Grant Park.
All of the post-Andrew Bird's Bowl of Fire favorites were there, but the climax of his set came in the brand new "Simple Exercises," a track that's as complex and looping as anything you'll find on Kid A or You Forgot It in People. If Bird's usual sound is full of holes, this music hints at a newfound orchestration that's not over-produced.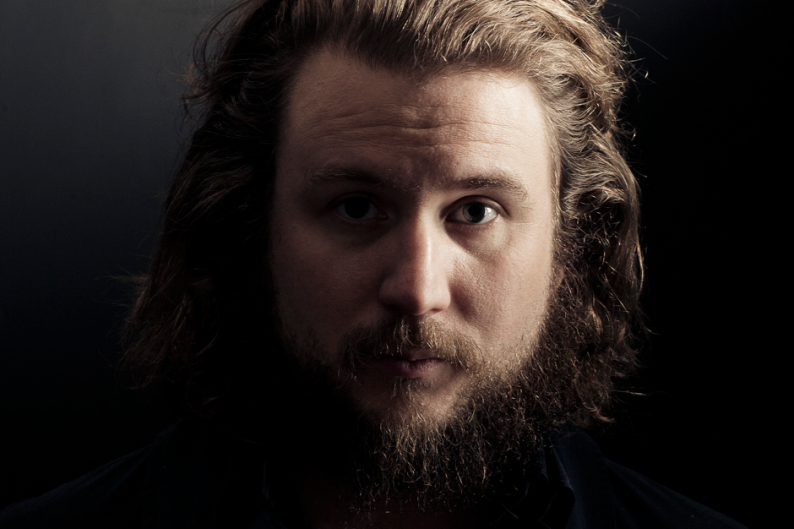 Across the field, but musically a hell of a lot farther apart, the Portland-based Shins took the stage after Bird's performance. With only two albums under their belt, it would have been easy for the Shins to make the set list completely predictable by filling it with the faves from Oh, Inverted World and Chutes Too Narrow.
But the boys threw the crowd a much welcome surprise with a block of new songs that will appear on the group's upcoming Sub Pop release. They started with "New Step," a track that hinted more at the mellow pop of Oh, Inverted World, but without the fast-talking, sarcastic-bastard shtick of Chutes Too Narrow.
The best thing about the Shins' performance wasn't so much the new songs as much as the band's dorky onstage antics. "Give me your balls," Marty Crandall yelled to the crowd, asking for one of the beach balls bouncing around the crowd. "We love you. We dream nightly about you." Thanks, Marty. STEVE AQUINO
PHOTOS BY JAMES MONTELEONE
Dave Hernandez and Marty Crandall of the Shins
Andrew Bird ponders what to play next.
Ben Kweller strikes a soulful pose.
At Lollapalooza '06, Spin is on the ground with our college correspondent program. Eight college students — four writers, four photographers — earned the opportunity to cover the festival for SPIN.com, live, all weekend long. Sound appealing? Stay tuned to SPIN.com for future opportunities to apply for our college correspondent program!