Though Panic! at the Disco, Jeremy Enigk, and Ryan Adams appeal to different tastes, they each gave Friday afternoon performances before passionate crowds. Panic! kicked their set off with a burst of energy and sexual tension at the AT&T stage. They also did everything they could to prove they're not just another emo band signed by a more established band, in their case, Fall Out Boy's Pete Wentz. The quartet had the Lucent Dossier Vaudeville troupe on tour with them to accompany their dance-pop with risque moves, and dressed in Caberet-style garb themselves. Older fans sang along as Panic! performed every track from their debut, A Fever You Can't Sweat Out, and less-familiar fans were won over when the band threw a few covers into their set: Audible surprise, and then appreciation, were heard when lead singer Brendon Urie introduced Radiohead's "Karma Police" and "Tonight, Tonight" by Chicago heroes Smashing Pumpkins. But no matter the song, everyone — on stage and in the audience — was dancing along. This being the last set of their two-month tour, Panic gave a polished performance that challenged naysayers to find something to complain about.
Though Jeremy Enigk played on the much smaller PlayStation stage, he too had a devoted group cheering him on the entire time. Enigk, frontman of now-defunct emo legends Sunny Day Real Estate, appeased his loyal fans with material from his forthcoming sophomore album. "I have a new album coming out this October," he said. "It's been a while, I know." Enigk's music retained its haunting intensity no matter the tempo, and he played to the point of almost knocking over his keyboard during his final song, "Shade in a Black Hat." "He's very passionate about his music," said Rich Bobby, 29, from Chicago. "You can tell he was playing from the heart."
Lollapalooza attendees needed no incentive to cheer for Ryan Adams, who capped off the afternoon with his wistful alt-country. Adams was in his usual form, captivating the audience from the second he walked on stage. The crowd spilled into the shade to escape from the strong sun, but cheered with hometown pride when Adams launched into "Dear Chicago," and stood captivated during the heartbreaking "Peaceful Valley." ERICA FUTTERMAN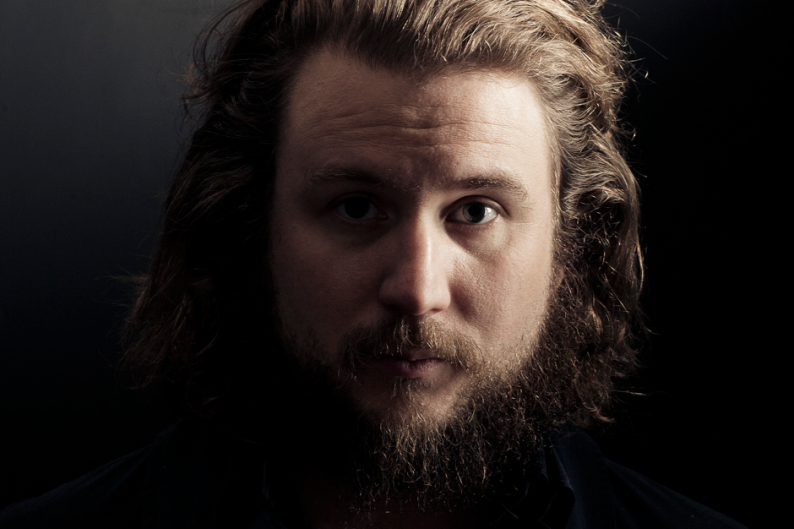 Jeremy Enigk savors the "sunny day."
Ryan Adams rocks out.
Panic! at the Disco's Ryan Ross.
PHOTOS BY KAREN CHAN
At Lollapalooza '06, Spin is on the ground with our college correspondent program. Eight college students — four writers, four photographers — earned the opportunity to cover the festival for SPIN.com, live, all weekend long. Sound appealing? Stay tuned to SPIN.com for future opportunities to apply for our college correspondent program!