Just when it seemed like everyone (honestly, everyone) at Lollapalooza was there just to see Gnarls Barkley's set, hometown Chicago boys the Smoking Popes stole some of Gnarls' thunder by leaving the tricks at home and playing nothing more than the straight-up rock that made the Popes so beloved on the Chicago pop-punk circuit in the mid-'90s. And they're beloved today too: The crowd greeted them warmly, cheering, "Chicago loves you."
"It's a sincere pleasure to play for you," Popes lead singer Josh Caterer. "We love you. I really mean that." And when they weren't shouting that, people were absolutely singing their lungs out along with the hometown faves.
Almost ten years ago, the Smoking Popes released their last — and supposedly final — album of original material and, quite matter-of-factly, called it The Party's Over. But last November, the Popes reformed for a reunion show at Chicago's Metro — a show that sold out in less than an hour — and since then they've been recording new material that's slated for release sometime this year. And it was hard not to feel nostalgic when a few of those new tracks — "Welcome to Janesville" and "If You Don't Care" — popped up in the Popes' set. Even though they may have been written almost decade after the break-up, the new songs were a very welcome return to the Popes' original sound.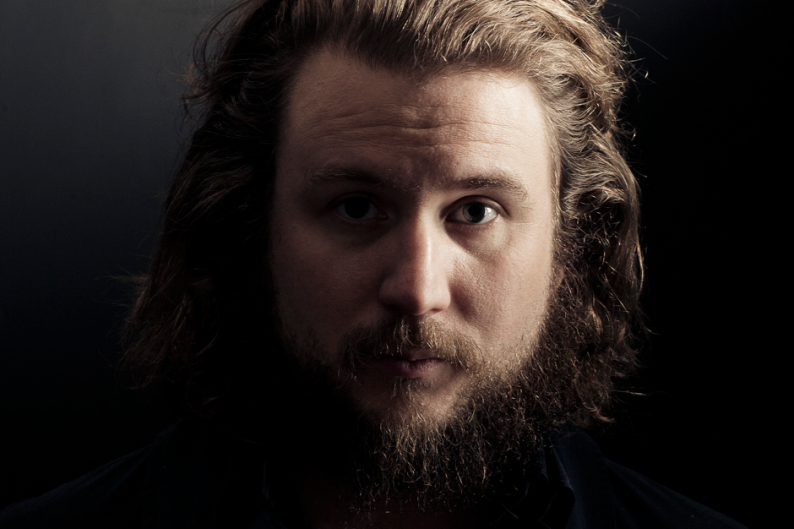 The Chicago love stayed in the air when Common hopped onstage across the field from the Popes. In fact, it seemed like there wasn't a bad moment for the rapper to drop a shout-out to his hometown. Common (aka Lonnie Rashid Lynn, Jr.) has a reputation for being the kind of rapper who always brings that extra energy to the stage, and he certainly lived up to that — not ten minutes into his set, he jumped off the stage to greet and rap at eye-level with the fans.
Common's style is nothing if not spiritual. It's a blend of soul and hip-hop, Otis Redding meets the Roots. His socially conscious lyrics sometimes gave him the epithet of a "soft" rapper, but it was hard to see his soft side when he was yelling "Fuck Bush!" into his mic during his Lolla set, which was mostly made up of tracks from his latest, Be.
Joining Common on stage was Brooklyn-based DJ M, who used a good five minutes of the set to scratch freestyle. A twenty-something clutching a Bud Light — the only person not dancing — mutters, "Maybe it's just me, but I'm not that impressed." About 20,000 other people — hands still raised high and waving in the air — seemed to disagree. STEVE AQUINO
PHOTOS BY JAMES MONTELEONE
Common gets intimate with the front row.
The Smoking Popes
The Popes' Josh Caterer
Gift of Gab from Blackalicious
At Lollapalooza '06, Spin is on the ground with our college correspondent program. Eight college students — four writers, four photographers — earned the opportunity to cover the festival for SPIN.com, live, all weekend long. Sound appealing? Stay tuned to SPIN.com for future opportunities to apply for our college correspondent program!