Brandon's been with us for some time now, and his jaunts around Los Angeles keep us entertained — and wish we lived on the West Coast to soak up some of that summer goodness. But it's not all palm trees and pretty faces. Okay, it's a lot of those. But Brandon always has surprises around every corner, like last night, when a particularly "super" group popped up onstage at the end of Brandon's big night out.
Tonight begins with a rest on a bus stop bench after a long walk home from the studio. It's time to trade in the guitar…
…for a camera and an ice-cold Jameson on the rocks.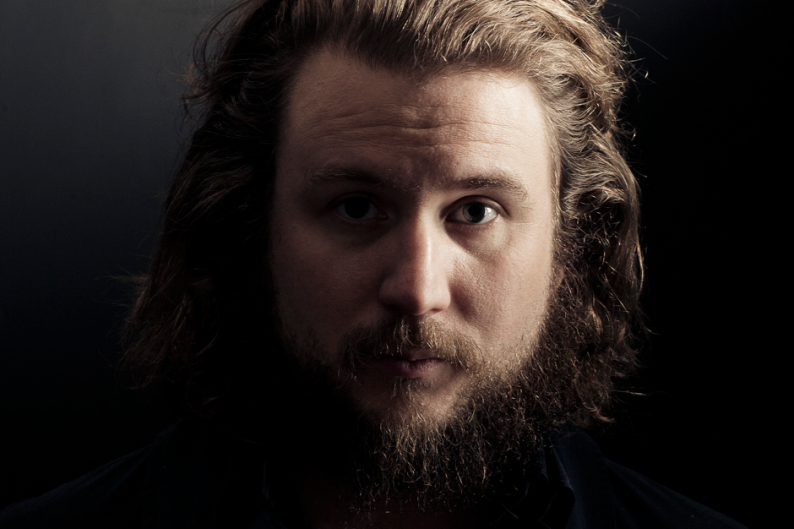 Do you know what time it is?
It's Part Time Punks that is. Haley smokes a fancy green cigarette, Howie smokes Camels.
Glenn hydrates.
The dance floor sweats.
Is Johnny getting dumped for someone…
…with a longer mustache?
Back to the bar for one more round, then back to Hollywood.
Goodnight, Echo Park.
Snake bite victim, or a living Klimpt painting? Who knows, but I'm headed west.
I arrive at Cinespace and I'm welcomed by a local flamingo.
Shy boy workin' it.
…drum roll…
POW!
The dance floor turns.
There are cheerful greetings…
…devious glances…
…secret texts…
…and sexy looks.
Oh, and scribbly t-shirts seem to be quite important as well.
…that stretch, of course.
Meet the Brothers Kent on my way out of Cinespace, to see the reunion of one of my favorite bands.
Alas, goodbye lovely hipsters and hello…
REMY ZERO!
Jeff, Cinjin and Cedric of Remy Zero bring down the house at The Hotel Cafe, performing promising new songs and all of the classics. A triumphant ending to a magnificent night out.
x
brandon