"Like Linda Blair in The Exorcist, but not strapped to the bed," was how supporting band We Are Scientists bassist Chris Cain described U.K. fans of British indie rock sensations Arctic Monkeys. Cain asked the sold-out crowd at the Commodore Ballroom May 27 in Vancouver to deliver a similar welcome to the Arctic Monkeys on the first date of their second North American tour. And deliver, the fans did. Stoked from We Are Scientists' energetic thirty-minute set, the boys and girls went bananas for the monkeys during the opening tunes, "Riot Van," a rare live treat, and "The View From the Afternoon." Several fans had to be rescued from the moshing crowd, prompting a concerned Alex Turner to ask if they were alright.
Many of those in the inebriated, insane crowd failed to understand a word of Turner's thick Dee-dar accent, but music transcends all bounds and everyone chanted along to his every word. The band got album hits "Mardy Bum," "I Bet You Look Good on the Dancefloor," and the new, highly-touted "Who The Fuck Are Arctic Monkeys" out of the way early on in the set. Even the most wasted Canuck on the Commodore dancefloor seemed to be affected by the Arctic Monkeys' colloquial lyrics about staying out all night with your mates and fights with the girlfriend.
The Vancouver show not only marked the start of the Arctic Monkeys' North American tour, but it was also the first headlining date with replacement bassist Nick O'Malley, filling in for the fatigued Andy Nicholson. O'Malley learned the parts from listening to the album and EP, and despite his only previous performance with the band in a tiny London pub two days earlier, the gig went off beautifully all the way through — from the romantically melancholic "When the Sun Goes Down," to the crowd favorite, "Fake Tales of San Francisco" and ending with the poppy yet grim, "A Certain Romance".
"Honestly, no one wants to hear us for longer than an hour, they'd get bored," Alex Turner mused near the end of the Arctic Monkeys' furious set, but the Canadian crowd had gone apeshit and already want the Arctic Monkeys back in town.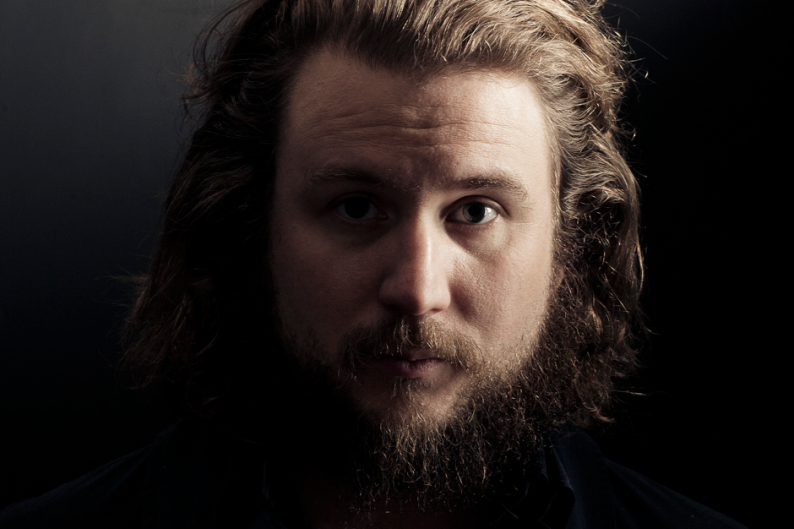 Ophelia (the writer) and Chilco (the photographer) have won Arctic Monkeys prize packs from Domino Recording Company! Want to win? Post your own Monkeys review on TheRiotVan.com!
Talk: Did you check out the Vancouver show? What did you think? COMMENT
On the Web:
Spin.com's Arctic Monkeys Contest
TheRiotVan.com