Seu Jorge was perfect all the way down to before sound check (they played "TVC 15," appropriately by Bowie). Jorge, famous stateside for his David Bowie covers in Wes Anderson's The Life Aquatic with Steve Zissou, emerged onstage shirtless for an (obviously) acoustic set. He opened with "Rebel Rebel," which the crowd immediately recognized from the opening riff. Jorge's deep voice lulls and rocks you like hammock, and his live performance left my spine perpetually on the verge of tingling. He also occasionally made his voice sound like a syncopated drum beat, broke out in falsetto, or made his voice sound so throaty that it would have been right at home in New Orleans with Dr. John.
Although he sang exclusively in Portuguese, the crowd responded enthusiastically to his performance, which was fluid and completely danceable. "I'll ditch Ben Folds any day to see Seu Jorge," Texas grad student Wes Reid Johnson said. "I used to live in Brazil and…see these guys." People returned raised fists and hand claps on command, and when the breeze finally made its way to the crowd was standing in rapt attention, it seemed as though it was also under Jorge's spell, unable to shake his intimate beach boy appeal.
Devendra Banhart also performed shirtless and in sagging jeans, but his first few songs were lacking in passion and overly sedate, even for Devendra (although that may have been part of his live and lazy grace). A man in the crowd even shouted "turn it up" and "do something." After telling the crowd that 2:40 P.M. is usually "the time we would be waking up on a normal day," however, he started bending his tall frame under the microphone to sing a refrain of "hey mama," and repetitive lines began to congeal into something truly uplifting. The drummer's skull bobbed at a different speed than his hair, and it looked like his head was floating atop the airy and light-hearted lyrics.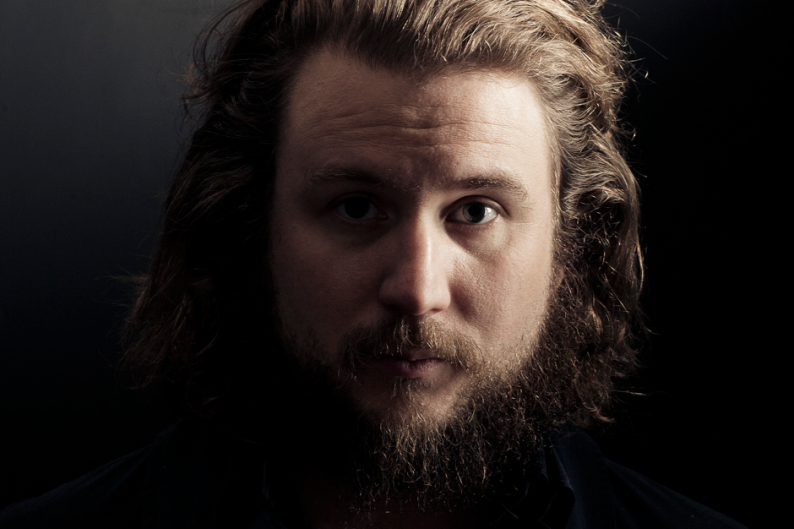 Banhart invited someone from the crowd for their "favorite part of every performance," and 15-year-old Trent Creswell sang a much-needed impassioned song involving a series of "contradictions followed by landing it on Saddam Hussein." Creswell received more applause and cheers than Devendra did, and Devendra told him away from the microphone to meet him later. Devendra then broke out into "Long-haired Child" and the upbeat "I Feel Just Like a Child," which was especially fiery. He acted out the lyrics enthusiastically, as he does in the song's video, and even rapidly counted his toes when the right time came. The song was at the opposite extreme of almost every song before it, almost for all of the right reasons.
For an encore, Banhart rolled out a song written especially for Bonnaroo called "White Reggae Child," which alternated between pounding punk chords and lengthy reggae bits. His clever, folk lyrics were appropriate, especially "Long-haired Child," and his performance is something that the environment-friendly folks at Bonnaroo should definitely recycle. ALEX DIMITROPOULOS
Want to be a Spin correspondent at a future event or in your local area? Contact [email protected] and let us know who you are!