The sounds of Ben Gibbard and Death Cab for Cutie wafted through the Bonnaroo early-evening air, closing out the weekend's most indie-rock intensive lineup: a triple threat rounded out by Ben Folds and fan-favorites Bright Eyes.
Earlier in the afternoon, Conor Oberst and company — collectively, Bright Eyes — caved to the jam-tastic nature of Bonnaroo, inviting fellow performers Gillian Welch and David Rawlings up for a splendid rendition of the I'm Wide Awake, It's Morning track "Lua." Super Furry Animals mainman Griff Rhys, sans blue backpack, joined Oberst in addition to performing a track from his own solo record. My Morning Jacket's Jim James also hopped on stage for a guest spot, prompting an aw-shucks Oberst to comment, "I have five singers on stage who are better than me — you guys should find a microphone."
Non-jammy collaborations aside, Bright Eyes seem to fit in with the Bonnaroo spirit just fine. "I think he fits in because everyone respects his music, but at the same time he's unlike the other musicians here," said David Golding, a 20-year-old from McLean, Virginia. "It's all about the love and the music is why we're here," explained Leah Hollenbaugh, a 21-year-old from Columbus, Ohio who made the trip especially to see Bright Eyes. "We love it. That's what we live for."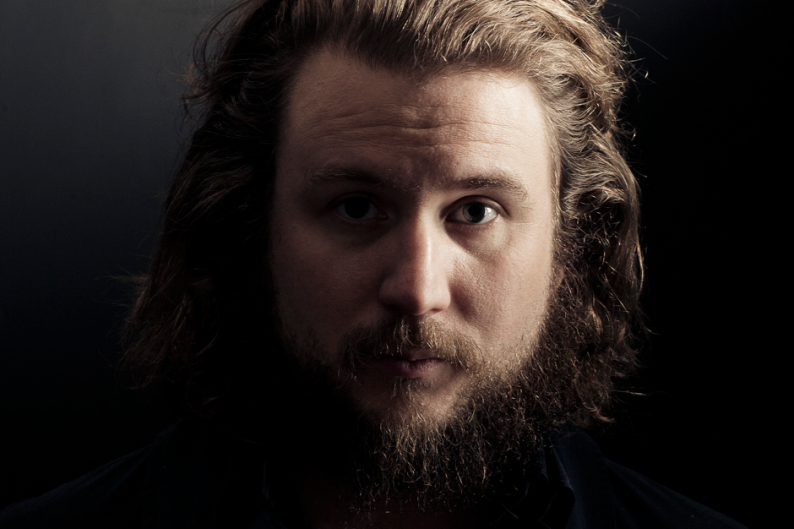 As Conor Oberst closed up shop, the original nature of Bonnaroo showed itself at the What stage with the reemergence of Oysterhead — a triumverate of Primus's Les Claypool, Phish's Trey Anastasio, and Police drummer Stewart Copeland.
"It's a collaboration of intense artists. It's powerful," said Brett Johnson, 24, from Jersey, pausing briefly from his madman-like dancing. "They get a little out there, but I'm out there with them." NATALIE DAVID