With 80,000 people roving about, all day and all night, it's pretty easy to make friends. Armed with a digital camera and big smiles, three of Spin's Bonnaroo lads roamed the festival and met a ton of cool people, from all over the country. Here are some of the faces and stories of Bonnaroo '06.
Rob Morgan, Maryland
An IT worker at a museum, Rob drove 10 hours from Maryland with three other friends to be at Bonnaroo. All four guys are family men who got hall passes for the weekend.
Lauren and Melanie Moore, Nashville
They are a mother and daughter beer pouring team in Bonnaroo's Brooer's Tent. "My daughter is the best kid in the world," says Melanie. "Yeah, because you raised me mom," says Lauren. They send love to dad who is back home working.
Dana and Harri, NYC
These two friends drove 26 hours from NYC area to see Moe and Radiohead. We asked if any friends ditched them at Bonnaroo. Only a few, they said, but they didn't invite too many along. "Maybe next year we'll ask some more to come with us," says Harri.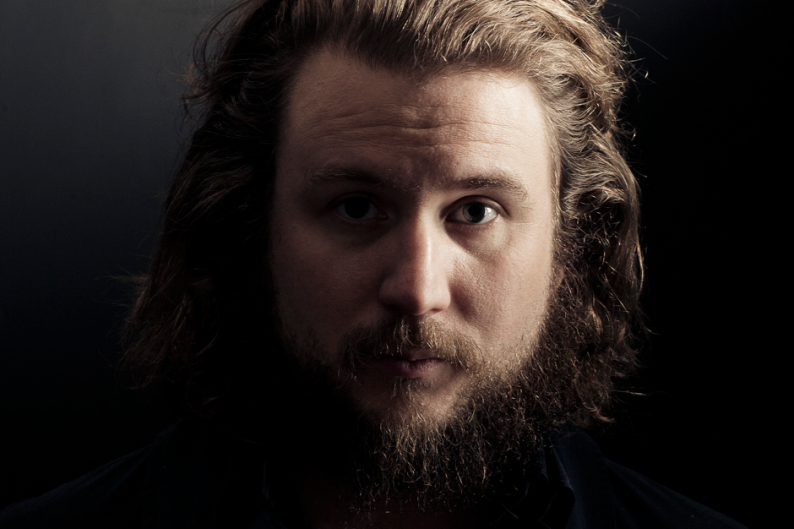 Creepy Rob the Pony (right)
This man of mystery was there to see Tom Petty, but really there to check out the ladies. "I love the young girls, Mr. Pony says. "I've ditched my girlfriend to check all the girls out. I'm a licensed Hooterologist.
Jim Rides and Rachael Copptoa
Drove 24 hours from Massachusetts. Here to rock out with My Morning Jacket. Friends that ditched them? "Freed, the big red-faced bastard," they said. "He's missing the time of his life."
Joe, 18, Shelly, 18, W. Monroe, LA "We here to see everyone!" Friends that ditched them? "Sarah it sucks your not here!" Shelly says. "Sarah, way to douche out," Joe chimes in.
Jarrett, Steve, Ryan, Zach, Boston
Here to see Radiohead. Ryan's buddy Dan, who is starting an internship in NYC, didn't make the trip.
Wayne Anderson and Denise Braly, Lyons, CO
Spin's next-door neighbors in the backstage camping area provided the Official Spin Bonnaroo beer, Dale's Pale Ale. They have been the Spin staff's best friends! "Actually, all our friends and family want to come but there wasn't enough room in the RV," says Wayne. "We want to send our love to all our children, friends, and family," Denise says. "We wish you were here."
Gina, Cassandra, Groovy, Elise, Kristen: The Jack Daniels Team
Here to work and to sneak out to see a few bands. Can't wait to see Tom Petty.
Chris Hetzel, Burnett, WI
"Here for a beautiful time."
Spider, Birmingham, AL
A modern gypsy & fire performer
Angela Klempner, Hubbardston, MA, Kelly McDonald, Oakham, MA, Maury Hennessy, New Braintree, MA
Psyched for Tom Petty, Death Cab for Cutie, Ben Folds, Bonnie Raitt, Matisyahu
Tim Baker, Buffalo, NY
Steve Earle.. keep hydrated water & beer
James Oberlies, New Orleans, LA
Excited about Devendra Banhart, Bones, Sonic Youth
Austin Bradford, Chattanoga, TN
Excited about Bright Eyes, Death Cab for Cutie
Shakey Nuruddin & Adam Grumbacher, Mishawaka, IN
Stoked about Bonnie Raitt, Cypress Hill, Rusted Root, Moe.
Robert Riesinger, Evansville, IN
Can't wait for Tom Petty
Katherine Reasons, Huntington, WV
So ready for Death Cab for Cutie
Keith Markun & Christi Vance, Atlanta, GA
Pumped for Ben Folds, Tom Petty
Al Reisi & Jim Flammia, NYC & Nashville
Jazzed about Radiohead & Tom Petty
Tim Kelly, Fountain Hill, PA
Lining up for Beck, Radiohead
Megan Mohaupt & Gabriel Vega, Tuscon, AZ
Cypress Hill, Ben Folds, Bela Fleck are their picks
Maren Bosley, Athens, OH
Hanging out by the main stage for Radiohead, Oysterhead, Beck
Dave Seip, Bethlehem, PA
Loves Oysterhead
Holly Hosch, Manchester, TN
Loves Dresden Dolls, Bright Eyes, Tom Petty
Sophia Sunshine, Josey McSmith, Vanderbilt, Clemson, SC
Jazzed for Oysterhead, Matisyahu, Umphrey's McGee
Renee Graziano, Ashville, NC
Stoked for Toubab Krewe
Carrye Hickey, Anna Jacobs, Baltimore, MD
Salivating over Tom Petty, Tou Babe Krewe
Andrew Muir, Las Vegas, NV
Jammin' to Phil Lesh
Jeff Hinson, Travers City, MI
Eagerly awaiting Beck, Radiohead, Oysterhead
Sean Kissinger, Huntsville, AL
Anticipating Les Claypool, Radiohead, Beck
Molly Kucera, Lincoln, NE
A fan of Donovan Frankenreiter, Oysterhead, Robert Randolph
Tom Ratto, Sayeville, NY
Took 15 hours to drive to Bonnaroo
Whitney Richards, New Orleans, LA
Ready to rock with Beck
Chris Stauffer, Prince Frederick, MD Came to see Les Claypool, moe., Phil Lesh
Tony Massingale, Harlan, KY
Freefallin' with Tom Petty
Christina Ranieri & Kayla Gibson, Cincinnati, OH
Traveled for Bright Eyes, Elvis Costello, Cat Power, Death Cab for Cutie