The landscape of San Francisco's Tenderloin district in front of the Warfield is a bit off tonight. Intermingled with the district's usual cast of characters — the drug dealers, the prostitutes, the "colorful" street people — are the hordes of middle-aged hipsters and Urban Outfitters-attired teens all converging to witness the British phenoms, Arctic Monkeys.
The scene inside the Warfield isn't much different from what you would normally expect from an all-ages show: Teenagers packed like sardines on the floor in front of the stage while the older folks scamper to the fully-stocked corners where the alcohol supply never runs dry. An over-zealous man screams the Arctic Monkeys' lyric repeatedly, "All you people are vampires!" to an anxious crowd before the three members of We Are Scientists take the stage. They play well enough with the lead singer, Keith Murray, engaging in witty dialogue with the bass guitarist, Chris Cain, in between songs, but this show clearly is only about the quartet from Sheffield.
Steadily emerging through a cloud of purplish-blue smoke reminiscent of a Prince video, the members of Arctic Monkeys (with replacement bassist Nick O'Malley) finally appear onstage. Unlike their British counterparts, they do not perform with the sexual rawness of the Libertines or with the sweet charm of Franz Ferdinand; rather, they play with a coolness that stems from their apparent lack of concern. There are no skinny black ties or thin-lapel blazers in sight.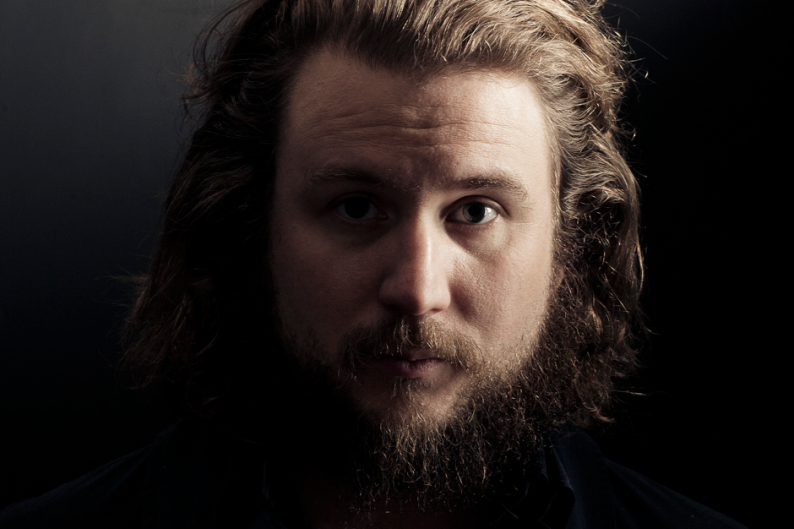 Without introductions, the band race through three songs with the slow tempo "Riot Van" as the opening track. After sarcastically proclaiming how "pretty" the crowd was, frontman Alex Turner engages in rock-star showmanship by dousing the crowd with a water bottle. In fact, most of the band's onstage appeal comes from the members' cocksure attitudes. Turner performs with an understated-yet-enigmatic swagger, often closing his eyes as he croons out the lyrics to songs about the drudgery of daily life, themes that are beset by the sounds of heavy guitars and insistent drumbeats. This is no-frills rock that causes otherwise sensible kids to think crowd surfing in a pit of people no larger than 30 feet wide is possible.
Showgoers didn't seem to lose their minds — or their clothing — until the middle of the set when the infectious "I Bet You Look Good on the Dancefloor" roared through the old Vaudeville venue. The band followed their single with a new, unreleased song, "Leaving Before the Lights Came On," and a melodious number, "When The Sun Goes Down." The band ended the show with "A Certain Romance," a hook-laden ode to image-conscious scenesters.
Arctic Monkeys left the stage quickly with only a short wave to the audience from Turner. It seems odd they ignored the call for an encore considering that they owe all of their initial success to the guerilla marketing efforts of their fans. But what did you expect from a band who've built their entire career on defying all rules of pop music success with just one album under their belt? Even if the Arctic Monkeys epidemic does not catch fervor in the U.S. after the North American Tour (a feat that is quite difficult without a hit U.S. single), the band's tendency to rebel against conventionality secures them a future in a genre that embraces acts of defiance. HIEN HOANG
Post your Arctic Monkeys review and win Arctic Monkeys prize packages and a chance to be a Spin.com contributor! MORE >>
Talk: Did you check out the San Francisco show? What did you think? COMMENT
On the Web: TheRiotVan.com