We're pleased to introduce you to our good friend, Brandon. A month ago, we received an e-mail from him loaded with hi-resolution photos; it crashed all of our inboxes. But once tech support fixed our computers, we were instantly transfixed by Brandon's journeys into the night and, well, the sheer number of gorgeous women he encountered in his travels. We invite you to hop on board Brandon's motorcycle, grab him tightly around the waist, and see how quickly you consider a move to L.A.
It's Sunday night in Los Angeles, spring is here, and I know of a few different parties. Hi! I'm Brandon by the way. Let's get outta Dodge and see where tonight leads.
Everyone says it's dangerous to ride a motorcycle in L.A., but to me, there is no better way to travel. I stopped at the RockTV party in Studio City.
I was on my way to the bathroom….what's this??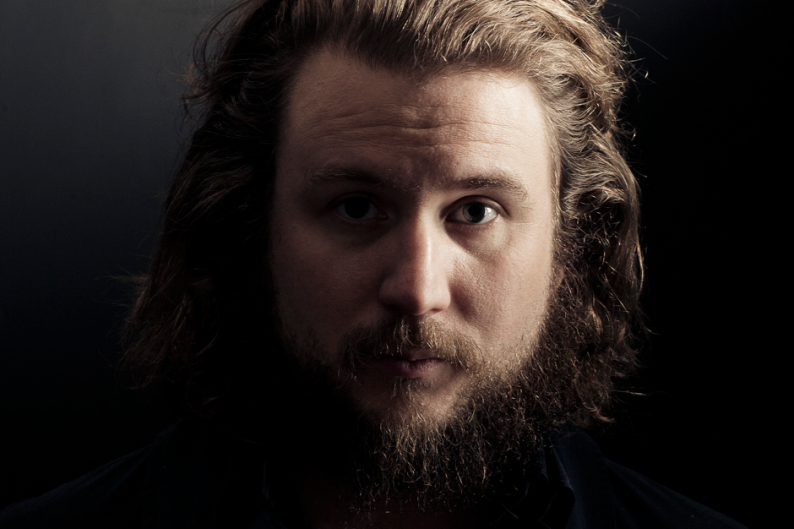 Joni and Jessica take cellphone pix in the bedroom. Okay, now to Crane's Tavern. On Sunday nights it's $7 BBQ and DJs on the back patio.
Nicole gets down.
Reginald Jolley and the new Brik phone from Motorola.
DJ Don Guapo in the mix.
A couple gets a little closer behind the DJ booth.
Terence and an incognito friend.
Melissa and Nicole suddenly hear their favorite song…
And now there's no time for pictures, only time for dancing!
…and they dance…
…and I continue to take pictures, you know, for…uh…research.
Now I'm heading east on Sunset Boulevard, past Silverlake to Echo Park. It's Part Time Punks at the Echo!
Here are the party's cool flyers
Damien and Andrew
Ladies flash their L.A. gang signs…
… and do some high steppin' on the patio..
What's that T-shirt say? "Molesting Marathon"? Huh?
Redlocks, certainly not home alone.
Jeff Lee and friend, from the Meek.
The band Indian Jewelry confronts the Echo.
The patio's so 3D…
It's almost like she's real!
Now this hot hallucination signs a release form.
Alex sits on her friends lap…
The room swings.
Cheers!
I'm tired too.
It's time to go home. Until next time!
x
Brandon