In the land of festivals, you know you've made it when the city says so. This year, San Francisco music festival Noise Pop laid claim to its own official Noise Pop Week Proclamation as penned by Mayor Gavin Newsom — and if that weren't reason enough to clear some display space on the fridge, Flaming Lip Wayne Coyne read the official document on opening night.
Mayoral endorsement isn't the only quintessentially local aspect of Noise Pop 2006. Bay Area ties often lead to better billing (see: John Vanderslice, Vetiver, Two Gallants, and Rogue Wave), but you don't have to own an earthquake preparedness kit to participate — you just have to express your urban love within the first ten minutes of your set. Whether it's waxing lyrical about losing your SF virginity à la Leslie Feist ("This one's dedicated to the San Francisco the Kings of Convenience introduced me to"), extolling the population demographics in the manner of Coyne ("You have a great, thriving gay community"), or sliding in a straight-up compliment while making a cameo at your friend's show like Broken Social Scene's Kevin Drew ("San Francisco, you're my favorite city!"), props to the locality are always good form. Herein, a few highlights from the local-loving (but out-of-towner-seducing) Noise Pop.
Most Likely to Make You Wonder If It Was All a Dream: The Flaming Lips were well worth Craigslist prices at their opening night show at Bimbo's, rewarding fans with favorites including "Race for the Prize" and "Yoshimi Battles the Pink Robots," plus new songs like "The Yeah Yeah Yeah Song." The theme was decidedly political-rally-meets-Chuck-E.-Cheese-birthday-party: Opening act Midlake performed on a side stage we didn't know existed; the Lips unleashed a multitude of colored balls, confetti, and dancing plush animals on the crowd; and Coyne, who looked very much like the last guest at a wedding reception, had plenty of anti-Bush rants on-demand. An encore of Black Sabbath's "War Pigs" was accompanied by a Bush/Powell/Rumsfeld film montage that we shouldn't have watched so close to bedtime.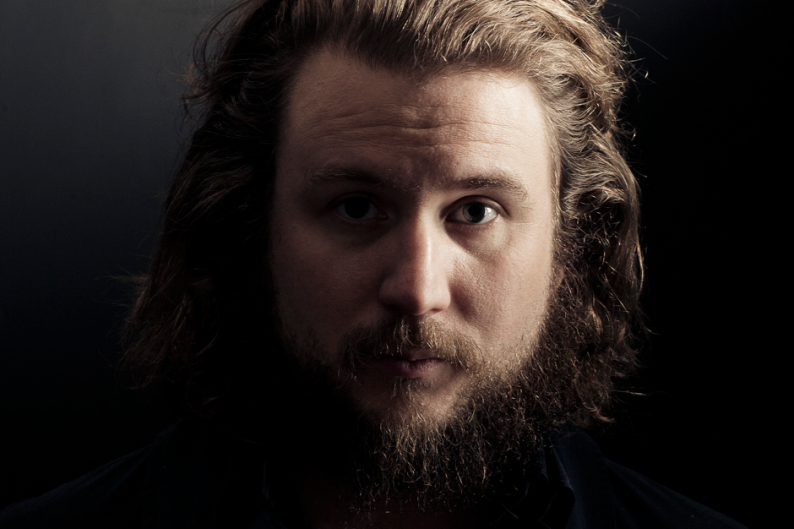 Most Convincing Display of How Quiet Really Is the New Loud: After the audience got a taste of Leslie Feist piling up layers of her own looped vocals onstage, it didn't seem possible for the room to heart her in greater amounts. That is, until her mic went out, forcing her into the campfire-act-of-your-dreams stratosphere. Halfway through a lighters-aloft acoustic version of "Inside and Out," the sound kicked back in and Feist finished without missing a beat. Touché, technical difficulty-immune songstress.
Most Likely to Succeed (Without His Band): Say you find yourself in a church-like venue (that doesn't have a liquor license) with nary a band mate and only a drum machine and guitar standing between you and a sober crowd. What do you do? WHAT DO YOU DO? Take a lesson from Spoon frontman Britt Daniel: After telling the Swedish American Hall audience that he was there to play anything they wanted to hear, Daniel fielded and returned requests for "Everything Hits at Once," "Sister Jack," and "That's the Way We Get By" — earning himself not one, but two standing ovations by night's end. One question: who invited the devotee who yelled out "Play anything you want to!" in response to Daniel's plum offer? Answer: Probably Daniel, who later appeared at the Tommy Guerrero show downstairs at Café du Nord with a lady friend who looked a lot like aforementioned outburst perp.
Most Roxy Carmichael Performance: Judging by appearances, SF's Two Gallants should've grown up in Seattle. But home isn't where your flannels come from; it's where you sing about shooting your wife and throwing her body in the Frisco Bay (cue audience jubilation at mention of Frisco Bay). Performing at their biggest sold-out headlining show to date, the Gallants delivered a homecoming set that included "Long Summer Day," "Age of Assassins," and "Steady Rollin'." Apparently, vocalist Adam Stephens has the Leo DiCaprio looks and Isaac Brock delivery that prompt certain ladies to throw their underwear onstage, but drummer Tyson Vogel doesn't fool us with his shy, "Cousin It" 'do. We bet labelmate Jenny Lewis would think twice about going steady with Jonathan Rice if Vogel treated her to the party trick we witnessed: drumming with two sticks in his left hand while playing a cymbal with his tambourine-wielding right. (Impressive, Tyson. But let's see you do it blindfolded.)
Most Likely to Engage in a Fro-off with the Drummer From Rogue Wave: Wolfmother frontman Andrew Stockdale may channel Ozzy Osbourne, but there was nothing prince of darkness-y about his demeanor at the Aussie power trio's packed show at Bottom of the Hill. The stage was nearly as tight for space as the floor, but the hair-tastic Stockdale still made room for some "You like me, you really like me" fist-pumping action (which reached its apex on the Detroit-rock sounding "Joker and the Thief"). Yes, we do — and we also like the White Stripes. Coincidence? We think not.