CLOSING TIME
05.01.06, 2:23 A.M.
Stop, hey where's that sound? Everybody look (but find your view obscured) what's going down.
And now, the moment we've all been (nervously) waiting for: Madonna. Virtually the entire festival heads for the dance tent, and I'm carried with them. When the Material Girl does finally materialize twenty minutes late, those in the herd outside the tent receive a muffled, tech-glitchy version of "Hung Up," but at least the lucky ones with a clear view of the screen (suddenly everyone at Coachella is six feet tall and wearing a cowboy hat) get some glamour shots of her toned physique writhing with backup dancers and a spectacular, oversized disco ball. The crowd appreciation reaches its high on "Ray of Light," but Madge ends up pulling an "it's my party and I'll get inordinately pissed off if anyone accidentally gets water on my stage" attitude that, along with the sound mishap, seems to put off some devotees. She offers the audience "Everybody" as an old favorite, but last time I checked that one's not anyone's favorite. Like prom, the outfits turn out to be the best part, and the actual event isn't really what we were expecting.
I head back to the main stage just in time for Massive Attack and poll my fellow concertgoers en route. Everyone's excited for their set, but given the special guest-nature of the band, no one seems to know who's going to show up on stage. The treat comes when the Cocteau Twins' Elizabeth Fraser joins Jamaican vocalist Horace Andy for "Teardrop." Though moved by the solemn artistry of the performance overall, I find myself noting its impact is not so much massive as subtly permeating. Hoping to conclude my Coachella experience on a lighter note, I elect to skip Tool for one of the quirkiest options on the bill, Art Brut. I can't help but notice on my way past the main stage, however, that many a girlfriend is doing payback duty: Having forced the guys to muscle their way through the crowd for Madonna, it's time to tough it out for Tool.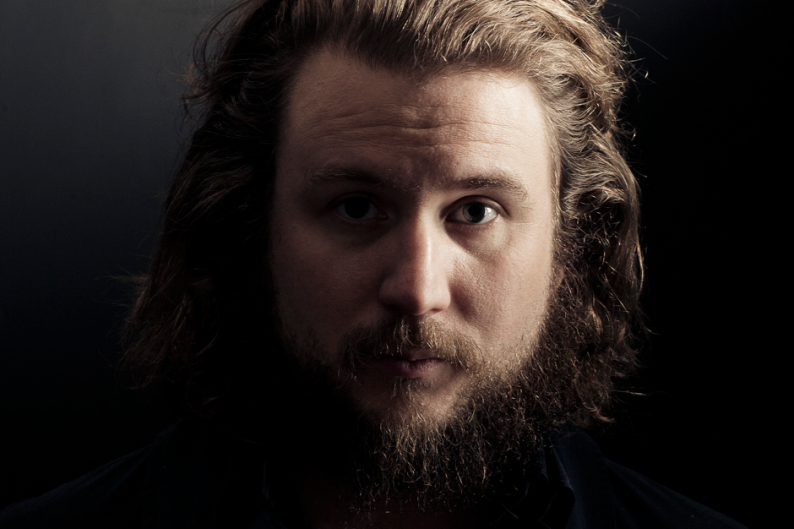 I stop in at Scissor Sisters to shake it to "Take Your Momma," admire the giant flashing light scissors hanging above the stage, and howl at the moon at the bequest of lead singer Ana Matronic before arriving at my final destination.
"We're Art Brut from the UK, and you must be the U.S.," says frontman Eddie Argos, who bears a striking resemblance to David Arquette and shares the comically-affected mannerisms of Steve Coogan. The set is a delight from start to finish — Argos' moves are entertainment in their own right (there's sporadic low-kicks, jump-roping with the microphone cord, and victory laps through the audience), and as if the song lyrics weren't already acutely clever and self-aware, Argos' in-between song banter is unparalleled. Lesson of the night: On the "pining over your childhood sweetheart song" entitled "Emily Kane," Argos stops the song to update the audience that he's since reconnected with Ms. Kane, and after discussing credit card debt and her new boyfriend, the frontman realized he wasn't actually still in love with her, but with the feeling of being in love when he was fifteen. The band then returns to its regularly scheduled lyrics in order to finish out the song. Art Brut ends up playing a half hour longer than they're originally slotted to play (due in part to technical difficulties) and drummer Mikey B extends a raucous solo that goes on much longer than his visibly distressed tour manager would like it to. I know how he feels — though I'm utterly exhausted after what I've seen and heard over the past two days, I'm not sure I'm ready to leave either.
Bands heard today: 15.
Bands heard total: 30.
MOST PREACHING TO THE CONVERTED: GNARLS BARKLEY
04.30.06, 11:49 P.M.
There's no place like Coachella, there's no place like Coachella.
I arrive at the Wolf Parade show in time to catch the tale end. Unbeknownst to me there've been a whole lot of technical difficulties, but despite the snafus, the band are still able to harness a crescendoing tidal wave on "You Are A Runner and I Am My Father's Son." The entire crowd proceeds directly to Bloc Party, and I drop them off, catch "This Modern Love," and make a u-turn toward Gnarls Barkley.
When I arrive, the tent is heaving with fans eager to get a peak at what is one of the first official — or, at least, non-Secret — performances for the hyper-buzzed Danger Mouse and Cee-Lo collaboration. The theme of the show is the Wizard of Oz, with Cee-Lo modeling a curly wig and t-shirt that proudly identifies him as the "Mean Ole Lion," back-up singers dressed as scarecrows and wicked witches, Danger Mouse as the tin man, and a string section outfitted as flying monkeys. Highest of the highlights: a cover of the Violent Femmes' "Gone Daddy Gone" (which is also on their forthcoming debut, St. Elsewhere) featuring xylophone and lightsaber sound effects. Knowing he's got the crowd right where he wants 'em, Cee-lo asks, "Tell me something ladies: didn't I look adorable in my lion costume? But remember: this is a family show, so keep those titties to yourself. Save those titties for later." Roger that, Cee-Lo. When the band (who Cee-lo identifies as Mean Ole' Lion and the Hearts) plays "Crazy," the crowd sings the lyrics back to the soul man, and a could-it-get-any-better? euphoria results. When the tall guy in front of me gets down on his knee and proposes to his girlfriend, I'm half expecting Gnarls to launch into "What a Wonderful World," because right now, thanks to this show, it is.
It's on to the Yeah Yeah Yeahs where Karen O, wearing tights with chaps-shaped holes on the inner thigh, treats the crowd to a drool-inducing version of "Gold Lion" (complete with sporadic stomping reminiscent of the backup dancers in "Thriller") that she caps with a "who me?" hair flick. Hottest moment of the festival: Ms. O's rendition of "Art Star," when, leaning her head all the way back, she takes the microphone in her mouth (sans hands) for the screaming part of the song and giggles endearingly on the upbeat "do do do" girlish notes that follow. She may be a legend-in-the-making, but I'm digging the fact that she introduces "Maps" with a sorta modest enthusing: "This is the biggest fucking audience we've ever played in our entire lives."
Bands Heard today: 11.
Bands Heard total: 26.
MOST LIKELY TO STUMP ON A BLIND SOUND TEST: MATISYAHU
04.30.06, 6:52 P.M.
They'll stop the world and melt with you: James Blunt, the Magic Numbers, Metric and Matisyahu.
I'm late getting over to the Mojave tent (due to a delay during my layover in the press tent en route from Venezuela to London) but arrive in time to catch UK swoon-maker, James Blunt, graciously providing the morning's makeout soundtrack with "Out of my Mind" and "Wisemen." Everyone's on "You're Beautiful"-watch, but Blunt unleashes his version of the Pixies' "Where is My Mind" (the ballsiest cover attempt thus far in light of the fact that the Pixies are practically the patron saints of Coachella) before he delivers the goods. He's been practicing his "ooooohs" in advance, and it shows. I leave halfway through "You're Beautiful" (something tells me he says that to all the girls) in an effort to catch up to the Magic Numbers.
They might be based in the UK but Magic Numbers' 60's-soaked favorites, "Mornings Eleven" and "Love Me Like You," feel right at home here in So-Cal. Lead singer Romeo and vocalist Angela have a summer lovin' dynamic that rivals that of Sandy and Danny's. Instrument most worthy of an infomercial: Angela's melodica (a musical keyboard on top that also features a reed-like mouthpiece).
I tear myself away to catch a piece of Metric and feel like I've struck gold when I arrive in time for "Monster Hospital," whose Clash-inspired chorus of "I fought the war but the war won" spawns a tent-wide handclapping shout-along. I'm not super familiar with the metric system per se, but I'd say that's the measure of success.
Walking back toward the main stage, I hear the distant strains of reggae and overhear my fellow concertgoers wondering aloud if any other Marleys are on the bill. Surprise! It's Jewish reggae rapping extraordinaire Matisyahu treating the crowd to insta-stress-diffuser, "Time Of Your Song." The goose-bumps moment arrives later on in the set when the genre chameleon goes from solemn chanting to breakneck beat boxing, and the crowd practically bows down in worship. Move Matisyahu to the top of the fantasy bar mitzvah band list.
Bands heard today: 7.
Band heard total: 22.
MOST "BYRNE LOVERS WILL LOVE": LOS AMIGOS INVISIBLES
04.30.06, 3:00 P.M.
Madge watch is underway, and we're already hung up on today's talent.
Had the strangest dream last night that I was at this giant party and David Gahan, Kanye West, and a couple of guys dressed in silver robot suits were there. But wait a sec, what's this wristband on my wrist? That couldn't have actually happened — or did it?
Day two of Coachella makes day one feel like some dreamed up, Beta version of a festival (disclaimer: that in no way reflects on the bands' performances — kudos gang — but rather on the festival-goers 'tude). I arrive with a knowing smile — hey Mojave tent, looking good. What's up Sahara tent? Big day?
It is indeed a big day for the Sahara tent. I check in first thing to suss out the line for Madonna, which started as soon as Daft Punk ended last night at midnight. I chat up an excited duo, who shall remain nameless to protect their identities (though one is nicknamed Madge by his friends — two guesses why). They're in from Australia and looking awfully chipper for folks who've spent the night waiting for a show that's still several hours away. Turns out that's with good reason, though: the crafty twosome successfully infiltrated Madonna's dress rehearsal this morning disguised as waste management workers, and give the show glowing reviews. One of the boys is manning the "Australia. We need you!" sign in hopes of convincing the Material Girl to tour down under as she's promised in a recent interview.
I stop in next door to see Nashville's Be Your Own Pet with their punk-princess lead singer Jemina Pearl, who's got some enviable dance moves (there's a "being electrocuted, being electrocuted…and I'm okay" move as well as some retro-fab surf rock steps she may very well have been schooled in by Annette Funicello). The band's late night sound is a bit disconcerting for the early slot (in a Chinese food restaurant serving traditional English breakfast sort of way), but they pull it off with an all-systems-go, New York punk delivery.
I cut out to check in on L.A. duo Giant Drag. This boy-girl pair, who look like they're in a junior high talent show, are covering Chris Isaak's "Wicked Game" when I arrive. Vocalist Annie Hardy is sporting an Avril Lavigne schoolgirl ensemble while drummer Micah Calabrese is donning his Tom Cruise in Risky Business shades. Hardy may look tweeny, but she's got a bite to her: "We're Giant Drag featuring technical difficulties," she monotones. "Unfortunately our bass player died on the way here in a tragic felching accident." Apparently the Like left the "precocious daytime slot with comparisons to the Sundays key" under the outdoor stage mat for the pair, but one wonders if Hardy's crassisms are still going to set off the alarm. She introduces "My Dick Sucks," a pleasingly Mazzy Star sounding number, and I hold my breath waiting for the principal to pull the chord.
Next up: Los Amigos Invisibles. Insert yet another "Wish you were here David Byrne moment" of the festival here. Byrne signed the Venezuelan dance band to his Luaka Bop imprint and it's easy to see why. I arrive at the mainstage to find it transformed into a cruise deck: Women are taking off their skirts and dancing in their bathing suits, a group of fans are waving the Venezuelan flag, and I'm suddenly craving a sticky rum cocktail (and I don't even like rum). The crowd is taking their "amore is two people with something to share" lyrics to heart, and when vocalist Julio Briceno later politely invites the audience to jump, he's met with a reaction even Kris Kross would envy. James Blunt is next on my schedule, and I wonder if I'll have to get my passport stamped on the way.
Bands heard today: 3.
Bands total: 18.
BEST USE OF SYMBOLISM: DEPECHE MODE
04.29.06, 11:15 P.M.
Better late than never: the headliners keep us up all night.
By the time the sun goes down, it feels like we (as in the royal Coachella we) have been collectively prepping for a party all day, and the guests of honor are set to arrive. Franz Ferdinand take to the stage and it's almost like I forgot they were coming (excuse the mess guys, we've been entertaining all day). The band open up with "This Boy" and follow it with "Do You Want To." As it turns out, we do (50,000 bopping fans don't lie), and the dashing Alex Kapranos leads the group though spot-on performances of "Dark of the Matinee," "Take Me Out," "Walk Away," and all of the usual dance party suspects. They're such nice, engaging blokes, I find myself wondering why on earth we don't do this more often. Oh, thaaat's right, because you guys live in Scotland.
The set finishes and we're seconds away from the moment so many have been waiting for: Depeche Mode. I seize the opportunity for a bathroom break and run into every other woman at the concert who, amazingly enough, had the same idea. I chat with Victoria, who — braving the crowd at five months pregnant — is Depeche Mode's self-proclaimed biggest fan. She relates her dissatisfaction with a meet and greet held with the band earlier today, saying there was nothing "meet" or "greet" about it. "They sat us down in chairs and brought them in to sit behind us for a photo and we weren't even allowed to turn around and look at them!" Billing something as a meet and greet and forbidding interaction? Talk about "Blasphemous Rumors."
Luckily for the Mode, Victoria isn't one to hold a grudge. David Gahan takes the stage along with Martin Gore (who clearly dressed himself this evening, as he's wearing a pair of angel wings and some sort of furry mohawk hat) and Andrew Fletcher (whose keyboard is mounted on a UFO-styled platform). The crowd behaves for the new songs (and admires Gahan's microphone stand tricks: there's spinning with the stand boomerang-style, and the more complicated majorette twirling approach) but when "Personal Jesus" arrives (complete with flashing red crosses on the jumbotrons and convenient "insert Gahan's image here when he stretches his arms out wide" spaces within them) the audience has received the religious experience it's been waiting for.
Post-Mode, I tackle the dance tent (scene of tomorrow night's Madonna mayhem) and run into hordes of Daft Punk fans worshipping at the altar of two of the coolest DJs ever. And by cool, I mean they're decked out in full robotic costumes, spinning "Around the World" and "One More Time" from the top of a pyramid beaming in a Lite-Brite-style background and in an elaborate blow-your-tiny-tired-heat-stroked-mind laser show. Now if that's not the right time to call it a night, then I'm still calling it a night.
Bands heard: 15.
MOST EMOTIONALLY AVAILABLE: KANYE WEST
04.29.06, 9:32 P.M.
One thing's for sure: this audience knows how to follow instructions.
So where was I? Ah yes. The Duke Spirit. They're on the same time as Wolfmother and I find myself torn, but having seen the Aussie power trio recently I decide to pass on them. I get to the main stage to find the Duke's lead singer/harmonica player Liela Ross looking right at home and crooning ever-so-fetchingly, "What are you gonna do when you can't have everything?" That's the second time today I take the music as a sign that the Coachella lineup is trying to tell me something. I find myself rocking out alongside even-harder-rocking Simone and Leah from L.A., who seem to have as big a girl-crush on Ross as I do. Turns out it's their first time seeing the bluesy UK band. Their verdict: Gorgeous.
Over to Animal Collective, where, as it turns out, Coachella's been keeping all the hippies. The boys have a ridiculously compelling, part drum-circle, part preschoolers-throwing-a-tantrum thing going (with frontman Avey Tare sporting a purple face that implies a run-in with the contents of his mom's makeup drawer and drummer Panda Bear taking a banging on the pots and pans approach). After they seemingly transform into animals on "We Tigers," my concert neighbor, Mischa from Agora Hills, crystallizes what just happened: "I didn't think we could get more lost in the desert than we already are — but I think these guys are more lost." And he meant in the best way. Word.
Over to the Mojave tent for Clap Your Hands Say Yeah, where a couple of frustrated concertgoers are beginning to lose their cool: The overspill from the tent is the most I've seen today, so much so you'd think the Talking Heads reunion wishes had actually come to fruition. Despite some moaning about the packed house, the crowd (obedient to the band's name) really does have hands clapping overhead, especially during "Is This Love?" and "The Skin of My Yellow Country Teeth." If there were floorboards, they'd be a-shakin'.
Another difficult decision awaits me: My Morning Jacket is on the same time as Kanye West. I go West, thinking I'll catch the beginning of his show and make a break for My Morning Jacket, but since both bands are running behind, I walk back and forth between the two stages, appearing to be disoriented and possibly suffering from sunstroke (hmmm…perhaps in this case appearances are not deceiving). I commit to My Morning Jacket and am amply rewarded when I arrive: Cue first proud-to-be-an-American moment of the day. Tightest performance thus far goes to these guys, as my face might've melted from lead singer Jim James' electric guitar stylings on "What a Wonderful Man."
Over to Kanye, who's talking Grammy smack about getting robbed for best song of the year and playing coy with the audience: "Do ya'all have any specific songs you want to hear?" He doesn't make us wait for "Golddigger" and even gives us express permission to sing along: "Come on, sing along! This is the only time you get to say nigger." Truer words were never spoken. Much couple grinding ensues. We saw that coming, but for his next trick, Kanye serves up an unexpected show and tell session, singing along to snippets from his fave tunes, including "Let's Stay Together" with guest vocalist Tony Williams. He gives a shout out to "Take On Me" accompanied by some finger snapping dance stylings a la Carlton Banks that made us nostalgic for the Fresh Prince.
Bands heard: 12.
THE WALKMEN'S HAMILTON "GUM-CHEWING" LEITHAUSER
04.29.06, 8:17 P.M.
So many bands, so little time, so much for catching the whole White Rose Movement set.
Having just filed my first update, I make a beeline for the White Rose Movement and get there just as the set's ending but still in time to hear lead singer Finn Vine issue a shocking revelation to the new wave-heavy crowd: "We're from London in the UK and this is a song about how shit it is." Half the crowd looks momentarily devastated (in fact, a group of concertgoers has literally collapsed in the middle of the tent, but it's impossible to tell if that's due to Anglophile angst or heat exhaustion). A crew of cowboy-hat wearing, shirtless guys are undeterred and use the opportunity to negotiate for a closer spot, and their neighbors stop to wonder if they got lost en route to camping out for Madonna at the Sahara tent.
Since the set's over almost as soon as I arrive, I dash off to see the Walkmen at the Coachella stage, momentarily distracted by a crowd gathering around a sculpture that makes pinball-like sounds when you hit different parts of it (note to bands on the bill: pinball sounds=incredibly compelling). The area around the main stage is full when the Walkmen take the stage, and gum-chewing lead singer Hamilton Leithauser (wearing a stockbroker-goes-to-a-garden-party beige suit) screams out some new songs ("Danny's at the Wedding") alongside some old ones ("Little House of Savages"). The prospect of Leithauser chewing the same piece of gum through his entire set has me intrigued to see how it all ends up (that can't taste good by now, and his face is getting red), but Lady Sovereign beckons and I'm out.
Back at the Gobi tent, Lady Sov's peeps have overflowed outside the tent, and given the population density and the main attraction's mini stature, it's all about listening closely. The crowd's clearly devoted, but when she makes a MySpace mention, she's met with the sort of reception the Bravery came across last year. I stay for "Ch Ching" and experience a "how is she so small and how does she rap so fast and I can't understand her but I can understand that she's awesome" moment.
I start to feel like a student traveling abroad on a 20 cities in 20 days type trip. Where am I? Who did I see? I stop in at the outdoor theatre to catch a couple of the Zutons' early songs and get the feeling that the crowd's giant response to "Pressure Point" is partly due to the Levi's ad, but maybe due to the fact that they're going through what I'm going through: So many bands, so many places to be, must choose right setlist. Or maybe I'm reading into things. I run into a couple, Haydee and Carlos, who are down from L.A., and we stop to chat about the band. Turns out they're on their way to camp out for Depeche Mode. I pause for a "Catching Up With Depeche Mode was my first tape" moment and momentarily envy their singular goal. But not really, 'cause now I'm off and away to the Duke Spirit.
Bands heard: 7.
THE LIKE: EARLY IS THE NEW HEADLINER
04.29.06, 3:58 P.M.
Head Automatica, Celebration, and the Like make a mean early bird special.
Arriving at Coachella at noon is like sleeping over at the Disneyland hotel and getting to go on the rides an hour before anyone else. Armed with our lineups and using all the restraint we can muster not to fall prey to the allure of the centrifuge (a man-powered puke ride that has already seduced the early arrivals), we head directly for Long Island indie rockers, Head Automatica. Lead singer Daryl Palumbo is making the most of his early slot, seizing the distinction of first drug joke of the day. "I smell weed!" he shouts to a crowd that gleefully seconds the motion. Donning a suit that looks snagged from Pelle Almqvist, Palumbo maintains a Mick Jagger strut throughout, channeling Elvis Costello and Julian Casablancas on "Beating of your Heart Baby."
Next Up, Baltimore's Celebration. The crowd's a bit sedate, but vocalist and Maggie Gyllenhal look-alike Katrina Ford shakes a mean tambourine and hits the Cyndi Lauper high notes and the Karen O. hot notes like it's nobody's business. And she gets bonus points for doing a dead-on impression of an organ.
We make a break back to the outdoor stage just in time to catch the first notes of the Like's "Mrs. Actually." The song sounds a lot like Feist singing with the Sundays, and the band look a lot like the characters in the Virgin Suicides. "This one's called 'You Bring me down,' says lead singer/Lolita stand-in Z. Berg. "And it's not about you guys; we like you." We could respond, 'we like you too, but something tells us you get that a lot.'
Bands heard: 3.
ANOTHER 48 HOURS
04.29.06, 12:31 P.M.
In which one ascetic SPIN correspondent forgoes the press perks for two days straight in order to achieve true Coachella nirvana.
The mission, should I choose to accept it, is not only to see as many amazing sets as possible at this year's Coachella Valley Music & Arts Festival, but to catch the best moments of the best sets while navigating unbridled sunshine and a crazy multitude of fans all after the exact same thing. But, hey: 90-plus bands in two days in the middle of the desert? You're damn right I choose to accept it!
And what did I choose to accept exactly? While dozens of my colleagues idle the day away in the VIP tent with the music industry's aristocracy — sipping refreshing cocktails, trading business cards, and protecting their alabaster skin from the sun — my mandate is to be marooned on the field with my fellow commoner concertgoers. I'll be fighting the good fight for a beer or a port-o-potty with only a printout of the lineup and SPF 45 to protect me from the elements.
Like Thanksgiving dinner, Coachella only comes once a year, so filling up every last space with the most delicious offerings on the table is daunting to say the least. Sure, I've already set aside room for some obvious main dishes — Depeche Mode, Madonna, Massive Attack, Kanye West, and Daft Punk to name a few — but the key to ultimate success is pacing myself (I'll be checking in every two hours to share the music I've devoured thus far and allow it to digest) and having the foresight to identify the side dishes that will make it all come together.
Will the Like be the gravy that makes everything taste better? Will England's White Rose Movement bring a special yams recipe to the table that eclipses all the other dishes (even though they don't celebrate Thanksgiving)? Will Art Brut be the desert's best dessert? Despite the fact that I'm vaguely alt-metal-intolerant, will Coheed & Cambria somehow make it go down easy? And, most importantly, will I have the restraint to take just enough from each course that I'm able to keep coming back for more all day, or will I overdo it and end up slumped on a couch with a stomach ache? One thing's for sure: I'll leave the VIP shmoozefest to Peter — those insiders may look pretty, but like dinner rolls, they're only going to take up space and slow me down.
So hold hands with your neighbor, bow your head, and give thanks for each course of the amazing musical feast that's ahead — and while you're at it, say a little prayer for me.