If you've ever heard one of your favorite pop-punk bands talk about their influences, you probably noticed the name Lifetime. When the hardcore scene was at its peak, Lifetime strayed from the formula and broke the mold with raucous punk anthems and playful lyrics like "I'm gonna poke you in the eye."
On the eve of the release of their collectors set, Somewhere in the Swamps of Jersey, and just past their reunion at South by Southwest, SPIN.com asked some of the bands most inspired by Lifetime to tell us why the band was important to the development of their sound, and punk-infused rock in general.
Geoff Rickly, Thursday:
"To us, Lifetime was the band that started the whole tradition of New Brunswick bands. They weren't just a band; they stared a community and created a scene. If it weren't for bands like Lifetime, we probably wouldn't even be a band. Besides that they were one of the greatest hardcore bands of all time."
Frank Iero, My Chemical Romance:
"When asked about my influences growing up or where I got my musical start I can, without a blink of the eye, say my father and grandfather, they loved the blues and jazz and turned my attention toward music at an early age. But if asked why I wanted to start a band and tour for the rest of my life, to play shows for kids like me, it's because I grew up in the '90s New Jersey punk rock/hardcore scene.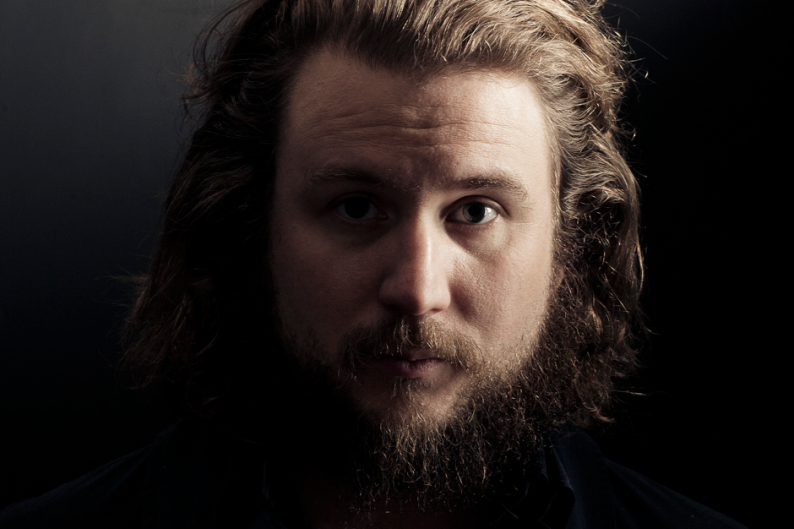 "A world of basement shows, and zines, DIY promotion, and incredible heartfelt bands. It was a community created by the kids for kids and it began to thrive. I honestly believe there would have been none of that without Lifetime. It almost seemed that because Lifetime was so good NJ's youth needed to create something for them. Lifetime trailblazed for younger NJ bands. If it weren't for Lifetime, NJ punk rock would have ended with the Misfits. Every day I hear a new band trying to sound like Lifetime, whether they know it or not. The impact they've had on music is enormous, though they don't get the credit they deserve, you can hear their influence and feel their effect in the bands of today."
Greg Attonito, Bouncing Souls:
"Lifetime influenced me not in a way you would expect. They took the Bouncing Souls out on its first U.S. tour which of set the course for my entire life. We camped out together in state parks across the country, we cooked food on the Coleman stove together. These are moments that seem small in a way, but really are very big, and all along their music was soaking in. At first, I didn't like them. Ari had such a strange style, but there was a feeling there that was unmistakably individual when you put all the pieces together it had a character like no other. It grew on me and and I grew to love the music and the guys in it. To all the guys in Lifetime: Thanks for being a great part of my life."
Chris Conley, Saves the Day:
"Lifetime wrote songs about inner turmoil while other bands were screaming about who had the best straight edge tattoo."
Adam Lazzara, Taking Back Sunday:
"Lifetime influences everything I do. The first time I heard that band was the first time I understood the true power of music."
Rob Hitt, Midtown:
"As much as I took all the Lifetime songs to heart and loved the music (and they're even still one of my top ten favorite bands, ever) I think the impact Lifetime had was much greater than the specific songs themselves. At the time Hello Bastards came out, the New Jersey scene was entrenched with hardcore bands and new bands had very little opportunity to expand beyond that 'scene' musically without getting ridiculed or looked down upon.
"Lifetime was the first band that was able to break out of the typical hardcore mold and add the elements of pop and pop-punk while still holding the integrity that the hardcore scene (of then) held onto so dearly.
"Now for me, personally, this opened up the doors for me to say, 'I want to write music combining elements of my favorite hardcore and pop-punk bands.' I loved the Gorilla Biscuits, Burn, and Minor Threat but also loved the pop punk bands like Jawbreaker, Screeching Weasel, and the Descendents. I was 16 or 17 then and the feeling it gave me was that it's okay to embrace the idea that it's okay for music to change, and okay to pull influences from wherever the hell you damn like and not just obey the forefathers of hardcore or metal.
"I read Lifetime interviews where they talk about bands that are big now that say they took influence from Lifetime but don't sound anything like them. I'll agree: These bands don't play fast, punk rock hardcore, but what Lifetime ultimately did was change the thought paradigm of what hardcore music was, or, so I should say, what hardcore has to be giving the rest of us the excitement to start something new and different from the status quo of the time."
Buddy Nielsen, Senses Fail:
"I used to cut class in seventh grade and smoke cigs in the graveyard while listening to Hello Bastards. To me, Lifetime is the most influential band to ever come out of New Jersey."
Chris McLane, Stretch Arm Strong:
"Lifetime is one of those bands that set the mark that scores and scores of bands tried to follow and hopefully come close to. They set in motion an attitude and style of music that is mimicked so relentlessly today. They knew then that the tough guy attitude and knuckle dragging mentality could not last forever. They wrote and still write songs that move and inspire.
"We have been around long enough to not only be inspired by these guys, but we actually got to play with them many years ago in a club in our home town of Columbia, South Carolina. Watching them play was like watching aggression, passion, and emotion all at once. I can't wait to see what else these guys have in store for us."
Thursday official site
Bouncing Souls official site
Saves the Day official site
Taking Back Sunday official site
Midtown official site
Senses Fail official site
Stretch Arm Strong official site