Last year, the world was a-buzz about Montreal and her multitude of pop-music offerings. But what to do when it's time to move on? Make like a settler and go west, my son! More specifically, head to Vancouver, where clean streets and cleaner beaches don't stop the kids from making dirty, ironic rock. Here's a guide to the best of the west.
Black Mountain/Pink Mountaintops
Alt-country dabblers Pink Mountaintops refuse to settle into comfortable hipness. Lead singer and band-formation fetishist Stephen McBean created the harder rocking Black Mountain along with members of Blood Meridian, a more straightforward Vancouver rock group. Soon after, he wedged Black Mountain's self-titled debut between his releases with Pink Mountaintops; the latter's latest, Axis of Evol, arrives internationally March 7. Blending influences from Black Sabbath to Jefferson Airplane with stop-offs at jazz and funk, the Pink Mountaintops/Black Mountain gaggle are the definite leaders of the pack — and most prolific producers — among the Vancouver pop bands currently making waves. Incidentally, both Pink Mountaintops and Blood Meridian are making stops at SXSW this year…perhaps Black Mountain will make an appearance too?
Young and Sexy
No good emerging scene is complete without an indie label holding its talent together, and Vancouver's no exception. Mint, home of the New Pornographers, also houses some of the city's best up-and-comers. Young and Sexy are one of those bands, and though they first grabbed headlines for their lineup (bandleaders Paul Pittman and Lucy Brain are former lovers), soon enough they were garnering just as much press for their cheeky lyrics. Vancouverites were especially chatty about "The City You Live In Is Ugly," from 2002's Stand Up For Your Mother, a criticism of their hometown's architectural choices complete with monotone samples of the voice of the Skytrain (think subway, but above ground). Y&S's newly released Panic When You Find It promises to be as drippingly sarcastic and hopelessly danceable as their previous releases.
The Organ
It is incredibly easy to compare the Organ to the dark, Manchester-born new wave of the Smiths or New Order. So easy that nearly every piece of press on the band has gone there. Hey, Vancouver spends almost as many days laboring under soggy skies as central England, so it's not inconceivable that sounds culled from each town could be comparable. However, this cut-and-dry comparison does deny the vocal prowess of Katie Sketch, who's more punchy Patti Smith than mopey Morrissey. But critics have hinted at that, too. What hasn't been discussed is how the Organ's intersect of influences earned them fans all over, from the U.K. to New York and at home. They are the rare Vancouver act that trumps the system, belonging everywhere and nowhere at once. The ambiguous, Le Tigre-tinged sex appeal of their five female members, only serves to deepen the Organ's mystery further still. Look for the recently-released Grab That Gun and an appearance at the Mint Records showcase at this year's SXSW.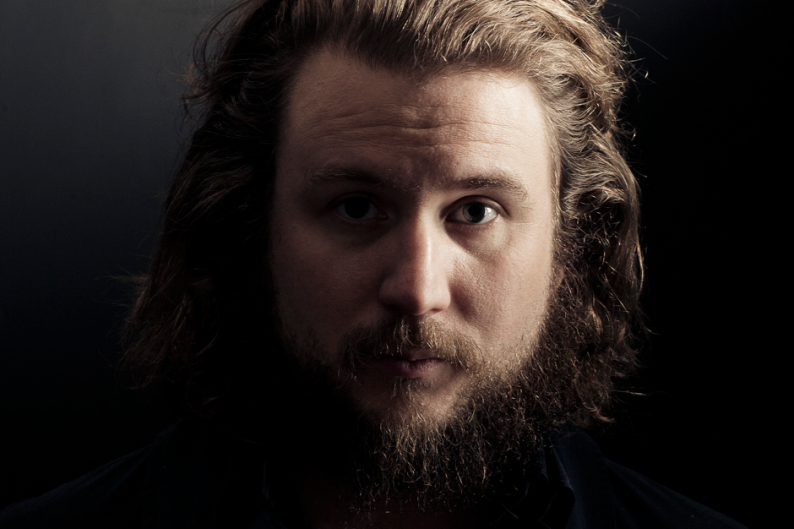 You Say Party! We Say Die!
Exclamation points are the new hyphens, did you hear?! You Say Party! We Say Die!'s newest release, this year's Hit the Floor!, allows them to reclaim their throne as the shout-punk champions of the world — or at least Vancouver. The album's single, "Cold Hands! Hot Bodies!" (that's five exclamations so far, if you're counting), has been forcing itself into the minds of indie rock fans all over North America. The jaunty bass manipulations and restrained guitar lines of Stephen O'Shea and Derek Adam call to mind the Yeah Yeah Yeahs, and singer Becky Ninkovich doesn't do much to deny the comparison. She, does, however, lack Karen O's sense of loud style, looking more like the quiet girl who sits next to you in English class than a rock goddess, which adds to the fun and surprise of their live shows. YSP! WSD! is SXSW bound, as well. OMG!
They Shoot Horses, Don't They?
Named after Sydney Pollack's trippy 1969 film about a dance marathon gone wrong, They Shoot Horses, Don't They? are as much about their music as they are about their Monty Python-esque artwork, which adorns everything from album covers to T-shirts to their website. In the past they've shared the bill with fellow quirkies the Unicorns and have also been known to boast a weird, devout eight-member stage show (think Polyphonic Spree as opposed to Broken Social Scene). Mythmaking like this has cemented them as the artsy-fartsy, whimsical younger cousin in the often-takes-itself-too-seriously family of the Vancouver pop scene. They Shoot Horses kick off a North American tour March 3 in support of their latest, Boo Hoo Hoo, and they also make a stop at SXSW.
Hejira
If They Shoot Horses are the artsy cousin, then Hejira are the fun but unreliable brothers that only call at Christmas. Hejira are presumably named after the Joni Mitchell album, but their sound is as far from Ms. Mitchell as it could be. They always seem to be playing shows, and people know about them and enjoy them, but they're harder to track down than a popular band should be. Their website is nearly always non-functional, and who knows when they'll put out an album next, but a few things are for sure: People will like it, whenever it arrives, and it will have dreamy soundscapes a-plenty, harkening Hejira's oft-mentioned influences of Mogwai, Radiohead, and Sigur Ros. In the meantime, a ten minute wander around the streets of Vancouver should be enough time to spot a poster inviting you to a Hejira show, were you so inclined.
Elias (formerly known as Second)
It's too bad this band stopped being Second, because they were definitely making a name for themselves in Vancouver under that moniker. And in a city the size of Vancouver (i.e., small, by city standards) it's tough to make a name. However, Elias retains the core talent of Second in its baby-faced singer, Brian Healy. And since baby faces attract baby fans, Elias is good about playing all-ages shows, thus making them the saving grace for bored kids in Vancouver's outer suburbs. Many influences are at play in Elias' music, almost to the detriment of their sound (repeat listens blend tracks), but they succeed in making the kind of pulsating, loud rock that the Mars Volta or Radiohead might approve of in equal turns.
Honorable Mention: Immaculate Machine is fronted by Katherine Calder, who happens to be the niece of New Pornographer AC Newman, so it seems unfair to give her press she's already getting in spades for being born into the right family (and filling Neko Case's shoes in NP's recent live shows). But, they're technically from Victoria, which excludes them from being entirely Vanpop.