It's been a year since Louis XIV first began pissing off conservative critics and radio listeners across the country with their debut single ("Finding Out True Love Is Blind") that pays tribute to women of all creeds and colors by propositioning them equally.
Since the band was featured as SPIN.com's Band of the Day last March (becoming the first-ever Band of the Day in the site's new design), a lot has happened. They booked a sold-out European tour, started working on a new album, and had their guitarist threatened in Glasgow for sporting a Rick Rubin-style beard. In the midst of it all, lead singer Jason Hill found time to chat with SPIN.com.
SPIN.com: What has been going on in the last year since you were featured as Band of the Day on SPIN.com?
Jason Hill: We have basically been on tour since. So much has happened, playing from Japan to Eastern Europe and everywhere in between, several times over. We went from playing to 16 people to, in some cases, 16,000. So it's been quite a lot of tour buses, alcohol, and everything that comes with that.
Early on, you took some flack from radio stations that refused to play your single, "Finding Out True Love Is Blind." Do you think it's just that they lack a sense of humor or that things have become too politically correct in music?
I think both would be correct. There was a really amazing article from a paper in San Francisco where a journalist said that she would really like our music if it wasn't so irresponsible, going on to say that rock'n'roll should be more responsible. I couldn't disagree more. That was a major turning point for me. Where in the beginning I sometimes found myself getting defensive, after reading that, I began to enjoy those sorts of ridiculous articles…. But I suppose it's a compliment when people have to make things up to find reasons to not like your group.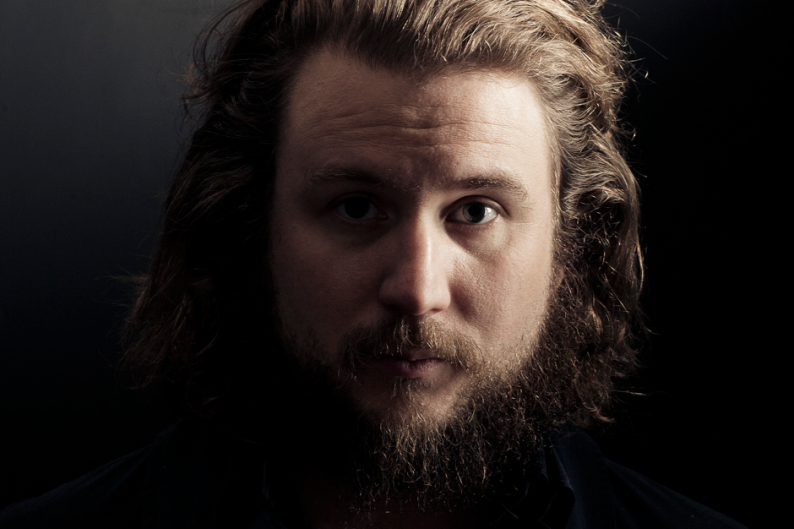 Have you started working on a new album yet? If so, how far along is it?
Yes, whenever we have a break we spend it in the studio. So we have written about 30 songs so far. But I see it still as early days. Who knows what will make it to the album. We want the album to have personality, not just a collection of songs. On The Best Little Secrets Are Kept, "Pledge of Allegiance," "Paper Doll," and "Finding Out True Love Is Blind" were all written and recorded back to back in a three- or four-day period. And, to me, that marked a defining personality for the album. I'm still waiting for that with the new album.
We are in Germany today doing a European tour, and it's been possibly our best tour yet, and we have gotten in a really "rock" frame of mind. The new songs are sounding, in some ways, better than the recordings so it may make us have to do some re-tracking. This tour will definitely influence the new album. I wrote a song last night called "Minor Possession" that I am loving as well. I spent the evening before the show recording it on the bus. Maybe some of the tour bus recordings will make the album. We shall see.
What's the craziest thing that's happened to you on this European tour?
There's quite a lot — some I'll keep to myself. Brian has a really amazing beard at the moment — a "Rick Rubin has nothing on it" sort of beard. He was walking the streets of Glasgow a few days ago, and he was wearing a black hat and outfit, which made him look a bit like a Hassidic Jewish, or maybe an Amish person. He was minding his own business when an elderly woman ran up to him screaming, "Curse you and everything that you have done to us. To hell with you and your kind." Brian happens to be Italian and Irish Catholic, so possibly she was referring to the influence pizza and potatoes have had on the world.
With everything that has happened for Louis XIV in the past year, what are you hoping to achieve in the next year of your career?
A new album, more touring, and probably a lot more secrets to keep.
SPIN.com Band of the Day: Louis XIV
Louis XIV official site
Get SPIN.com headlines for FREE on your mobile phone! Just text SPIN to 68423 to sign up. It's one message per day, Monday thru Friday, bringing you all the news that rocks, minus the carpal tunnel.