Brooklyn-roaming power-metal rockers Diamond Nights have a self-proclaimed rogue in their posse. A skier! Drummer Tim Traynor spoke with SPIN.com about his experiences growing up in the snow falling states of Wisconsin and Massachusetts. It was there he developed a passion and love for the Olympic sport. Inspiration bounces back and forth at times, and for Traynor that inexplicable freedom associated with skiing is synonymous with the autonomy of music.
SPIN.com: You're from New England, right?
Tim Traynor: I grew up in Wisconsin. My family ended up moving to Rockport, Massachusetts in 1993. My formative years were in Wisconsin, and in Wisconsin they have a lot of winter sports: ice skating, hockey, because all of the lakes freeze over. I did all of that, but when I was in high school, I started skiing. They have actual ski hills in Wisconsin. You wouldn't believe it, but it's not a primarily mountainous state. They have hills! There's a place called Crytal Ridge. It's actually a garbage dump that was covered with grass and they turned it into a ski hill!
New England is a huge winter sports mecca of the country. When you moved there, at 17, did you continue to ski? Was it a part of your family's life?
Actually, my parents met on ski hill, so, it was a big part of my family's life! I would not exist if it wasn't for snow! My parents were always big skiers. They were both "singles" in the lift line, they came together, and the rest is history. They shared the lift chair together, fell in love, and did it! By that time [in 1993, after having moved to New England] my parents weren't skiing anymore, but I still went. The places in New England were a huge improvement than the ones in Wisconsin. The ones in Wisconsin are fun though, because since the hills are so small, all you do all day is get all of your friends together and get a big snow shovel and start building jumps!
Would you say there is an experience with music that got you excited about skiing?
I remember it being 1992 and I was skiing in Wisconsin and I was listening to Helmet on the ski hill. It was total extreme sports music. I had a crappy Walkman — one of the first CD Discmans — that my dad bought me, and if you moved it just a little bit, it'd start skipping. I took that with me [to the hill]. Music is always better when you're skiing.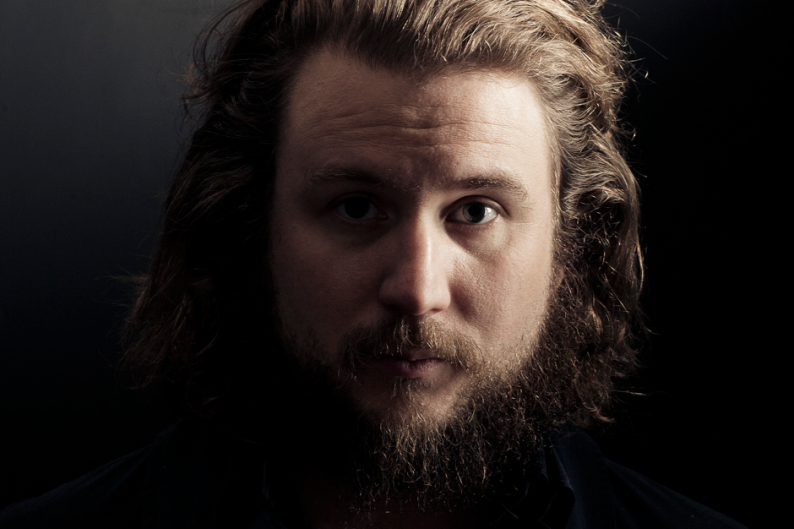 What were some bands/music that you thought related to skiing during those years?
Actually, I always thought I was kind of a dork for skiing, so I never really associated anything cool with it, because, at the time, snowboarding was cool. Back in those days, you didn't have middle-aged dudes on snowboards; it was only skaters. I listened to a lot of music out there [on the hill]. It was my grunge days, so it was always bands like Mudhoney. Jane's Addiction had that one song — "Coming down the mountain!" ["Mountain Song"] — so, I'd put that on when I was the top of the hill.
What are your thoughts on skiier Bode Miller, who in his own way is the No. 1 rock star of skiing? What do you think of an individual like that who is very open about his private life and his "extracurricular" activities?
I just think that America is such a boring and stale place right now. Not many people are really challenging the status quo, you know? They're afraid of George W. Bush or the FCC. I think it's cool to see someone in the mainstream, like that, who just doesn't give a fuck. It's cool to see someone who doesn't follow the rules right now, because I think we need more examples of that — everyone is kind of paranoid.
So what you're saying is, it's good to have role models who question authority and go against the grain of what you're suppose to do?
I think it's important to question things in this day and age, because we've got George W. Bush telling everyone to go church, you know? It's a little strange for this country right now.
Diamond Nights European/UK tour dates:
2/15, Amsterdam, NED (Paradiso)
2/16, Wiesbaden, GER (Schlachthof)
2/18, Hamburg, GER (Molotov)
2/19, Berlin, GER (Magnet)
2/21, Munich, GER (The Atomic Cafe)
2/22, Koln, GER (Underground)
2/23, Brussells, BEL (Bonatique, Witloof Bar)
2/25, Stoke-on-Trent, UK (Underground)
2/26, Glasgow, UK (Barfly)
2/27, Sheffield, UK (The Plug)
2/28, Brighton, UK (Freebutt)
3/1, London, UK (Islington Academy)
3/2, London, UK (Barfly)
3/3, Manchester, UK (Roadhouse)