There are some British bands that brandish their influences much more prominently than any American band ever could. A few years ago, the white British rapper Mike Skinner (a.k.a. the Streets) hit America with his brand of reggae-doused garage rap. It was easy to imagine him walking around London with a Specials song in his head as he dreamt up his super-conversational lyrics, delivered as if he were talking to a friend instead of an audience. There was never any doubt that Skinner was devoted to the ska and reggae of his British youth: His songs would not have worked without their melancholy synth introductions, with drum tones falling on the off-beats.
Hard-Fi (read more) is the next London group to take up the reggae torch, but they run in an entirely different direction with lead singer Richard Archer introducing many songs with a melodica. But the irie vibe was definitely in effect during the band's sold-out show at New York's Bowery Ballroom: "Ohmigod! It's reggae!" screamed one excited girl as Hard-Fi kicked off "Better Do Better." But that song — and others throughout the set from Stars of C.C.T.V., their U.K. smash that's set for domestic release later this year — often took quick turns away from the dancehall. Their cover of the White Stripes' "Seven Nation Army" also began with a reggae beat but dissolved into punk-metal, and Archer seemed to take a page from Skinner during the band's biggest single, "Cash Machine," delivering his lyrics in a confiding semi-rap. "Living for the Weekend," the band's latest U.K. single, didn't even need reggae to boost itself up. It was a dance-pop song with a simple theme: If you've got time to party, then party, and Hard-Fi encapsulated that feeling earnestly, repeatedly encouraging the urban audience to bust a move.
Not all of C.C.T.V. worked well in person, although tracks that sounded a little depressing on the album worked wonders on stage ("Army," "Tied Up Too Tight"). But the title track, a lively-yet-winsome single with a folk-pop acoustic guitar intro, fell flat live as Archer struggled to sing into higher ranges.
The Manchester quintet Nine Black Alps (read more) opened the show early at the Bowery, having just been added to the bill a few days earlier. They walked through the audience before hitting the stage, looking like any one of the New York hipsters who braved an oncoming rainstorm. The band's music was much more aggressive than Hard-Fi's — the Alps seem unabashedly indebted to Nirvana — but they showed a lighter pop touch during the song "Unsatisfied," a jangle-y dance tune that got the crowd moving.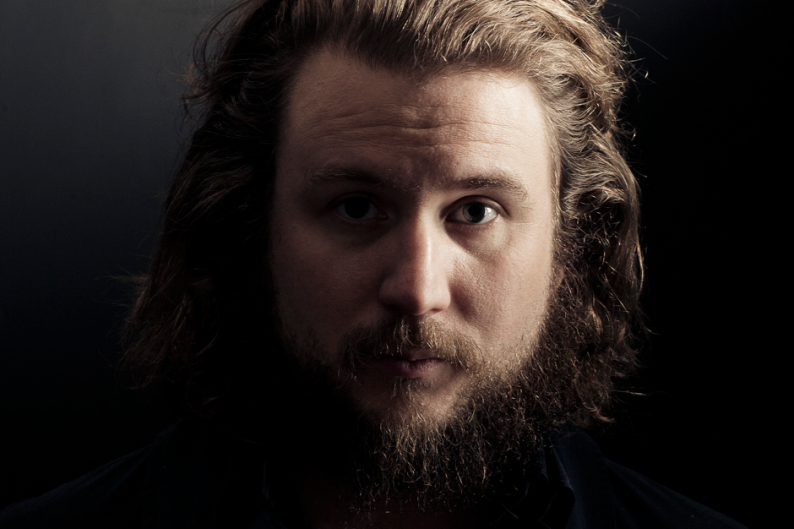 Hometown homies Nightmare of You (read more) were the proper opener, and it seemed that a number of local fans showed up just to give this band some metro-area love. Unlike Hard-Fi, whose music differed greatly from album to stage, NOY's set was extremely controlled and tight, almost too much so. "The Heaven Studded Cinctures," a song about a band singing songs, sounded stunningly like the album version. Lead singer Brandon Reilly's voice sounds a little like Green Day's Billie Joe Armstrong's, but less sarcastic, and was a calming presence during songs with otherwise disturbing titles like "I Want To Be Buried In Your Backyard." "The Days Go By Oh So Slow" was the band's most lively tune, but the entire set suffered perhaps from over-rehearsing, which made the songs sound uninspired and robotic.
Hard-Fi U.S. tour dates:
1/18, Albany, NY (Skyline)
1/20, Toronto, ONT (Horseshoe)
1/21, Detroit, MI (Magic Stick)
1/22, Chicago, IL (Metro Smart Bar)
1/24, Kansas City, MO (Grand Emporium)
1/26, Austin, TX (Stubbs)
1/28, Phoenix, AZ (Real Bar)
1/29, San Diego, CA (Brick by Brick)
2/1, Los Angeles, CA (Troubadour)
2/2, San Francisco, CA (Popscene)
2/3, Sacramento, CA (The Boardwalk)
2/4, Portland, OR (Berbati's Pen)
2/5, Seattle, WA (The Premier)
Hard-Fi official site
Nightmare of You official site
Nine Black Alps official site