It's been an undeniably triumphant year for Maximo Park. When they debuted their first seven-inch single, 2004's The Coast Is Always Changing/The Night I Lost My Head, they were a relatively obscure act from Northeast England. But Maximo rose rapidly through the effusive NME hype machine, managing to have four top 20 hits on the U.K. charts from their first album, A Certain Trigger. By the end of 2005, Maximo Park had played sold out shows on three continents.
It would be psychologically understandable if Maximo Park's lead singer Paul Smith were arrogant. Generally, after being showered with accolades, wine, and women, creative types tend to get up on their haughty horse: It's the downtrodden that are more likely to be gracious and generous. But Paul Smith is neither arrogant nor haughty. In fact, speaking softly in his charming Newcastle accent, Smith seems genuinely bowled over by Maximo Park's success. When SPIN.com first tried calling Paul, he was en route to his grandmother's house and the connection kept breaking. How many rockstars remember to visit a dear old Nana on her birthday? And how many are man enough to admit it? Not bloody many, that's for sure.
We finally pinned Paul down a few days later, and he talked to SPIN.com about rowdy shows in Copenhagen, relating to fans, and the best year of his life.
SPIN.com: So what's been going on for you in the past year, since you were featured as Band of the Day?
Paul Smith: Well we've just been playing live quite a lot, and the album came out. We've had four top 20 hits, and people kept wanting us to play bigger venues. The passion that people have brought to our concept is just incredible. The things that stick out are playing in Tokyo and selling out the Bowery [Ballroom in New York City].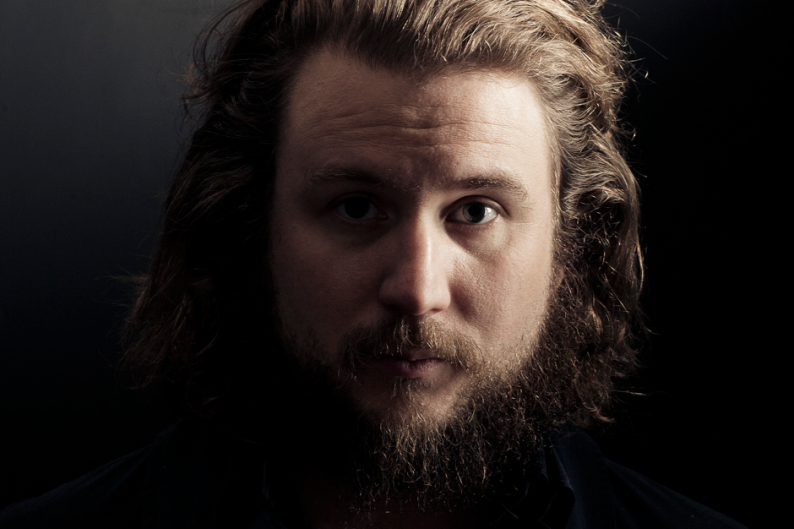 What were other highlights of your world tour?
I guess the best shows are the ones that you don't expect. We went to Australia, to Sydney — it is literally the other side of the world. if you stuck a pin in the globe. I never thought I would go there in my entire life, and towards the end [of the Sydney show] we played "Apply Some Pressure," and the crowd just wouldn't shut up! Getting standing ovations from people we never expected to see was just amazing. We played in Copenhagen and the people would sing each song afterwards, after we stopped playing!
What other experiences stuck out, beyond performing?
Personally I enjoyed going to the Museum of Modern Art in New York. It was one of the favorite things that I did. As the year went on there were just too many highlights, We got nominated for the Mercury Prize, people started debating our album from a critical point of view. We were really glad for people to take notice of us on a more musical level rather than just appreciating seeing us [live]. This has been the best year of my life.
Now that you've seen the world, what are your plans for the coming year?
More touring and then back in the studio. I think if you're a creative person, you'll always keep writing and things will always crop up in your head in dribs and drabs. It's the way that it's always been. It's hard when you're on the road to get it together and play things.
After we've recorded the album, it'll probably be the summer, and we'll go out and play some festivals, and spice up the set with new songs that we've recorded, and probably tour in the autumn and into the new year. I think the Coachella festival is something that intrigues me. I'd like to be there.
It seems like you spend a lot of time on the diary entries on the Maximo Park website; they're really interesting and smart. Do you like that form of writing as a creative outlet?
I try to write the diary as regularly as I can so it's interesting. We're just trying to make things as interesting for people as possible. I think it is a kind of creative outlet for me, when you are traveling quite a lot, and rather than just waste time I found that the more that I wrote the diary, it became something I really cherished, something I enjoyed doing. Hopefully it's worth reading on most of those levels
Your website is really interactive — your fans post stuff on the Moblog [a kind of collective blog of Maximo Park fans]. What inspired you to make this feature on the site?
We wanted to get as close to the fans as possible without wandering in among them. How can you know so many people? It's a ridiculous concept. [But] we wanted people to share things, we put photographs on the Moblog ourselves so we could illuminate the process a little. People see musicians who are doing well as deified objects and we always thought that was a bit daft. We're just real people who are trying to connect with people.
Maximo Park's collection of demos and B-sides, Missing Songs, arrives Feb. 21 on Warp. They will be touring the U.K. throughout February.
Maximo Park official site
SPIN.com Band of the Day: Maximo Park