When improv electronica auteurs Holy Fuck stepped onto the Bowery Ballroom stage Wednesday night, the audience seemed a bit perplexed. Wasn't this the opening act for neo-hippie Devendra Banhart? There was hardly an organic sound uttered from the Ontario-based experimental quartet's loops, which even included toy-laser gun squeals and analog tape gadgetry. This was music meant for nerds and robots, not for barefoot, long-bearded San Franciscans, and certainly not for slick-rhyming MCs.
When rapper Beans, formerly of Antipop Consortium, emerged onstage, his sheer presence was enough to silence HF, with whom he's toured for much of the year. In the only ode to his former band, Beans and HF veraciously performed "Nude Paper" from Anitpop's delicious debut, Tragic Epilogue. The rest of the set was devoted to Beans sans his consortium. When the Shock City Maverick busted out a cappella rhymes delivered with a rapidity that required no pause, his oxygen capacity was more impressive than his lyrics. His most memorable lines revolved around blowjobs and his ego, which seemed the only conventional characteristics to his brand of hip-hop. Along with the quartet of blip-hoppers backing him with densely-constructed, IDM-fueled experiments, Beans and HF tested the limits of a genre dominated by samples and bling all night.
Decidedly bling-free, Devendra Banhart and Hairy Fairy (which included Vetiver's Andy Cabic and the Pleased's Noah Georgeson, and no, they're not kidding about the hairy part) promised to sound divorced from other artists clumped under the "folk" umbrella (namely Shawn Colvin). Starting off the set with "Heard Someone Say" from his just-released album Cripple Crow, Banhart was met with a burst of applause when he delivered the anti-war refrain, "It's simple / we don't want to kill." But Banhart didn't turn his politicized lyrics into peace-rally fodder; wisely, he segued into Rejoicing in the Hands' upbeat "This Beard Is for Siobhan," whose coda became a momentous jam session. The staccato chops from the kick drum and guitars became punchier than the studio track, and the repeated chorus lyric — "real good time" — held out just a smidge longer. When Hairy Fairy unpredictably strummed some of the chorus on a minor chord, their live version seemed a perfect departure from the studio track.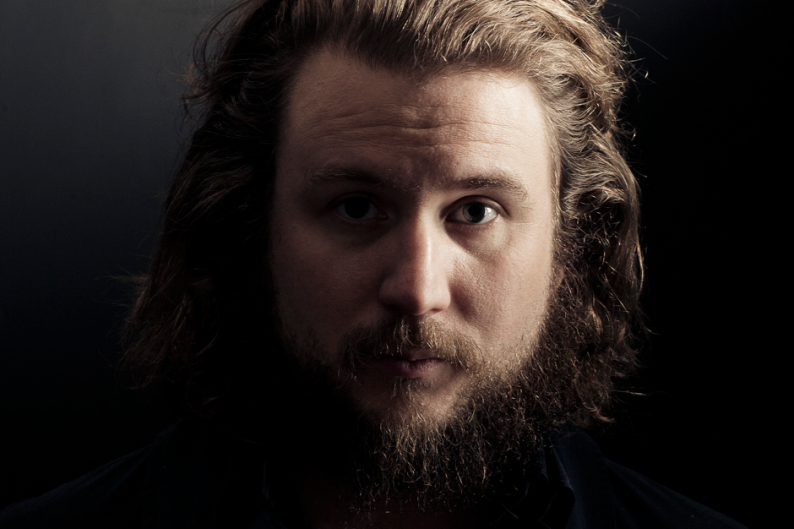 Nino Rijo's "Put Me in Your Suitcase" also benefited from a live setting. Barely audible flutes and the Fairy's swelling harmonies amplified Banhart's fluttery voice. The blues-influenced song "Long-Haired Child" (Cripple Crow) was made more exciting by the elfin singer/songwriter's theatric hand movements, and "I Feel Just Like a Child," the first single from that album, meandered dreamily and charmingly.
The audience seemed enraptured by Banhart's confident-yet-fragile melodies. In a move to further involve the crowd, he asked for volunteer songwriters to play their original material. Concertgoers Peter and Kevin climbed onstage to perform their well-rehearsed "Red-Head Idiot," which was lyrically fitting considering Banhart's ruminations over his own hair. With such a short set, however, it seemed an unnecessary distraction from hearing more from Banhart's discography.
Banhart closed the set with from Cripple Crow's "Little Boys," a song that has received some heat since a cursory reading of it might suggest that Banhart wants to marry young boys. Hardly the homosexual-pedophiliac, though, Banhart introduced the track casually as a mere pondering the nature of being a "schizo hermaphrodite." Each half of the soulful, late '60s-style track was delivered from a different gendered perspective, and his voice followed in schizo suit, morphing from quavery to throaty. For the encore, Banhart and co. performed a "family jam" that married his signature folk stylings with subtle funk impulses. "My love / my brother / my girl," Banhart crooned intimately, making the venue seem spectacularly small. He performed each song with such endearing vulnerability it was like we were sitting comfortably in his living room as he questioned political mores and social boundaries, as he expressed the importance of us all as members of a larger unit and as individuals (especially if your name was Peter or Kevin), and as he made good on his promise of having a real good time.