Wipe that pizza sauce off your chin and pay attention, young one. It's Day Two of the CMJ Music Marathon and do you know where your badge is? That's right, safely dangling from your neck along with mass amounts of flair that would make a TGI Friday's waiter cringe. So empty out your cargo shorts, smoke that last flattened cigarette, and read on to fill in the blanks of last night's showcases.
Hockey Night
Rothko
There was a point in Hockey Night's set at Rothko last night, during the opening of the song "Get Real," when it felt like you were surrounded completely by the thrash of guitars — the din enveloped you like a blanket so thick you wouldn't be able to feel someone punching you from outside it. When the echoing subsided, the dual drummers broke through with a rhythmic onslaught that body-checked the audience against the dark sides of the venue. Particularly floored was the front row, which consisted of diehard Hockey fans that knew every word and pumped their fists in appropriate intervals. Twas truly a time for fist pumping — more established bands generally cheat and mug their way through a CMJ performance like it's old hat — but Hockey Night went for the proverbial Stanley Cup in the indie rock championships. (JG)
The Vacation
Ace of Clubs
Usually when people bring up the Vacation, they talk about spastic Iggy Pop-channeling frontman Ben Tegel. This is a reasonable thing: Tegel is an absolute psychopath, and he did not disappoint at Ace of Clubs, turning the whole venue into a war zone where he smashed glasses, poured drinks down his pants, and attempted to dry-hump an unsuspecting Spin photo assistant. But the most striking thing about the Vacation's performance last night was drummer Denny Weston, Jr., who perpetually looks like he's fighting to prevent an alien from breaking out of his solar plexus. He's twitchy and fun to watch and would probably be the main attraction if not for their singer's commitment to showmanship. This was by far the show of the night, no matter what all those Arcade Fire fans say. (KA)
Regina Spektor
Irving Plaza
Regina Spektor can make even the most verbose, obnoxious New Yorker shut up and listen. The Russian-born, New York-based singer/pianist kept the Irving Plaza audience rapt as she whimsically bounced from center stage, where she sang a cappella, to the piano, where she accompanied herself on a mix of older songs and audience favorites from her latest album, Soviet Kitsch, including the deceptively perceptive "Ghost of Corporate Futures." The track, which, like many of Spektor's songs, begins timidly and erupts surprisingly, opens with characteristically-Spektor lyrics, about a shoeless businessman on a subway platform who "Steps right into somebody's fat loogie / and everyone who sees it says eeeew," and ends with a soaring statement about life: "Everything is plastic / And everyone's sarcastic / And all your food is frozen / And it needs to be defrosted." She's come a long way from her gig as an opener for the Strokes. (AR)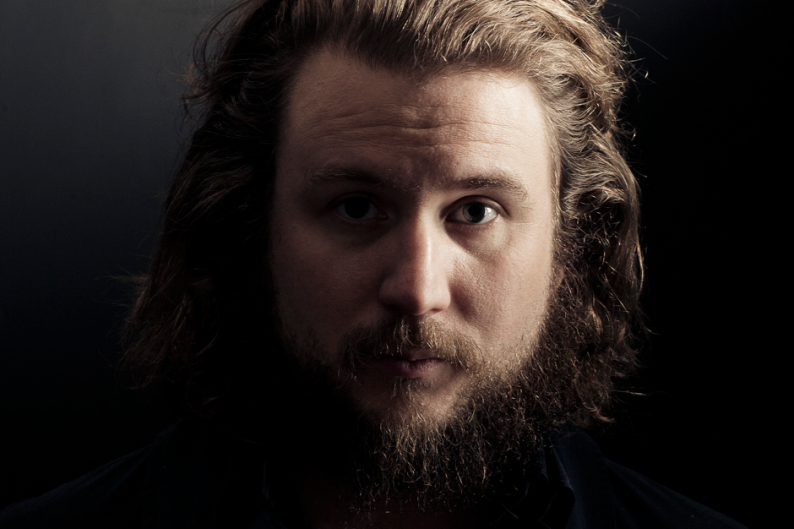 Silversun Pickups
Ace of Clubs
Los Angeles-based Silversun Pickups are deceptive. You would never get it from looking at them (or even listening to their EP, Pikul), but they play a wonderfully swampy brand of noisy riff-rock — sort of like if Queens of the Stone Age were fronted by a total wuss (and that's a compliment). Their secret weapon is bass player Nikki Monninger: She delivers a fat low end that Sabbath fans would dig, and she has a wonderfully spastic stage presence that suggests a robot hopped up on Pop Rocks and Coke (and that is also a compliment). (KA)
Soft
The Delancey
"We are Soft," proclaimed frontman John Reineck at the end of his band's set. It's an odd thing to say at the end of a show, whether or not your band's name is Soft. But while this L.A. quintet has some solid chops — mainly via their suntanned, Sunset Strip-style retooling of the Stone Roses and Happy Mondays, tinged with a bit of Gallagher swagger — there's something about Reineck that's simply…soft. Maybe it's because his vocals are absolutely soaked in reverb, or maybe it's his bouncy, Stay-Puft Man style of movement, but out front he's the dead spot threatening the band's structural integrity. Still, buoyant romps like "Monkey Monkey" and pompous ballads like "You Make Me Wanna Die" helped Soft stand firm — for now. (PG)
Paramore, Nightmare of You, Let Go, The Honorary Title, The Panic Division
CBGB
Here's the problem with booking bands that typically appeal to the underage, bridge-and-tunnel crowd at CMJ: Your target audience can't stay out past 10 on a school night (nor are many of them even 18 years old). Although there was no lack of enthusiasm and energy on the part of the bands playing the soon-to-be defunct CBGB last night, by the time Tempe, AZ's Let Go took the stage just past 11, the punk rock headquarters was sparsely decorated with a combination of label execs and managers and the few 15-year-olds allowed to break curfew (perhaps the children of said execs).
Paramore — fronted by 16-year-old powerhouse Halley Williams — blew the crowd away with a selection of songs from their new album, All We Know Is Falling. Williams, whose small stature should be no indication of the strength of her performance, had the distinction of being of being one of the only vocalists whose live belting matches the perfection of her voice on the record.
Nightmare of You, who harnessed a dynamite combination of indie, emo, and dance-laden pop, followed later. Singer Brandon Reilly — formally the guitarist for punkers the Movielife — crooned and howled in manner reminiscent of Morrissey, and pranced around the stage with dance moves that were inevitably mirrored by the crowd.
Let Go, recent signings of the Militia Group, offered proof that the California-based label is well on its way to breaking out of their image as an emo label. Let Go, who sound as clear and tightly knit live as they do on their new album, are certainly talented and offered a comparably mature sound to their labelmates, but their hooks slipped from consciousness once the last guitar riff sounded.
The Honorary Title, who always moan through a tight set of songs so emotional you almost want to toss bottles of Prozac at the stage, engaged a slightly larger crowd than Let Go, but sadly half the CBGB attendees spent the majority of the showcase standing on the sidewalk outside the venue, inspiring the bouncers to repeatedly yell at them to stop blocking the way. Which, of course, repeatedly fell on deaf ears.
Another recent addition to the Militia Group's ever-expanding roster, the Panic Division (not to be confused with buzz band Panic! at the Disco — not playing CMJ), played to merely a trickle, but may quite possibly have been one of the best bands of the evening. Laying synth undertones with hooky rock melodies, The Panic Division's emotive, catchy songs, which will be showcased on their upcoming album due out November 1, proved that the size of the crowd is no measure of the size of the talent. Next year, CMJ organizers, let's book these guys on a weekend night, okay? (EZ)
Something for Rockets
Canal Room
The re-worked Something for Rockets lineup, which now includes Phantom Planet bassist Jacques Brautbar, seems to be getting a little less dancehall, and a little more rock'n'roll. The band, which features vocalist Rami Perlman — the afro-clad son of violin virtuoso Itzhak Perlman — steered away from its sexy, hypnotic songs for a foray into rock, as they tested out a few new tracks on the crowd. SFR still kicked out the electronica-infused, synth-filled jams, though, including the piano-driven single, "Might as Well" and the hook-filled anti-poseur anthem "Red in the Face" ("I've been watching you from across the room / With your cold martini and your lackluster crew"), which turned the concert into a dance party — at least in the first few rows. (AR)
The Silent League, Foreign Born
Scenic
It seems like the White Stripes-sponsored surge of bands with only two members has been fairly short-lived; bands now appear to be taking cues from Broken Social Scene and employing as many members as humanly possible. Such is the case with Brooklyn's Silent League. Cramming ten people on stage is no easy feat, and Scenic's tiny stage forced the trombone player to occasionally whack the bass player's back during the horn solos. The band members seemed to be enjoying themselves, though, and their fuzzy psychedelic rave-ups were bubbly and alive. Most impressive was the bearded guy who at one point played a mellotron, a flute, and a xylophone in the same song. Godspeed, bearded guy.
The four guys in Foreign Born are not all that foreign (they hail from California), but their sound is totally from across the pond. Songs like "We Had Pleasure" (already making noise amongst indie rock pundits) are rife with the Anglo-centric drama usually reserved for the likes of Idlewild or mid-period U2 (and when not sounding like either of those bands, they tended to sound like Echo and the Bunnymen). You'd think that there would be some theatricality to their performance, but you'd be wrong — the show was little more than workmanlike, which is really just a nicer way of saying it was kind of boring. (KA)
Capsules by Kyle Anderson, Peter Gaston, Jessica Grose, Alyssa Rashbaum, and Emily Zemler.