Genre-crossing collabos were realized live and in-person Saturday (Aug. 20) at AmsterJam 2005 on New York's Randall's Island. What better way to recap the action than by teaming SPIN.com's Alyssa Rashbaum (aka "A") and VIBE.com's Kevin R. Scott (aka "K") for a mash-up review of their own. The writers attended the steamy affair together, and reported back with this conversation.
A: The live mash-up concept was a good idea in theory, but for the most part, I don't think it translated that well from the studio to the stage.
K: Yeah, it can work if it's as carefully orchestrated as the Jay-Z/Linkin Park mash-up. You can't just throw two popular artists from two different styles on stage together to make music. Sometimes you can make a mess.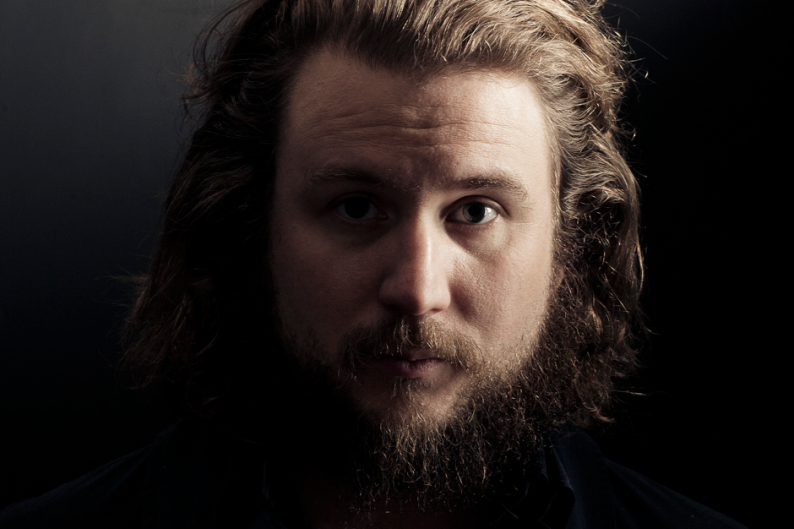 A: It definitely got messy at times.
K: I wonder how Fat Joe felt being on stage at 12:30 p.m. on a Saturday.
A: Probably a little out of his element. The field was less than full and the crowd was still trying to get in the mood for what they knew would be an 11-hour show.
K: I swear I didn't understand a word Hector El Bambino said. I did catch myself boppin' my head to his Latin flow though. Did it seem like one long song or was it just me?
A: Yeah. He didn't really pause at any point to make sure the crowd was along for the ride with him, which would have been a good idea since he wasn't exactly the most popular artist on the main stage.
K: I actually was diggin' the Green Light District stage; The Brought Low, Vic Thrill, and the Giraffes got me thinking about downloading some indie rock. Legally, of course!
A: The second stage was the most exciting part of the show for me. Especially since you could see the audience getting into a bunch of bands they didn't know. The Giraffes may be new, but they certainly know how to work a crowd, tossing cans of beer at them and thrashing around the stage.
K: I was kinda diggin Garbage; no, not diggin in the garbage. Shirley Manson is a hot girl. Am I becoming a rock fan?
A: Excellent. Then my plot to turn you to the rock side worked. Shirley's mini-dress might have helped too, I'll admit. What did you think of Peaches' silver short-shorts and matching knee-high boots getup?
K: She was like Wonder Woman after doing testosterone shots. But, that might be what helped her and Shirley man up for what looks like the best performance of the entire concert.
A: They were definitely a hard act to follow. But I wouldn't let Wyclef use that as an excuse for his forced and unoriginal set. It was so unfortunate to watch him having to rely on references to weed and the Fugees just to get a reaction from the crowd. Do you think they bought it?
K: They ate it up. See, it's hard because Wyclef is a talented producer and musician, but a solo performing artist he is not. Did he do one complete original song? His whole performance was a mash-up of buffoonery.
A: He kept starting to perform his hits, then stopping to pretend to be Jimi Hendrix or to tell the crowd to "raise your hands if you love Wyclef." I didn't buy his "I'm the best" act. I thought he seemed a little uncomfortable performing alone, like when he just stood there as a recording played Lauryn Hill's part of a Fugees track.
K: Wyclef's wackness tainted the whole 311 experience.
A: Well, it was pretty obvious he didn't want to share the stage or the spotlight.
K: Snoop's flow is as addictive as The Chronic. I didn't realize he had so many hits. Dude rocked the crowd. Wyclef who? Wyclef what?
A: It was cool that the Red Hot Chili Peppers and Snoop did a James Brown cover, but even they didn't stick too closely to the mash-up formula.
K: Good concept, poor execution, but you can't be too mad. The Pepps are legends. They should have brought out James Brown himself and closed the show with the ultimate mash-up of funk, rap, rock, and soul.
A: That might have made the outcome of the organizers' grand idea a little better. I do think the fact that musicians are embracing the mash-up concept in general, though signifies a pretty major change in the industry, given that in the early mash-up days, most artists (rappers especially) fought against having their tracks mixed with those of rock or pop stars.
K: Yeah, I admit things have come a long way since the first mash-up: Aerosmith and Run DMC with "Walk This Way." That counts, right? At any rate, next year I wanna see Coldplay mashed up with a little Beyoncé.
A: That would be hot. Now if they could get Eminem and Moby to take the stage together, that would be impressive.