The Von Bondies, World Leader Pretend and Dan Dyer stood against the backdrop of a choppy Hudson River last night and rocked a receptive and well-dressed New York audience. The equally well-appointed headlining Von Bondies stole the show with straight ahead garage pop and guitarist Marcie Bolen's come-hither stare, one that sliced through a sheet of red locks. The Bondies played a number of new songs, each with their trademark verve and punk-style length: No song was over three minutes long. Singer and songwriter Jason Stollsteimer only needs about two minutes to mesmerize his audience into complacent head-bobs and fist-pumps.
The Von Bondies, from Detroit, took the stage to a very crowded pier. Stollsteimer, Bolen, bassist Yasmine Smith, and drummer Don Blum had matching asymmetrical haircuts that flopped appropriately into and out of their eyes in time with the driving beat of their bluesy rock. After a particularly rocking song, one of several new tracks the Von Bondies played, Stollsteimer smiled cheekily and told the audience, "You liked that, didn't you." The Bondies finished their hour-long set with their biggest hit, "C'mon C'mon," off their most recent album, Pawn Shoppe Heart, and left the audience palpably wanting more.
Rural Texas native Dan Dyer started out the breezy evening playing R&B-laced power pop into the waning light. There were quite a few adoring females in the crowd, faces upturned towards Dyer, who is in possession of some matinee idol good looks. Dyer just released his first album, What Lies Beneath, on Lenny Kravitz's Roxy Music label, and Dan must be taking charisma classes with Kravitz. He exudes a sexiness that supersedes his rather saccharine sound.
New Orleans' World Leader Pretend followed Dyer just after dark. With a sound that's a cross between Spoon and Moe, WLP had an energetic set, nudging the audience into fits of hand clapping and finger snapping. The highlight of the WLP performance was the piano work. Pianist Parker Hutchinson, banging the keys of a geriatric-looking piano straight out of your middle school music teacher's classroom, was the standout in WLP's lush sound.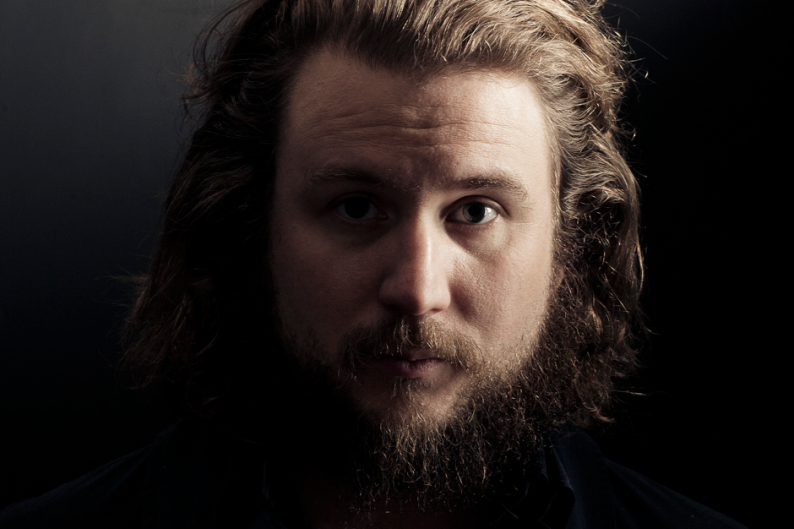 Click here to see the Hudson River Rocks photo gallery.
This is only the first in Spin's Hudson River Rocks series, so stay tuned for more info. The next concert is on July 21 at Pier 54 and has punk sweethearts the Donnas headlining, with OK Go along for the ride.