More than 30,000 hipsters, hippies, and a few folks just looking for a party braved Coachella-like temperatures and filled Chicago's Grant Park last weekend for Lollapalooza 2005, a hodge-podge of fresh indie rockers, recently reunited legends, and the occasional jam band. SPIN.com arrived brimming with fluids and left loaded with reflections:
Unlikliest phenomenon: More than 70 percent of the attendees flocked to catch the beyond-hyped Arcade Fire, a band virtually nobody outside Montreal was aware of nine months ago. When the guy standing next to you sports a buzz cut, a Key West tank top, and Oakley sunglasses circa 1992, you know something's up. Even more shockingly, the surrounding crowd sang along as the band ran through most of Funeral, including "Neighborhoods" Nos. 1, 2 and 3, as well as the older "No Cars Go." Frolicking about the stage and using instruments in "creative" fashions (keyboards pounded with drumsticks, helmets pounded with drumsticks, band members pounded with drumsticks), the collective delivered the highest-energy set of the day.
Biggest female draw: Had you wandered the grounds on Sunday, you would've noticed a plethora of Killers merchandise and memorabilia — a frighteningly large percentage of which seemed to be homemade. From belt buckles to a Bedazzled (yes, Bedazzled) shirt proclaiming its wearer the band's "Number One Fan," the group certainly seemed to be the biggest ladykillers. Unfortunately, where they did not kill was onstage as they plowed through an uninspired selection from A Hot Fuss, plus two b-sides, both equally dull: "Indie Rock N' Roll," which may or may have not been a sincere tribute to the genre, and "Under the Gun," which, frankly, I don't remember.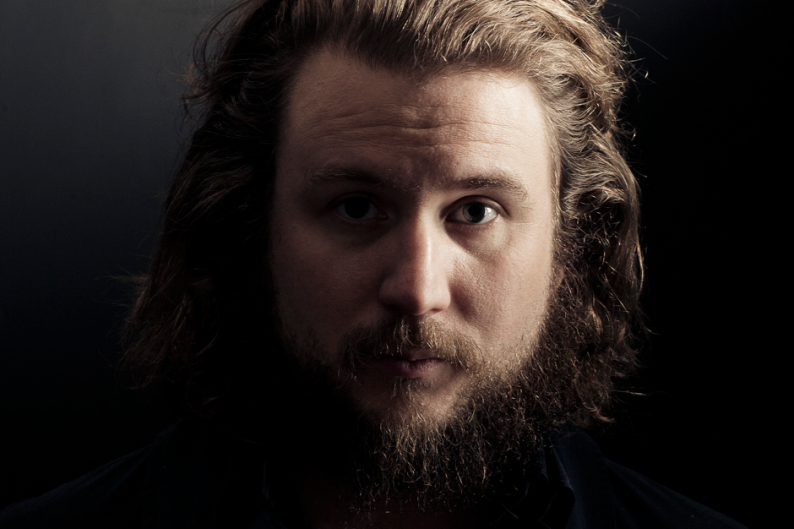 Most ill-conceived idea that didn't fail as spectacularly as expected: Perry Farrell's new project, the Satellite Party, brought together all things typically Farrell, in this case, primarily a bizarro, new age-y philosophy about partying in space, purportedly because there are no laws in space. Scantily clad women (the "Lolla Girls") danced around the stage before during and after the show, chiming in to encourage all the ladies to "make their skirts shorter." But the pseudo-astrological garbage and blatant sexism paled in strangeness when paired with Farrell's choice of musicians — a group that included No Doubt bassist Tony Kanal and former Extreme (yes, that Extreme) guitarist Nuno Bettencourt. But all said, this unusual crew drew a healthy crowd and didn't sound nearly as dreadful as one would've thought. Songs ranged from rhythmic, nearly dance-punk romps to slinkier ballads with a Middle Eastern flare. If you could stomach the song titles projected onscreen ("Revolution Solution," for example), the debut was fresh and, at times, nearly epic.
Most welcome scream: Lou Barlow's "What is it? Who is it?" during "Little Furry Things," the set opener for a reunited Dinosaur Jr. A silver-locked J. Mascis initially struggled with vocals before settling in and croaking through classics like "The Lung," "Freak Scene," and "Sludgefest." Mascis and Barlow lay their personal issues aside and churned out the weekend's most authentic wall of noise. The trio's newest song dated no later than 1988, which was a refreshing alternative to the festival's usual (and dreaded) phrase: "This is from our new album."
Most predictable set: While Death Cab for Cutie certainly have no problem drawing a massive audience, something about their set, which closed Sunday evening's festivities, seemed a bit stale. As they ran through a number of crowd favorites — "The Sound of Settling, "The New Year," "Photobooth," etc. (I feel as if one could guess the entire setlist without having been there) — watching Ben Gibbard and crew was like watching something that had happened the same way about a million times before. Even a smattering of new songs from Death Cab's forthcoming major label debut, which is due in August, failed to liven up the performance.
Best celebrity impersonation: Liz Phair as Sheryl Crow. Despite revisiting "6'1″," "Fuck and Run," and other classics, the bulk of Phair's set was spent introducing new material that sounded decidedly geared for adult contemporary radio. Many must have been waiting for "Leaving Las Vegas" while mulling over what must've happened to the woman who brought us the groundbreaking Exile in Guyville.
Most welcome comeback: Despite complaints that hip-hop was underrepresented this year (organizers claim they approached several acts and each declined), the Digable Planets represented the genre in fine form. From opening number "The May 4th Movement" until obvious finale "Rebirth of Slick (Cool Like Dat)," the audience rapped along the whole way as Ladybug, Doodlebug, and Butterfly delivered the group's trademark sophisticated, meandering rhymes.
Best cover: Again, it's hard to argue with Dinosaur Jr.'s take on the Cure's "Just Like Heaven," most of which was barely decipherable through Mascis' swirling guitar feedback and Barlow's shrill shouting.
Worst cover: Dashboard Confessional's tepid retread of "Teenage Dirtbag" by Wheatus. Adding absolutely no value to an already boring song, their rendition was embarrassingly earnest enough to have been performed by the lamest of cover bands at a neighborhood street fair.
Most self-assured despite a huge venue: The Walkmen's Hamilton Leithauser, donning mirrored sunglasses, was simply unflappable leading the group through scorchers like "The Rat" and "Little House of Savages." The band sported enough style, swagger, and confidence to easily headline one of the two main stages.
Biggest binge-drinking bassist: The Bravery's Mike H., whose intake of Bud bottles was nothing short of heroic. This relentless chugging may or may not have contributed to his decision to leap into the crowd (alongside frontman Sam Endicott) toward the end of their dance punk-ish set.
Biggest has-been: Crowd enthusiasm for Billy Idol almost rivaled the ex-Generation X punk legend's enthusiasm for himself. While the masses adored the classics ("White Wedding, "Rebel Yell," and, um, "Eyes Without A Face"), most seemed perplexed by the spattering of new tracks Idol's reunion with longtime songwriting partner Steve Stevens.
Ill-est (literally): Sara of Tegan and Sara, who sadly succumbed to heat exhaustion about 30 minutes into the twins' set.
Angriest: Jason Reece, …Trail of Dead lead singer, dropped the "f-bomb" no fewer than 50 times during a barrage of oddball ramblings about being alive, before proceeding to meticulously smash his guitar midway through the set. Of course, he brought another. The band blazed through tracks from their latest, Worlds Apart, but drew the biggest applause during Source Tag's "Another Morning Stoner."
Best guest vocalists: When Kaiser Chiefs frontman Ricky Wilson's voice gave out toward the end of his band's set, two fans were invited onstage to sing on "Oh My God." Fortunately for the crowd, the duo stepped up and delivered superbly.
Snarkiest: Brian Jonestown Massacre's Anton Newcombe, hurling insults at Dashboard's Chris Carrabba, who was playing simultaneously at an adjacent stage. Considering the Massacre's spotty commercial success, slams like "Don't give up your day job" sounded a little ironic.
Most romantic set for tweens: Watching Dashboard Confessional was less like a rock show and more like some sort of cult ceremony. Those who weren't singing along or making out with a significant other might've felt a little self-conscious. The cameras filming the event for the big screens would often pan across the crowd, focusing on hundreds of teens who stood transfixed, mouthing Carrabba's lyrics word-for-word. To an outsider, it had to appear like some sort of religious mantra.
Second coming of the Clash? Well, they might've fancied themselves that, but the Liverpool-based quartet the Dead 60s delivered a somewhat languid mix of dancehall and dub-infused punk, peppered with a few straight ahead rock numbers that were unremarkable and unmemorable.
Most fashionable: Again, the Arcade Fire, who sported full, black three-piece suits despite the 104-degree heat and midday sun.
Best lyrics: Festival sound systems often don't lend themselves to the intricacies of vocals, but the critical darlings in Drive-By Truckers came through loud and clear. Perhaps the best thinking man's Southern rockers, the stories sung by this quintet stood out amid the vapid tracks blaring from most stages. Consider "Carl Perkins' Cadillac": "If Mr. Philips was the only man that Jerry Lee still would call "Sir" / Then I guess Mr. Phillips did y'all about as good as you deserve / He did just what he said he was gonna do and the money came in sacks / New contracts and Carl Perkins' Cadillac."