I saw Annie (born Anne Lilia Berge-Strand in Bergen, Norway) a few months ago on her first swing through the United States, and the woman literally sparkled on stage. Her nearly-white blonde hair shone brightly in the stage lights like an ethereal pixie and her mouth wound itself enticingly around the glittering pop nuggets offered up on her debut album, Anniemal. In person, Annie still sparkles, but in a more subdued way. Her voice is soft and dulcet and inflected with a charming Norwegian lilt (Annie makes "wideos," not "videos"). The darling popstress spoke to SPIN.com about Scandinavia, school days, and her schizophrenic taste in music as she prepared to kick off her first full-blown U.S. tour.
SPIN.com: Have you been touring long? How's it been going?
This is my first tour of the U.S., and to be honest I haven't been doing too many live shows. I started in late January I did my very first tour ever. The first time was horrible. It was in Bergen, in Norway, where I live. But I think the first time for everything is horrible. When I was up there, it was like reading in front of a classroom. Standing there, it was like you're going to read in front of my teacher, and all the students are looking at you, and you're really nervous. Now I'm really starting to enjoy it, and we were touring with a band, like five of us in all of Scandinavia. We were also playing in New York like two months ago. But the setup we have now, it's only me and Timo [Kaukolampi of Op:L Bastards]; he's one of the producers from the album. He has a soundboard and a few effects, and I'm doing the vocals.
Do you prefer playing live with the band, or do you prefer the smaller setup?
I kind of like them both. I mean, a band is something I've always wanted to do. I think with some people doing more electronic-based music, it sounds very different doing it with a band. With only two of us, we can play basically everywhere, and really small clubs, too.
I hear you also DJ. Do you prefer DJing or performing?
It's very different but I think I prefer to perform. I like DJing if it's a really good evening and people are really into the music.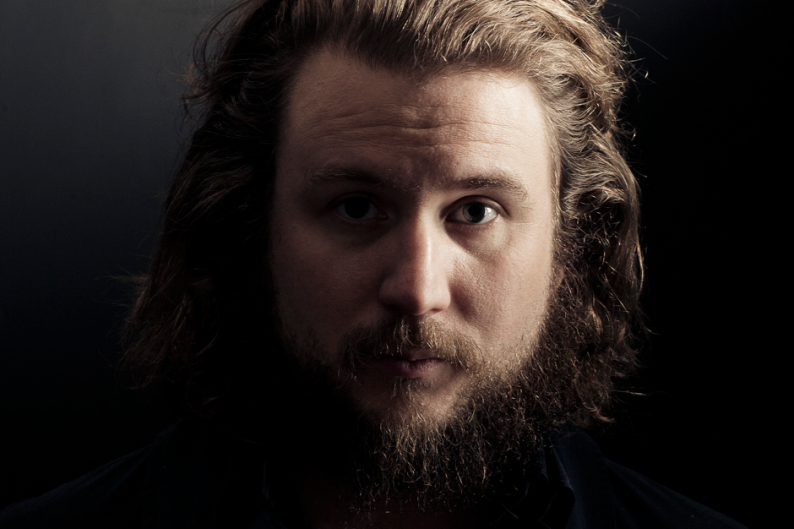 What kind of music do you play?
I play all sorts of stuff. Some rock, some punk, some hip-hop. I play very schizophrenic sets.
Considering your "schizophrenic" taste in music, who are you most influenced by?
It kind of depends. When it can come to the production side of things, I can be inspired by a lot of different artists, like [influential disco tastemaker] Larry Levan, who was this producer from the '80s in New York. He's like a hero for me. He's absolutely amazing when it comes to production. But then I'm a big fan of old Madonna stuff, and old hip-hop. So I guess my music is a combination of what I've been going through since I've been very small until now.
What's the scene like in your hometown?
Bergen doesn't really have its own music scene. There's a lot of different things going on. There's Kings of Convenience, who are more singer-songwriter, and then there's Royksopp, which is more electronic, and then there's me, and I think all of us are doing very different stuff, but we know each other really well, and I guess I was very inspired by my environment. People are very, very helpful and sometimes you see that in some cities people are kind of getting jealous of each other and not helping each other out. You don't see that in Bergen.
When you were growing up in Bergen, did you always know you wanted to be a musician?
I was always really listening to music all the time. I was going to school and I remember thinking, "Oh shit. I don't want to go to school. I just want to go home and listen to music." So it's always been a big part of me, and I think one part of me wanted to be a musician, but I guess back then everyone wanted to be a musician. I also wanted to be an archaeologist.
Are you working on any new material right now?
Right now I'm working on promoting this album. It's only out in Scandinavia and England and now in the U.S., and it's not really out very many other places. I'm very inspired these days: I've been starting to write new songs. I was in the studio three weeks ago recording three new songs with [British electronic producer] Richard X. I hope to be going back into the studio soon and recording new stuff.
I read that you were inspired on Anniemal by the death of your collaborator [and former boyfriend] Erot [aka Tore Andreas Kroknes]. Do you think your new material will also be affected by his death?
That's a very difficult question because human psychology is very difficult…because it's all there, but you can't really see if it's there or not there. I don't think the album I made, I would have made anyway…if he would have been alive. But of course, music wise, he really inspired me, he was an amazing producer, and I learned a lot about production from him. So I guess in that way, music in the future will be a little bit inspired by him.
Do you hope to do more on the production side of things in the future?
Definitely. I would love to do everything myself, but it's difficult. I'm quite a slow person. So it's good to work with great people who are great producers. Things go quite a bit faster.