Forsaking the standard detached rock star pose, Sound of Urchin instead opted for balls-out rock'n'roll energy at a recent CBGB gig celebrating the release of their latest album, The Diamond, produced by Fountains of Wayne's Adam Schlesinger. Seamlessly transitioning from screeching metal to sweet pop, Sound of Urchin — comprised of members Tomato (lead vocals, drums), Doo Doo Brown (bass), Rev. B-Ill (guitar) and Seahag (guitar) — had all the feel-good energy of an 80s hair metal band that couldn't care less if their lyrics were comical or their sound was a bit cheesy, as long as it kept the party going.
With Tomato holding court at center stage, Sound of Urchin hurled itself through every song on The Diamond, including album opener "Police Helicopters Over Brooklyn," the summer-inspired sugary pop tune that takes on an edge with a fuzz guitar cameo during the chorus. Twisted Sister's J.J. French joined Sound of Urchin on stage for radio-friendly driving rock track, "The Jack-O-Lantern," and looked more like your dad at a classic rock show with a short crop and a cut-off Cream t-shirt, slinging a shark-shaped guitar around his neck.
The CBGB crowd — full of rabid fans and pleasantly bemused newcomers — cheered and threw devil horns to the stage for the peculiar "There Are People in the Clouds," a song that layers muffled lyrics — "Monday's for school, crayons and cookies / mom says I got symptoms so I'm not gonna go today" — over slowly stomping instrumentals.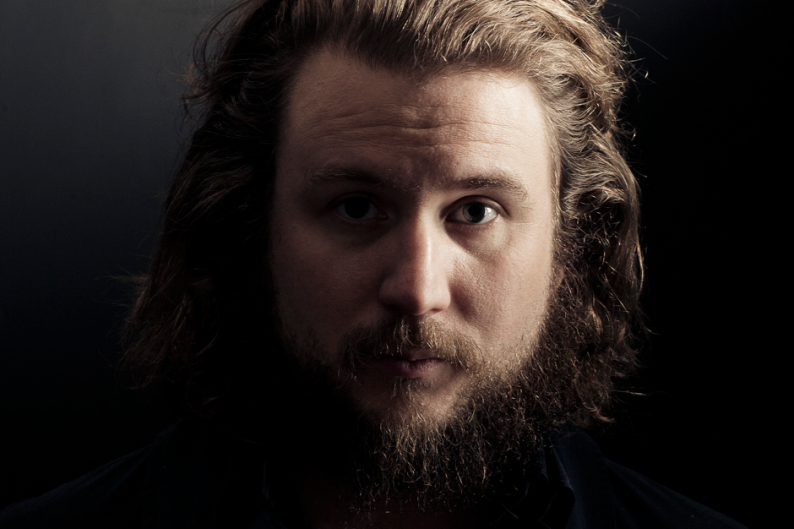 Tomato toasted the crowd with his bottle of orange Gatorade with as much pride as if he was raising an empty 40 oz., while B-Ill chugged from a gallon of water, and the quirky quartet finished out the set, promising to return for a second installment.
Having toured constantly since they released their first EP in 1998, Sound of Urchin have shared the stage with artists including Tenacious D, Ween, Deep Purple, Dio and Scorpions among others, so it's easy to see where they got the inspiration for their persistently crowd-pleasing attitude.
Kicking off the second set with the meandering "Sometimes," Sound of Urchin made good on its promise to play all the fan favorites including the gloriously tight rocker "Cherry Mountain." With the die-hard fans sticking it out for the second hour-long set, the band closed out select songs with lengthy jam sessions featuring grandiose percussion-centric finales.
Sound of Urchin weren't looking to save rock'n'roll, spark overly publicized beef with any like-minded bands, or earn the dubious "next big thing" title. In fact, all Sound of Urchin really wanted to do was salute those about to rock, and provide the soundtrack.