By: Rebecca Milzoff
It's not too often that official band biographies approach anything near the truth. But somehow, Matt Pond PA, the charming indie-pop quintet, lucked out in this realm of bloated praise. His band's bio not only lets us know that one of frontman Matt Pond's ancestors was "a fur trader and an ass-kicker," but, more importantly, that his band specializes in "rocking softly." It's an unusually eloquent-and accurate-way to describe Matt Pond PA, and the band proved it with a stellar performance at Northsix in Williamsburg one recent Saturday night.
After commendable opening performances by Soft and, notably, Kevin Devine, a young Brooklynite troubadour with a definite Oberst tremble in his voice, earnest folk-pop, and energetic stage presence (read: sudden Hendrix-esque writhing with guitar on floor), Pond and Co. slid into their set with the quietly rambling "Magique Sexe," a largely instrumental piece which set a cozy mood for the evening. The twelve song set centered on songs from the band's 2004 LP Emblems, with selections from 2002's The Nature of Maps and The Green Fury as well.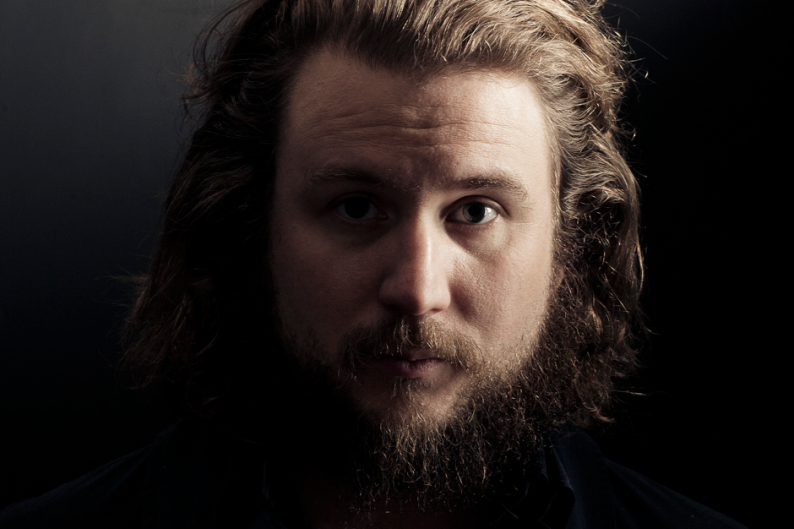 Pond's greatest achievement has always been to create an ice-tinged intimacy in his songs (which he also writes), and it is to his (and the band's) credit that that feeling permeated even the ultra-packed crowd in Northsix. This owed, first and foremost, to the musical cohesiveness of his band, anchored by Eve Miller's rich cello and Dan Crowell's chiming drumbeats and tambourine. Both sad and sexy, Miller's arpeggiated cello lines captured the lingering sentiment of all of Pond's songs and perfectly underscored his voice, the other undisputed star instrument of the band. Unassuming and easy yet vaguely pleading, his heartfelt –and by that, I don't mean whino-emo-delivery saved the band's live songs from becoming mere pleasant listening. On songs like "KC" and, especially, the beautiful "Measure 3," Pond and Miller connected to such an extent that, at times, it seemed like the crowd disappeared. But that didn't mean the show was all subdued melody. Despite lyrics like "There's no way to the heart/ better than awkwardly" and forlorn song-stories evoking cold Northern forests ("New Hampshire"), Matt Pond PA's tunes are surprisingly bouncy, and the list at the show busted out catchy, stomping beats on "Fairlee" and the encore, "Closest." Despite distractions-like the random use of the R. Kelly's "In the Kitchen" for set changes (which Pond glibly danced to anyway)–Matt Pond PA put on a show that painted a pretty good picture of the band; understated chamber pop that rocks softly, and, not infrequently, kicks ass.