By: Peter Gaston
Sometimes in pop music, artists come along that unify normally disparate factions, creating points of similarity among folks that would never otherwise mingle or share in a common experience. Tuesday night at New York's historic Beacon Theater, when Coldplay launched into "In My Place," replete with its lilting, tear-jerking guitar-led twinkle, submission was the only answer. Kangol-topped bridge-and-tunnel folk, black-pants girls, middle-aged soccer moms, and downtown cool kids joined together to help ebullient frontman Chris Martin yelp that giant "Yeah" in the song's chorus. It was a verbalized confession for all, and an awe-inspiring demonstration of how a great band taps into such universal emotional wells.
It's not just the fans these days that hang on every crescendo in Coldplay's music. Reports surfaced earlier in the year that EMI, the parent of Coldplay's label, Capitol, faced financial losses in part due to the delayed release of X&Y, the band's new album which drops June 7. So while Martin was clearly excited to deliver his band's new material on stage, headlines Wednesday focused on comments Martin made prior to taking the stage Tuesday night about "the slavery that we are all under to shareholders," and how he wasn't concerned about EMI's stake in the success of the new record; its predecessor, A Rush of Blood to the Head, moved 10 million copies worldwide.
To Martin's credit, Coldplay has certainly done quite a lot to promote its new release, from special gigs in London, L.A., and at the Coachella festival earlier this month, to this week's promotional blitz in New York that began with Monday's taping of VH1 Storytellers and continued with the Beacon performance, an event where all tickets at the 3,000-capacity venue were distributed free via AOL (who filmed the concert for a June 7 online broadcast), Capitol, and radio stations. And while reactions to older material certainly trumped those for the new tracks, there was certainly evidence abound to suggest that X&Y will eventually hit fans' emotional jugular.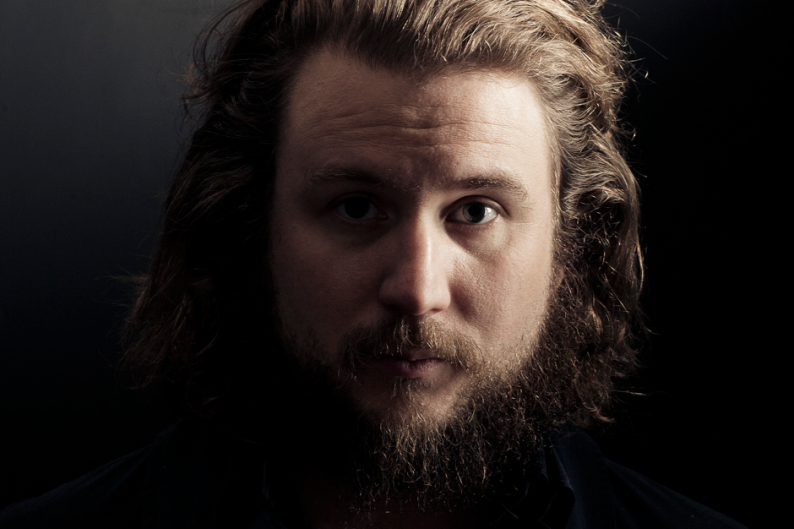 It was the tracks that accompanied the aforementioned "In My Place" in the set's closing moments that offered fans the quickest bridge into the new record. Both "What If" and "Fix You" leaned on Jon Buckland's star-crossed guitar parts, and featured lyrical depth and focus from Martin, who's obviously a much different man than the one that sings on previous Coldplay releases, most likely thanks to his wife and daughter. With lines like "What if you should decide that you don't want me there by your side" ("What If") and "Too in love to let it go" ("Fix You"), Martin acknowledged the difficulty of maintaining relationships and love in typically haunting and accessible Coldplay fashion; "Fix You" added a four-part harmony not seen previously from the band. Set closer "A Message" also dealt with love's uncertainty, offering hope that "you don't have to be on your own."
Most surprising among the new songs was "Low," the heaviest track the band's recorded since their breakthrough hit "Yellow." It was only a matter of time before the Joy Division worship practiced by so many recent indie bands made it into the mainstream, and it's almost impossible not to think of Interpol's Antics when hearing the exposed bassline and jagged guitar riffs of "Low." Among the new songs, Coldplay's new single "Speed of Sound" garnered the most pronounced reaction from the crowd, with people rising to their feet and grooving to its "Clocks"-like midtempo thump.
But with the release of X&Y a few weeks off, the hits still held the spotlight. "Clocks" remained uneclipsed within the Coldplay catalog, its piano progression still the band's signature creation, and "Yellow" still provided Martin the chance to perform his twirling, hopping brand of aerobic dance. Of course, "The Scientist" and graduation-ready "Warning Sign" targeted all dry eyes in the house and prompted hand-holding and slow-grinding for couples.
Throughout the night, Martin played tour guide on the set's sentimental journey, encouraging the crowd to ignore the cameras and video screens, even confessing at one point that he felt the whole show was "going terribly badly," and reiterating how flattered he was that people still cared about his band after three years between albums (even though Rush of Blood spent 120 weeks on the charts–and recently re-entered the top 200). It's pretty safe to assume that after soaking up the crowd's thunderous approval at night's end, the modest man breathed a sigh of relief, as did EMI shareholders worldwide.
Coldplay setlist:
"Square One"
"Politik"
"God Put a Smile on Your Face"
"Speed of Sound"
"Warning Sign"
"Yellow"
"Low"
"The Scientist"
"Till Kingdom Come"
"Clocks"
"What If"
Encore:
"A Message"
"In My Place"
"Fix You"